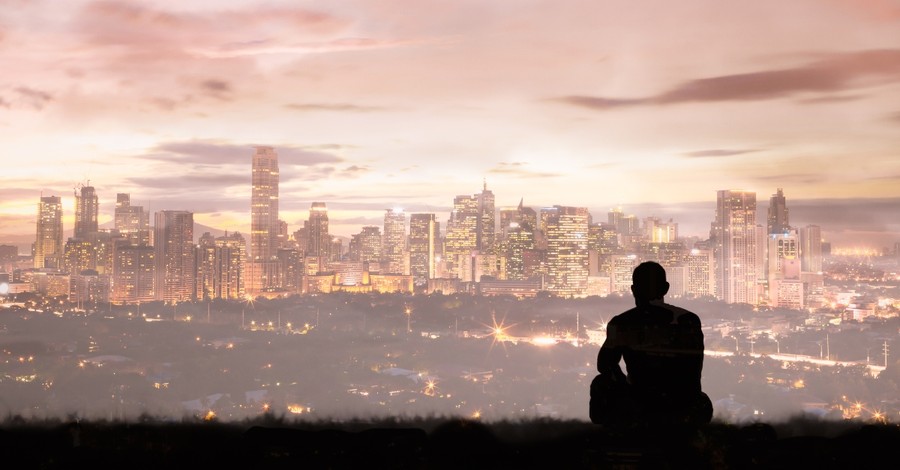 Queen Elizabeth II's "Platinum Jubilee" began yesterday. As the United Kingdom celebrates her seventy years on the throne, the monarch issued this statement: "I continue to be inspired by the goodwill shown to me, and hope that the coming days will provide an opportunity to reflect on all that has been achieved during the last seventy years, as we look to the future with confidence and enthusiasm."
The celebration began Thursday with the Trooping of the Colour and was followed by the Beacon lighting event at Windsor Castle. However, the queen experienced "some discomfort," according to a statement from Buckingham Palace, and decided "with great reluctance" that she will not attend today's Service of Thanksgiving at St. Paul's Cathedral.
While the ninety-six-year-old monarch has been ceding some of her royal responsibilities in recent years to her son Charles, she remains enormously popular. In southern England, some twenty people signed up to run a seventy-kilometer (43.5-mile) ultramarathon, one kilometer for every year the queen has been on the throne. The Royal Mint crafted its biggest commemorative coin ever. The weekend will see an attempt outside Windsor Castle to break the record for the world's longest street party. The queen's image was projected onto the neolithic slabs at Stonehenge.
British royalty has not always been this celebratory.
I am reading Ian Mortimer's acclaimed Edward III: The Perfect King. In it we learn of the circumstances in which Edward III became the English monarch in 1327. His father, Edward II, was being held against his will by Mortimer, a usurper who was living with Edward III's mother, with whom Mortimer had a child. Edward II's brother was working to return him to the throne. Only after Edward III condemned his uncle to death and a coup deposed Mortimer was the new king able to ascend to the throne.
From Athelstan, the first king of England (ruled AD 925–39) to Queen Elizabeth II, his thirtieth great-grandniece, despite national and international conflicts (and often because of them), one of the primary functions of the crown has been to unify the people under a single throne.
Whether you and I are subjects of the queen or not, each of us needs such unity in ways that are unique to our chaotic times.
"The wings of two promises"
Yesterday we discussed Andy Crouch's new book, The Life We're Looking For: Reclaiming Relationship in a Technological World. Today, we'll consider two more insights from his remarkable work.
Crouch quotes Vivek Murthy, a former surgeon general of the United States: "During my years caring for patients, the most common pathology I saw was not heart disease or diabetes; it was loneliness." He also notes that British Prime Minister Theresa May appointed a cabinet minister for loneliness in 2018 and cites a study reporting that "objective social isolation" costs the US Medicare system $6.7 billion annually.
Crouch wrote his book to explore the technological issues behind much of our cultural malaise. He writes that every technological advance in human history "has been borne on the wings of two promises": "Now you'll be able to ..." and "You'll no longer have to...." For example, the iPod promised that you'll now be able to access music from a device in your pocket, and you'll no longer have to wait until you get home to listen to your stereo.
However, Crouch points to two other consequences of any new device: "You'll no longer be able to..." and "Now you'll have to...." (his emphases). He calls these "restricted capabilities" and "enforced burdens." The iPod, for example, makes us consumers rather than creators of music and requires constant technology upgrades and the downloading of new music.
These trade-offs are often isolating and limiting. Just watch people walk down the sidewalk or ride on public transportation, their faces buried in their mobile phones. Even social media, which presumably would create more community, serves instead to isolate us as we engage virtually with less interpersonal interaction than ever.
"The Spirit changes those in whom he comes to dwell"
The answer to social isolation and loneliness is not simply trying harder to do better. Rather, it is yielding our lives to the One who empowers us to serve our King with courageous unity.
On the eve of his crucifixion, Jesus gave his frightened followers an astounding promise: "It is to your advantage that I go away, for if I do not go away, the Helper will not come to you. But if I go, I will send him to you" (John 16:7). Commenting on this assurance, St. Cyril of Alexandria (376–444) noted: "The Spirit changes those in whom he comes to dwell; he so transforms them that they begin to live a completely new kind of life. ... With the Spirit within them it is quite natural for people who had been absorbed by the things of this world to become entirely other-worldly in outlook, and for cowards to become men of great courage.
"There can be no doubt that this is what happened to the disciples. The strength they received from the Spirit enabled them to hold firmly to the love of Christ, facing the violence of their persecutors unafraid. Very true, then, was our Savior's saying that it was to their advantage for him to return to heaven: his return was the time appointed for the descent of the Holy Spirit."
The Spirit empowered Jesus' followers individually but also collectively: "You will receive power when the Holy Spirit has come upon you, and you will be my witnesses in Jerusalem and in all Judea and Samaria and to the end of the earth" (Acts 1:8). "You" in each instance is plural, Jesus' description of the mission we would fulfill together. As members of the "body of Christ," each of us plays a Spirit-empowered role in the Spirit-empowered work of the collective church (1 Corinthians 12:27).
"Grant me today a kind and gentle heart"
If you and I are not living and serving in transformational community, it is because we are not fully yielded to the Spirit's unifying power. If we are, we are answering Jesus' prayer for his followers "that they may become perfectly one, so that the world may know that you sent me" (John 17:23).
Have you invited the Spirit to "fill" and control your life yet today (Ephesians 5:18)? Have you invited him to use you in unity and community with the people of God?
I have found the Scottish minister John Baillie's prayer to be helpful and encourage you to pray it with me today: "O Lord, your divine tenderness always outsoars the narrow loves and kindnesses of earth. Grant me today a kind and gentle heart toward all things that live. Help me to take a stand against cruelty to any creatures of yours. Help me to be actively concerned for the welfare of little children, and those who are sick, and of the poor, remembering that what I do for the least of these brothers and sisters of his, I do for Jesus Christ my Lord."
Amen.
Publication date: June 3, 2022
Photo courtesy: ©Getty Images/kieferpix
The views expressed in this commentary do not necessarily reflect those of Christian Headlines.
For more from the Denison Forum, please visit www.denisonforum.org.
The Daily Article Podcast is Here!
---
---