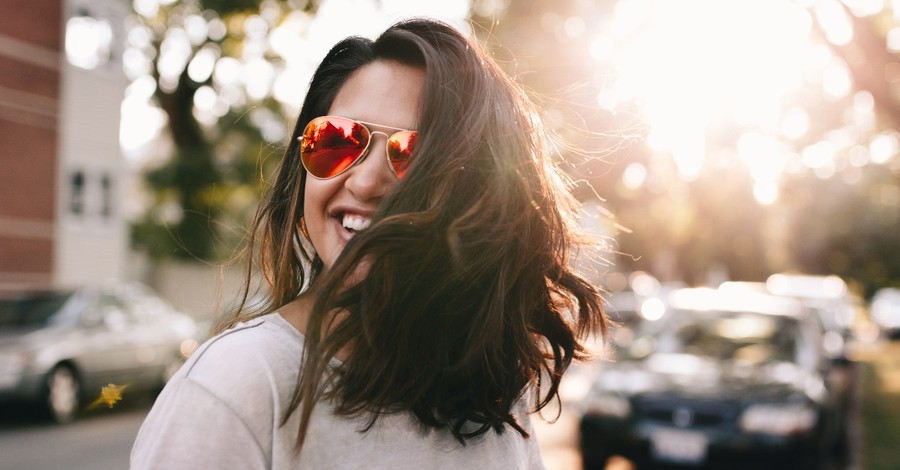 The Los Angeles Rams are world champions after defeating the Cincinnati Bengals last night in Super Bowl LVI. Quarterback Matthew Stafford enhanced his chances to be elected to the Hall of Fame one day and his team will now be part of football immortality.
The stock market may also be stronger as a result. Strangely, a National Football Conference winner produces a positive year for the S&P 500 79 percent of the time, while the index has been up only 65 percent of the time when the winner came from the American Football Conference.
"No matter how fast we run, we never arrive"
However, winning the big game will not be enough to sustain the happiness the winners and their fans are feeling today. As Arthur C. Brooks writes in the Atlantic, they will have to face the phenomenon known as homeostasis: the fact that "all living systems tend to maintain stable conditions as best they can."
This applies to positive emotions, as Brooks notes: "When you achieve conventional, acquisitive success, you can never get enough. If you base your sense of self-worth on success—money, power, prestige—you will run from victory to victory, initially to keep feeling good, and then to avoid feeling awful."
This "unending race against the headwinds of homeostasis" is called the hedonic treadmill. Brooks explains the metaphor: "No matter how fast we run, we never arrive." He quotes as an example Ralph Waldo Emerson's 1841 essay, "Self-Reliance": "At home I dream that at Naples, at Rome, I can be intoxicated with beauty and lose my sadness. I pack my trunk, embrace my friends, embark on the sea, and at last wake up in Naples, and there beside me is the stern fact, the sad self, unrelenting, identical, that I fled from."
We face two problems here: the urge for more and our resistance to less. We need more success to stay as happy as we are at present, and we fear failure lest we lose even what we have now. Brooks cites the nineteenth-century philosopher Arthur Schopenhauer's insight: "Wealth is like seawater: the more we drink, the thirstier we become; and the same is true of fame."
Faith, family, friends, and football
Valentine's Day is an annual reminder of the fact that we all want to be wanted, we like to be liked, and we love to be loved. There is a basic hunger in every heart to be known for who we really are and accepted as we really are.
So, let's consider this verse to be God's Valentine's Day card to us: "See what kind of love the Father has given to us, that we should be called children of God; and so we are" (1 John 3:1, my emphasis). As we noted last week, the fact that Christians are the children of God is our core identity, the unchanging reality of our lives now and forever.
This fact gives our lives significance nothing in the world can match, a certainty several of the players in yesterday's game have embraced. The Los Angeles Rams' Cooper Kupp, widely regarded as the best wide receiver in the NFL today, is "among the most vocal and open Christians in the sport," as Ryan Denison wrote recently. Kupp is convinced that "I am exactly where I am supposed to be and doing exactly what I am supposed to be doing. My faith in God and his plan for me allows me to play freely without doubt or fear."
Ryan also profiled Rams' running back Sony Michel, who told reporters, "We get all this glory, but the glory is not for us. It's for [God]. We do this for him. That's kind of my purpose." Cincinnati Bengals kicker Evan McPherson regularly quotes Scripture on social media and wore a shirt with "God is good" printed across the top at a recent press conference.
Bengals linebacker Akeem Davis-Gaither adds: "Every step of my life, God has blessed me in so many ways. I'm blessed that I'm able to share his love and let my life be a testimony of his unwavering love for us all." And Zac Taylor, Cincinnati's head coach, has testified that he lives by the priorities of faith, family, friends, and football—in that order.
"The whole purpose of becoming a Christian"
Jesus loves you so much that he wants a personal, intimate, daily relationship with you. This relationship is not an "add-on" for Christians or an experience reserved only for professional ministers or missionaries: it is the essence of our faith.
In Mere Christianity, C. S. Lewis asserted: "The whole offer which Christianity makes is this: that we can, if we let God have his way, come to share in the life of Christ." He added: "Every Christian is to become a little Christ. The whole purpose of becoming a Christian is simply nothing less." We "share in the life of Christ" by experiencing him in a real and transforming way.
This experience is what makes Christianity so different from the world's religions. It is more than following the teachings of a religious leader like Muhammad or Buddha. It is more than keeping laws and observing rituals.
Everything about our faith is a means to this end, from Bible study to prayer to worship to service and witnessing. Everything we do is intended to empower and enable us to know Jesus and make him known.
Everything.
The "greatest thing" God can do for us
Here's how to know if you have truly met the King of kings today: you cannot be the same. You cannot read his word and be the same. You cannot pray and be the same. You cannot worship and be the same. If worship yesterday and Bible study today did not change you in some way, I question whether you met Jesus in them.
Imagine the difference if every Christian became like Christ by experiencing Christ. Remember what Jesus did in one body; now he has two billion bodies. This is why he said we could do "greater works" than he did (John 14:12): there are more of us.
To experience significance that transcends any Super Bowl, to experience love that lasts far beyond any Valentine's Day, decide that you will make knowing Christ and making him known your life purpose. Then answer this question: If you were to take your next step in knowing Jesus more intimately than ever before, what would change in your life today?
I saw a tweet by James Merritt over the weekend that makes my point well: "God is more interested in doing something in us than for us and the greatest thing he can do for us is to do something in us."
Will you ask God to "do something in" you today?
NOTE: It's been exciting to see how many friends like you have requested a copy of our special Lenten resource — the 47-day devotional coffee table book, To Follow in His Footsteps. But copies are going fast, and quantities are limited. So please request your copy while they're still available. I pray God uses To Follow in His Footsteps to help the Bible come alive for you like never before.
Publication date: February 14, 2022
Photo courtesy: ©Unsplash/Matthew Hamilton
The views expressed in this commentary do not necessarily reflect those of Christian Headlines.
For more from the Denison Forum, please visit www.denisonforum.org.
The Daily Article Podcast is Here!
---
---