Jim Denison
| Denison Forum
| Wednesday, October 17, 2018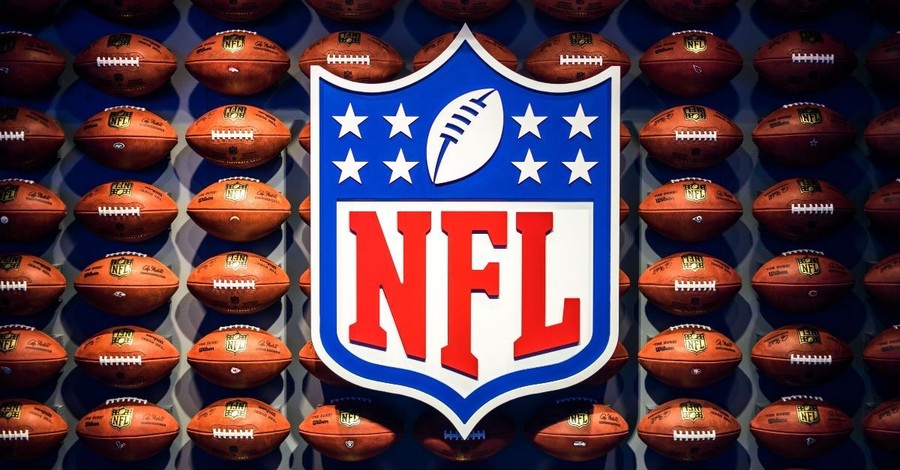 Steven Clary and his friends were ecstatic at halftime of the 2017 Super Bowl: his Atlanta Falcons were up 28-3 over New England. By the time the Patriots came back to defeat his team, he was in the hospital with chest pain.
A study published last year suggests that the thrill of victory and the agony of defeat can substantially affect the cardiovascular system. Heart rates peak most often during scoring opportunities and overtime.
September and October are the only months when you can watch baseball, basketball, hockey, and football. But our fixation with athletics is not confined to this season of the year: Americans spend $100 billion on sports each year.
According to a Barna study, 64 percent of Americans think pro athletes have more influence in society than pastors. We commonly refer to "idolizing" sports figures and other celebrities. Perhaps we're more right than we know.
The sin at the heart of all sins
I have a wooden idol on one of the shelves in my library. I purchased it nearly forty years ago when I was a missionary in East Malaysia. It is a hand-carved image of a bird with a large beak. I was told that some of the natives viewed it as a nature god.
The wooden bird is not an idol to me–it is merely a souvenir. However, I have other idols in my life that are less visible but much more dangerous. You have yours as well.
We think of idols as man-made objects of worship: images of Baal, Venus, and other deities known to history. But our idols don't have to be religious to be deadly.
Idolatry is glorifying anyone or anything more than we glorify God. It is valuing anyone or anything more than we value our Lord. And it's finding our primary source of hope in anything other than our heavenly Father.
We commit this sin when we choose to impress people in a way that dishonors our Lord. When we make a moral decision that brings immediate reward but violates God's word and will. When we choose what we want over what our Father wants.
Paul warned us: "Put to death therefore what is earthly in you: sexual immorality, impurity, passion, evil desire, and covetousness, which is idolatry" (Colossians 3:5, my emphasis).
Idolatry is the sin at the heart of all sins. The first temptation is the only temptation we face: "You will be like God" (Genesis 3:5). All other temptations are but variations on this theme.
Why God condemns idolatry
The psalmist prayed: "Not to us, O Lord, not to us, but to your name give glory" (Psalm 115:1a). The fact is, God cannot share his glory without committing idolatry.
He calls us to live for his glory for the same reason–otherwise, we commit idolatry. And we put our hope and trust in that which cannot save us.
God's word is clear: "The king is not saved by his great army; a warrior is not delivered by his great strength. The war horse is a false hope for salvation, and by its great might it cannot rescue" (Psalm 33:16-17).
However, "The eye of the Lord is on those who fear him, on those who hope in his steadfast love, that he may deliver their soul from death and keep them alive in famine" (vv. 18-19).
Why Satan loves idolatry
Of all the sins described in Scripture, idolatry seems to have the gravest consequences.
David committed adultery with Bathsheba, arranged for the murder of her husband, then lied about his sins to cover them up. But his grievous sins did not cost him his kingdom.
By contrast, his son, Solomon, was led by his many foreign wives to worship "other gods" (1 Kings 11:4). With this consequence: "The Lord said to Solomon, 'Since this has been your practice and you have not kept my covenant and my statutes that I have commanded you, I will surely tear the kingdom from you and will give it to your servant'" (v. 11).
Idolatry is so dangerous, its consequences so severe, because it separates us from God. As Jonah noted, "Those who pay regard to vain idols forsake their hope of steadfast love" (Jonah 2:8).
And like a flower cut from its roots, when we are separated from our Lord, we begin to die.
The secret to Jesus' sinless character was simple: "I and the Father are one" (John 10:30). He taught us to seek the same union with him: "I am the vine; you are the branches. Whoever abides in me and I in him, he is that bears much fruit, for apart from me you can do nothing" (John 15:5).
Not "something"–"nothing."
This is why Satan tries to get us to live for anyone or anything except Jesus. He is even pleased when we pursue good works, so long as they become a higher priority than our Lord. Our enemy knows that such idolatry separates our branch from the vine and renders us fruitless.
A Christian separated from Christ is no threat to Satan. But he is a great grief to his Lord.
What our nation must do to be blessed by God
The cure for idolatry is humility. It is recognizing that we need God so much that we refuse to choose any god but God.
Scripture declares: "Blessed is the nation whose God is the Lord" (Psalm 33:12). Until our nation admits our need of God, we cannot be fully blessed by God. Otherwise, the Lord would reward our idolatry, which would only drive us further from the one source of true life.
Jesus' first beatitude is the basis for all the rest: "Blessed are the poor in spirit, for theirs is the kingdom of heaven" (Matthew 5:3). His words could be translated literally, "Blessed are those who know their need of God, for God is truly their king."
How "blessed" will you be today?
For more from the Denison Forum, please visit www.denisonforum.org.
The Daily Article Podcast is Here!
Publication Date: October 17, 2018
Photo Courtesy: Adrian Curiel/Unsplash
---
---