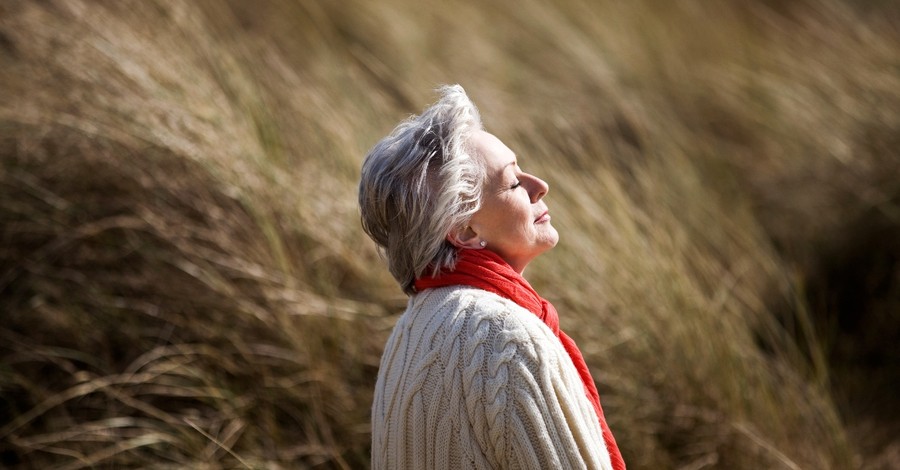 Let's begin the week with some good news: CNN reports that "the world's most premature baby has celebrated his first birthday after beating 0 percent odds of surviving." Richard Scott William Hutchison was born five months prematurely and weighed 11.9 ounces at birth. His parents could hold him in a single palm of their hands. He spent six months in the hospital before going home. On June 5, Richard celebrated his first birthday.
One of the results of being made in God's image (Genesis 1:27) is that we instinctively share our Creator's passion for life (cf. John 10:10). Even media platforms such as CNN that consistently advocate for abortion (they call it "reproductive freedom") know that their readers want to hear stories celebrating life in all its dimensions.
The latest from South Florida
This is one reason why coverage of the unfolding tragedy in South Florida continues to dominate headlines, as it should.
As of this morning, nine bodies from last Thursday's building collapse in Surfside, Florida, have been recovered, but 152 people are still missing. Sen. Marco Rubio said on Twitter that nearly a third of the people reported missing were foreign citizens; family members from more than a dozen countries are seeking visas so they can travel to the scene. Miami Beach declared a state of emergency yesterday in the wake of the tragedy.
Our first biblical response to this horrific tragedy should be to pray and then seek ways to answer our prayers. Please stop right now and ask God to:
Help rescuers find survivors and victims and protect these brave men and women as they do their heartbreaking work.
Comfort families who have lost loved ones and those who are waiting in anguish.
Guide counselors from the Billy Graham Rapid Response team and others who are ministering to the families.
Lead officials to prevent similar tragedies in the future.
In short, ask the Father whose heart is breaking for all those affected by this tragedy to manifest his redemptive love and grace.
Then ask God how you can help to answer your prayers. You can give to the Red Cross and other organizations providing support, healthcare, and meals. If you live in the Miami area or can travel there, you can donate blood, food, and other items and volunteer in other ways.
You can contact churches and ministries in the area to find ways to support their work. Since residents of the condominium came to South Florida from so many states and countries, you can also look for ways to serve anyone who lives near you and is affected by this tragedy.
One of my favorite places to visit
Whether you are directly affected by the ongoing tragedy in South Florida or not, you are undoubtedly facing other challenges that may seem too much for you. It might be a family member struggling with health or financial issues, ongoing conflict in your marriage, or fears for your job and future. You might be dealing with personal issues and addictions you're hiding from the rest of us.
Here's the hope I invite you to claim: God has already given you all you need to do all he is calling you to do.
One of my favorite places to visit is a small spring in an out-of-the-way park in Israel. The Spring of Harod is located at the base of Mt. Gilboa on the southern border of the Jezreel Valley. It was here that the Lord called Gideon to lead his people against a massive Midianite army of 135,000 soldiers (Judges 8:10) threatening their extinction.
The Lord instructed Gideon to dismiss all but three hundred of his troops. Then, equipped only with a torch in one hand and a trumpet in the other, they advanced on their enemies. As they cried out, "A sword for the Lord and for Gideon!" (Judges 7:20), "the Lord set every man's sword against his comrade and against all the army" (v. 21). He brought a great and miraculous victory that saved the nation of Israel.
"God anoints all he appoints"
Reflecting on this amazing event, Craig Denison notes that "God anoints all he appoints. He will perfectly equip and empower you to accomplish whatever task he has set before you." Like Gideon, we have all we need to do all that God is calling us to do.
If we are not experiencing such triumphant power today, why not? Why does the secularized culture seem to be winning as the church seems to be receding?
Here's one factor: We must do what God says to experience what he intends. Gideon had to dismiss nearly his entire army. Jesus instructed us to remove anything that causes us to sin (Matthew 18:8-9). We must let go of all that is not of God and surrender all that is. Then and only then can he use us fully.
Many churches and ministries have adopted the methods of the culture: marketing, focus groups, music styles, and so on. These can be useful tools (remember that Paul quoted Greek philosophers and traveled on Roman roads), but we must never depend on them. And we must use them only as God directs.
Trumpets and torches did not win the battle—they were a means to God's end.
"Our problem in this culture"
Craig asks, "Who are the Midianites in your life? What does God want to conquer in and through you today?"
The answer starts with us. It starts with allowing God to conquer us, to lead us and direct us and use us in ways that may make no sense to us at the time. As we face the Midianites of our day, we must not settle for mere Sunday religion, for a nice "quiet time" at the start of the day to "check the God box," for keeping our King on the sidelines of our lives. These days demand Christians who are "all in," who will go wherever God leads and do whatever he asks.
When I first moved to Dallas, a wise mentor said to me, "Our problem in this culture is that we have all of Jesus we want. Not all of Jesus we need—all of Jesus we want."
Is this true of you?
Does Jesus have all of you?
Publication date: June 28, 2021
Photo courtesy: iStock/Getty Images Plus/FlairImages
The views expressed in this commentary do not necessarily reflect those of Christian Headlines.
For more from the Denison Forum, please visit www.denisonforum.org.
The Daily Article Podcast is Here!
---
---