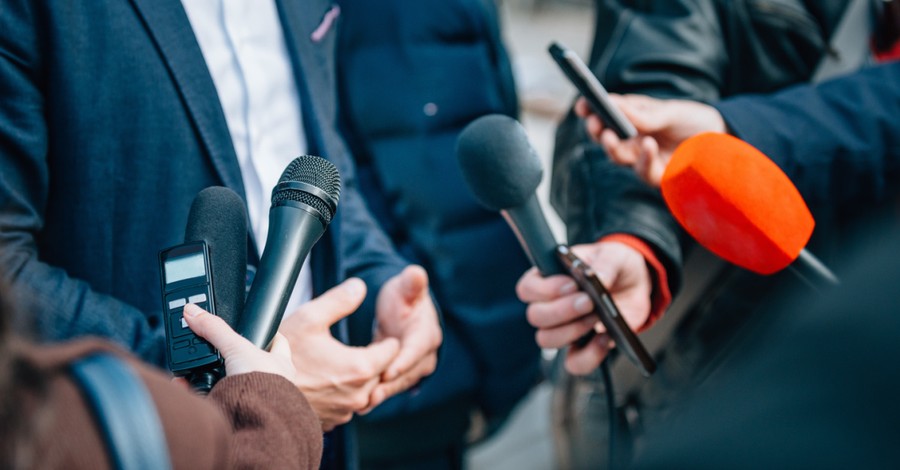 "The eyes of the Lord range throughout the earth to strengthen those whose hearts are fully committed to him" (2 Chronicles 16:9 NIV).
The Georgia Bulldogs repeated as national champions last night with their 65-7 win over the TCU Horned Frogs. Only eight schools have won repeat national championships since the start of the modern era in 1936. The current playoff format only dates to 2015, but college football has named national champions going back to 1869 (when Princeton and Rutgers were the only two teams and split their series, so they were named co-champions retroactively).
The championship game is currently played each year in the month of January, which is named for Janus, a Roman god who is typically depicted with two faces—one looking into the past, the other into the future. The other eleven months were also named by the Romans, giving a stability to the calendar that far outlasted their empire.
We name months for the same reasons we want our teams to win national championships: we name what we seek to control (time, in this case) and we feel like winners when our teams win. These sentiments reveal a truth that is foundational to our lives, our democracy, and our future.
"The worst form of government"
The House of Representatives reconvened last night to pass a set of House rules as Speaker Kevin McCarthy cleared his first major test. However, the contentious nature of the process portends much conflict ahead; lawmakers nearly came to blows during the final votes that eventually elected him to the office.
In other news, Gallup reports that majorities of Americans predict negative conditions in 2023 across twelve of thirteen economic, political, societal, and international arenas. (The one positive: a majority think Russian power will decline this year.)
But our democracy is not the only one making headlines for challenging reasons.
Israel's new government has been in the news with regard to its relations with the Palestinians. However, I was in Israel when Itamar Ben Gvir visited the Temple Mount last week and can tell you that it was largely a nonevent in Jerusalem. The issue my Israeli friends are all focused on has to do with proposals to give the Knesset (their parliament) power over Israel's judicial High Court (corresponding to our Supreme Court).
Post-election riots in Brazil over the weekend continue to make headlines; British Prime Minister Rishi Sunak is warning that the UK's problems will not "go away" this year. All that to say, Winston Churchill was prescient when he observed: "No one pretends that democracy is perfect or all-wise. Indeed it has been said that democracy is the worst form of government except for all those other forms that have been tried from time to time."
The "twin pillars of our democracy"
Our problems with democracy go back to its very foundations.
Jennifer Szalai reviewed Costica Bradatan's In Praise of Failure: Four Lessons in Humility for the New York Times. At one point she reports: "Bradatan recounts how ancient Athenians were so committed to democratic rules that public officials were chosen by random lots. Their reasoning was straightforward enough: Elections, which we consider a mainstay of democracy, would have allowed such variables as wealth and charisma to come into play."
However, Bradatan noted, "a fetish for institutions didn't protect Athenian democracy from mob rule." For example, "There were supposedly 501 Athenians on the jury that condemned Socrates to death. According to the political logic of the day, it would have been impossible to corrupt them all; the majority decided he should die, and so their decision was institutionally flawless."
In other words, democracy ("the power of the people") requires that the people be worthy of the power entrusted to them. But the "will to power," the perennial temptation to "be like God" (Genesis 3:5), is ever with us. And it undermines our democracy at every turn.
New York Times columnist Thomas Friedman recently identified the "twin pillars of our democracy" as "truth and trust." He explained: "Without being able to agree on what is true, we don't know which way to go. And without being able to trust one another, we can't head there together. And everything big and hard needs to be done together."
Here's what Friedman's analysis leaves out: we cannot trust one another if we have no objective basis for such trust. And such an objective basis by definition requires objective truth. As a result, we must have truth in order to have trust.
However, our "post-truth" culture, by rejecting the former, undermines the latter.
"Religion and morality are indispensable supports"
It is unsurprising, therefore, that our trust in government today is a third of what it was in 1958 (before postmodern relativism became conventional wisdom). Or that 90 percent of Americans expect 2023 to be a "year of political conflict."
To chart our future in such chaotic times, it is helpful to look to our past.
Last Saturday marked the 233rd anniversary of America's first-ever State of the Union address. In it, George Washington noted the need for the American people "to discriminate the spirit of liberty from that of licentiousness, cherishing the first, avoiding the last."
His remarks were amplified eight years later in his Farewell Address when he stated, "Of all the dispositions and habits which lead to political prosperity, religion and morality are indispensable supports." Our first president added: "Whatever may be conceded to the influence of refined education on minds of peculiar structure, reason and experience both forbid us to expect that national morality can prevail in exclusion of religious principle."
In short, democracy requires "national morality," which requires "religious principle." This is not just a fact of history but a biblical truth: "The eyes of the Lᴏʀᴅ range throughout the earth to strengthen those whose hearts are fully committed to him" (2 Chronicles 16:9 NIV).
Can God strengthen our democracy today?
Can he start with you?
NOTE: If you're a North Texas-area senior pastor, you're invited to our upcoming North Texas Pastors Gathering on Feb. 6–7. At this two-day event in McKinney, TX, you'll hear from Jim Denison and Mark Turman, discuss current ministry trends with your peers, and enjoy fellowship with other pastors. But please register today—the North Texas Pastors Gathering is limited to the first 50 registrants.
Publication date: January 10, 2023
Photo courtesy: ©Getty Images/Microgen
The views expressed in this commentary do not necessarily reflect those of Christian Headlines.
For more from the Denison Forum, please visit www.denisonforum.org.
The Daily Article Podcast is Here!
---
---