Jim Denison
| Denison Forum
| Monday, November 14, 2022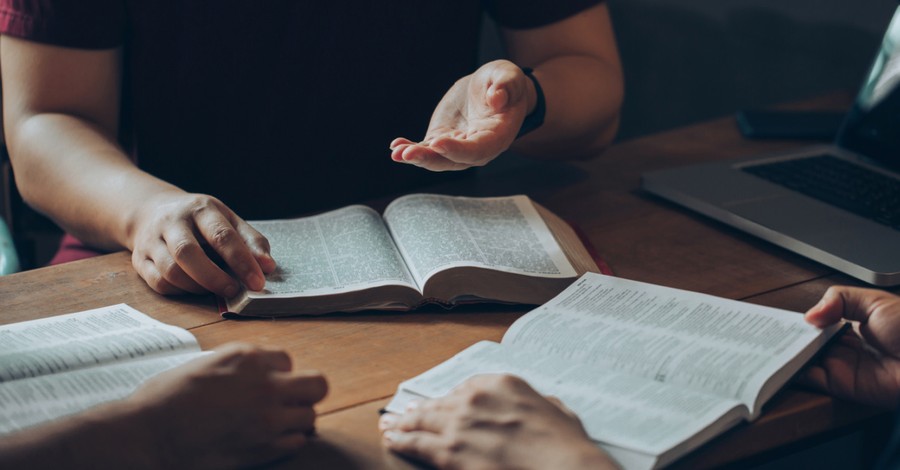 Not by might, nor by power, but by my Spirit, says the Lᴏʀᴅ of hosts (Zechariah 4:6).
Democrats will continue to control the US Senate after Nevada Sen. Catherine Cortez Masto was projected on Saturday to win reelection. Whatever the outcome of the December 6 runoff in Georgia, Democrats will have fifty votes in the Senate, with Vice President Kamala Harris's tie-breaking vote when needed.
This news is far more consequential than it may seem.
The "filibuster" is a rule requiring sixty votes in the Senate to pass legislation. It was suspended on a simple majority vote by Democrats in 2012 to confirm then-President Barack Obama's judicial nominees and again in 2017 by Republicans to confirm then-President Donald Trump's first nominee to the Supreme Court.
President Biden and Sen. Bernie Sanders (I-VT) have each called for suspending it again to pass legislation codifying abortion regardless of states' objections or legislation. There have been similar calls in support of the so-called Equality Act, which would codify LGBTQ rights with no protections for religious freedom.
Two Democratic senators—Joe Manchin (D-WV) and Kyrsten Sinema (D-AZ)—have refused to suspend the filibuster in the past. If Democrats win the Georgia runoff, they will be one vote from doing so even over the objections of both.
One vote away?
As the leader of a nonpartisan ministry, my purpose today is not to advocate for or against any political party or leader. Rather, it is to illustrate the problems inherent in advancing biblical morality through secular legislation.
For example, if you believe on biblical grounds that marriage should be between a man and a woman, you should be strongly opposed to the so-called Equality Act (EA) which has passed the US House of Representatives twice but does not have the sixty votes it needs in the Senate. But if the filibuster were suspended on this issue, the EA would pass and be signed by President Biden. And legislation considered to be the most invasive threat to religious liberty in American history would become law.
We may be one vote in the Senate from this scenario becoming a reality. Pro-life supporters could face a similar scenario with proposed legislation that would codify abortion access regardless of states' laws or objections.
In both cases, Christians would be depending on one or two senators to prevent legislation that has broad public appeal. For example, 58 percent of Americans support a federal law establishing a right to an abortion before a fetus can survive outside the womb; 70 percent support same-sex marriage.
From Moral Majority to moral minority
My entire professional life, conservative Christians have engaged our culture on the premise that the majority of Americans agreed with us. For example, Jerry Falwell founded the Moral Majority in 1979 to advance conservative social values; the name was meant to signify that he and his supporters spoke for the majority of Americans on cultural and moral issues.
At the time, 70 percent of Americans believed (PDF) same-sex sexual relations were "always wrong"; in 1988, only 10 percent of Americans supported same-sex marriage. Electing lawmakers who would support traditional marriage was not only the right thing to do biblically—it reflected the broad consensus of Americans.
This consensus is now gone.
If lawmakers vote in ways that reflect popular consensus today, biblical morality will increasingly lose. You and I will hope for the "right to be wrong" on the basis of our First Amendment religious liberty protections, but these can be overturned on a case-by-case basis as with the so-called Equality Act.
Not to mention all the other ways a "moral minority" can face the opprobrium of the majority, from demands that the NCAA exclude evangelical schools, to threats against federal funding for schools deemed "discriminatory" against LGBTQ students, to calls for ending tax-exempt status for organizations that do not support same-sex marriage.
Could this be the start?
More than ever before in American history, America's Christians will need to be both courageous and persuasive. We will need to stand for biblical morality whatever the personal cost, remembering that "all who desire to live a godly life in Christ Jesus will be persecuted" (2 Timothy 3:12). And we will need to persuade our fellow citizens that biblical morality is best for them and for society since we can no longer depend on legislation and legislators to do that job for us.
In other words, Christians in the twenty-first century are returning to the first century. We are returning to a day when we had little or no social standing. We owned no buildings, so we taught "in public and from house to house" (Acts 20:20), going to those who would not come to us. We had no official clergy, so each of us was responsible for "the work of the ministry" (Ephesians 4:11-12).
And by Acts 17:6 we had "turned the world upside down" and birthed the mightiest spiritual movement in human history.
Our secret was simple: "Not by might, nor by power, but by my Spirit, says the Lord of hosts" (Zechariah 4:6). Paul testified, "My speech and my message were not in plausible words of wisdom, but in demonstration of the Spirit and of power, so that your faith might not rest in the wisdom of men but in the power of God" (1 Corinthians 2:4-5).
Could it be that we have relied in recent decades on politics to do what only the Spirit can do? Could America's widespread embrace of unbiblical morality and rejection of biblical Christianity force us to depend on the Spirit more than ever before?
If so, could this be the start of the spiritual awakening we and our nation need so desperately?
NOTE: Even though it's still November, have you already heard your favorite Christmas song? Do you know the story behind your favorite Christmas song? In our Advent devotional, The Songs Tell the Story, my wife Janet Denison provides the origin stories of 25 well-known Christmas hymns and songs. These stories will inspire you, and the next time you hear one of them—even in a busy shopping center—you may just experience a more worshipful moment in knowing these stories. Be sure to request The Songs Tell the Story today so you can begin the daily readings on Dec. 1.
Publication date: November 14, 2022
Photo courtesy: ©Getty Images/pcess609
The views expressed in this commentary do not necessarily reflect those of Christian Headlines.
For more from the Denison Forum, please visit www.denisonforum.org.
The Daily Article Podcast is Here!
---
---