Jim Denison
| Denison Forum
| Tuesday, November 19, 2019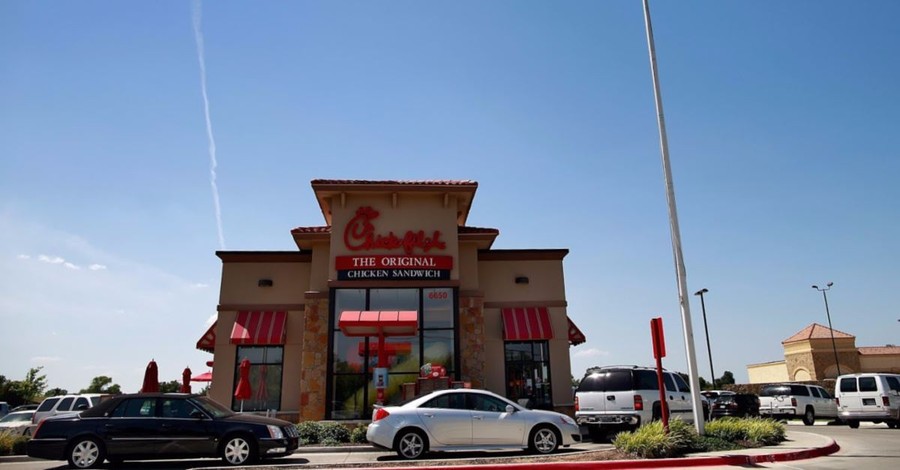 The Chick-fil-A Foundation announced yesterday that it is "introducing a more focused giving approach to provide additional clarity and impact with the causes it supports." As a result, it will "deepen its giving to a small number of organizations working exclusively in the areas of education, homelessness and hunger."
As a result, the Foundation has committed $9 million in 2020 to three initiatives: it will support education through Junior Achievement, address youth homelessness through Covenant House International, and fight hunger by dedicating $25,000 to a local food bank at each new Chick-fil-A opening. The company's total benevolent gifts will approximate $32 million next year. 
What the Foundation will not do is continue its financial support of The Salvation Army or the Fellowship of Christian Athletes (FCA), each of which has been accused of anti-LGBTQ bias. 
The question is why.
An overview of the issue 
Chick-fil-A first made LGBT-related headlines in 2011 after the WinShape Foundation, supported by restaurant founder S. Truett Cathy and his family, made contributions to the Family Research Council and Exodus International. LGBTQ activists protested, considering these groups to be discriminatory. 
The next year, CEO Dan Cathy publicly stated his support for traditional marriage. Following a public backlash, the Civil Rights Agenda announced that Chick-fil-A had "ceased donating to organizations that promote discrimination, specifically against LGBT civil rights." 
The company also formed a new charitable arm, the Chick-fil-A Foundation, which continued to support groups like the Fellowship of Christian Athletes and The Salvation Army, which are not focused on political action. 
However, protests against the company's alleged anti-LGBTQ bias have continued to escalate. Airports in San Antonio, Buffalo, and San Jose have prevented the restaurant from opening or stated they would not renew its lease. Boston's late mayor pledged to ban the company from opening within city limits. 
More than one hundred LGBTQ and animal rights protesters showed up when Chick-fil-A opened its first Toronto restaurant in September. Following protests and a boycott by a local LGBTQ group, a mall in Reading, England, announced eight days into its lease that it would not renew the chain. 
Despite such opposition, company sales have continued to escalate. Chick-fil-A became the third-largest US fast-food chain this year with $10.5 billion in sales. Among fast-food chains, only McDonald's and Starbucks bring in more revenue. 
Why did the Foundation change its strategy? 
So, the question remains: Why did the Chick-fil-A Foundation change its giving strategy to omit The Salvation Army and FCA? 
According to the Foundation's news release, it "will no longer make multiyear commitments and will reassess its philanthropic partnerships annually to allow maximum impact." It also notes that "these partners could include faith-based and non-faith-based charities." 
We should note that the Foundation, despite heated opposition, continued its support of the Salvation Army and FCA until its agreed-upon commitment to these organizations was completed. It may be that the Foundation simply wanted to focus more specifically on the three issues stated in their news release. 
But we should note a statement made by Chick-fil-A President and Chief Operating Officer Tim Tassopoulos to the media outlet Bisnow: "There's no question we know that, as we go into new markets, we need to be clear about who we are. There are lots of articles and newscasts about Chick-fil-A, and we thought we needed to be clear about our message." He also said that none of the organizations the Foundation will support in the future "have anti-LGBT positions."
And an unnamed Chick-fil-A executive told Bisnow that after years of "taking it on the chin," the latest round of headlines was impossible to ignore. The Bisnow article states that such publicity "was impeding the company's growth."
Two important facts 
I have long admired Chick-fil-A for their leaders' commitment to biblical morality. They could have withdrawn their support of The Salvation Army and FCA years ago, which would have been the path of least resistance, but they persisted in the face of enormous opposition. 
However, unless the Chick-fil-A Foundation directly addresses the role, if any, played by LGBTQ-activist pressure in its latest announcement, we are left to speculate on this question. But we can state two important facts. 
One: Their decision hurts LGBTQ persons. 
The Salvation Army noted in a statement to Christianity Today, "We serve more than 23 million individuals a year, including those in the LGBTQ+ community. In fact, we believe we are the largest provider of poverty relief to the LGBTQ+ population. When misinformation is perpetuated without fact, our ability to serve those in need, regardless of sexual orientation, gender identity, religion or any other factor, is at risk." 
Two: Faithfulness to God comes at a price. 
Responding to Chick-fil-A's announcement, Wheaton College professor Ed Stetzer tweeted: "Biblical orthodoxy matters—and biblical orthodoxy increasingly has a cost in #America2019."
Here's the good news: we can "trust in the Lord forever, for the Lord God is an everlasting rock" (Isaiah 26:4). Oswald Chambers was right: "The moment you realize God's purpose, which is to get you rightly related to Himself and then to your fellow men, he will tax the last limit of the universe to help you take the right road." 
Do you "realize God's purpose" today?
The Daily Article Podcast is Here!
Publication Date: November 19, 2019
Photo Courtesy: Getty Images/Tom Pennington/Stringer
---
---