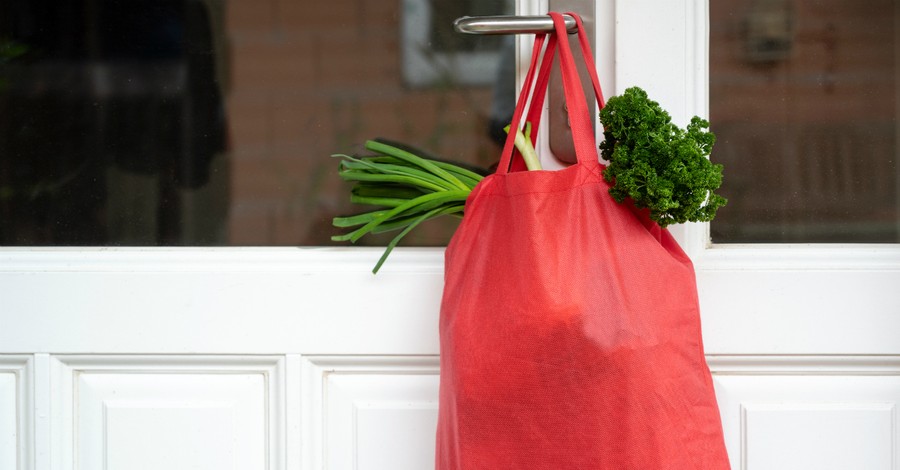 The National Football League held its first-ever virtual draft last night. As many predicted, the Cincinnati Bengals made LSU quarterback and Heisman Trophy winner Joe Burrow their selection and thus the first pick in the draft.
Will Burrow become a superstar in the league? Or will he soon be forgotten?
In the fifty-three previous seasons since the AP Rookie of the Year award began, only six first draft picks have won the award. Burrow can enjoy his status until the season begins (whenever that is), but then he will become one of 1,696 players on NFL rosters.
What happened to me in 1958
In our culture, who we are is measured by what we do. The Bible disagrees.
One of the earliest controversies in Christian history was whether Gentiles could become Christians without first having to submit to the rules and customs of Judaism. In other words, was there something they had to do to become who they could be in Christ?
Paul answered this question definitively: "When the fullness of time had come, God sent forth his Son, born of woman, born under the law, to redeem those who were under the law, so that we might receive adoption as sons. And because you are sons, God has sent the Spirit of his Son into our hearts, crying, 'Abba! Father!' So you are no longer a slave, but a son, and if a son, then an heir through God" (Galatians 4:4-7).
I was born in 1958. I did nothing to deserve being born. I did not choose to be born. Rather, this choice was made for me. Once I became the child of my parents, I would always be their child. There was nothing I could do to earn or lose this status.
In the same way, when we are "born again," we become forever the children of God (John 3:3; 2 Corinthians 5:17).
Br. David Vryhof of the Society of St. John the Evangelist in Boston writes: "Who we are and what we are is grounded in the truth that we belong to God. We are God's children by adoption and heirs of God's promises. This identity offers us a sense of value that does not come from anything that we have done for God, but rather from what God has done for us."
No matter what you are facing in this pandemic, know that your Father is still your Father. Nothing in your circumstances changes his character. He loves you as much as he did when he sent his Son to die for you. He is suffering with you (Isaiah 43:2-3) and will redeem present suffering for eternal good (Romans 8:18).
One ministry feeds 350,000 people
Our true identity is defined not by what we do but by what God has done. Our status is found not in our performance but in his grace.
At the same time, however, who we are should be manifested by what we do.
Consider the Dream Center in Echo Park, a ministry run by a large church in Los Angeles. When the center passed the 350,000 mark on the free meals it has provided since mid-March, it made national news.
By feeding multitudes of people, the ministry is reflecting the character of the Christ whose they are (cf. John 6:1-13). When Christians help hurting people, we demonstrate that we are the body of Christ as he continues his earthly ministry through us (1 Corinthians 12:27).
However, to manifest the presence of Jesus, we need the power of Jesus.
It's not enough to try harder to do better. The key is to be controlled and empowered by the Spirit of God (Ephesians 5:18) by obeying the command to "pray without ceasing" (1 Thessalonians 5:17).
How do we do this?
A surprising description of prayer
For an answer, consider Henri Nouwen's observation: "To pray, I think, does not mean to think about God in contrast to thinking about other things, nor does it mean spending time with God instead of spending time with other people. As soon as we begin to divide our thoughts into thoughts about God and thoughts about other things, like people and events, we separate God from our daily life.
"At that point, God is allocated to a pious little niche in some corner of our lives where we only think pious thoughts and experience pious feelings. Although it is important and even indispensable for our spiritual lives to set apart time for God and God alone, our prayer can only become unceasing when all our thoughts—beautiful or ugly, high or low, proud or shameful, sorrowful or joyful—can be thought in the presence of the One who dwells in us and surrounds us.
"By trying to do this, our unceasing thinking is converted into unceasing prayer, moving us from a self-centered monologue to a God-centered dialogue. To do this, we want to try to convert our thoughts into conversation. The main question, therefore, is not so much what we think, but to whom we present our thoughts."
To whom will you present your thoughts today?
Publication date: April 24, 2020
Photo courtesy: ©GettyImages/fermate
The views expressed in this commentary do not necessarily reflect those of Christian Headlines.
For more from the Denison Forum, please visit www.denisonforum.org.
The Daily Article Podcast is Here!
---
---