Jim Denison
| Denison Forum
| Tuesday, November 22, 2022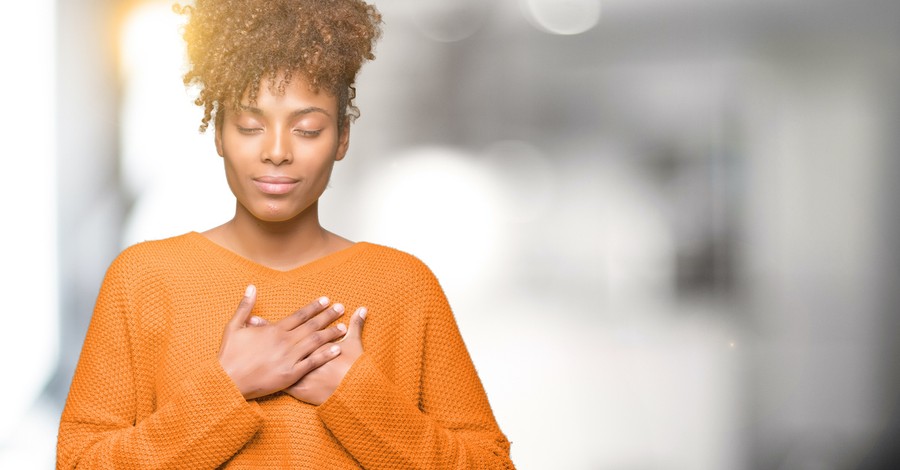 Give thanks to the Lord, for he is good, for his steadfast love endures forever (Psalm 136:1).
"I wanted to give up, but because of my faith in God, I'm still here standing. And I just want to use my story to encourage others never to give up, no matter what you go through." This is how a Lyft driver named Tomika Reid explains her mobile Christian ministry.
Losses have marked her life, including the death of her mother, sister, and the fathers of her two daughters. She began driving for Lyft in 2017 to support her daughters and to share her faith. "When I hear people say, 'You made my day,' I know I can make an impact on people's lives," she says. "It brings joy to me. It's like I've turned my pain into a purpose to inspire others."
This morning's headlines are focused on the earthquake in Indonesia that has killed at least 252 people and injured hundreds, reports that Iran could attack the World Cup in Qatar, and remembrances of John F. Kennedy on the anniversary of his assassination.
However, I wanted to discuss something more uplifting and gratifying: the power of gratitude. Tomika Reid is grateful for the difference her Lyft ministry is making, and her gratitude then empowers her ministry.
Twenty-eight benefits of gratitude
What she is experiencing is consistent with what psychologists have long known: gratitude transforms those who embrace it.
For example, an article in Positive Psychology lists twenty-eight different benefits of gratitude.
Some are emotional: Journaling even five minutes about what we are grateful for can enhance our long-term happiness. A high level of gratitude has a strong positive impact on psychological well-being, self-esteem, and depression. Gratitude facilitates positive emotions and makes us more resilient, increases our life satisfaction and self-esteem, and serves as a protective factor with regard to suicidal ideation in stressed and depressed individuals.
Regarding social benefits, gratitude encourages people to like us, improves our romantic relationships, enhances our friendships, increases our social support, and strengthens family relationships in stressful times. It makes us more optimistic, increases our spirituality, makes us more giving, and indicates reduced materialism.
Gratitude even improves our workplace lives: it makes us more effective managers, reduces impatience, helps us find meaning in work, contributes to reduced turnover, and improves work-related mental health while reducing stress.
Finally, gratitude affects our physical health: it reduces depressive symptoms, lowers our blood pressure, improves our sleep, increases our frequency of exercise, improves our overall physical health, and enhances recovery from substance abuse, coronary health events, and depression.
Seven empowering commands
In light of today's theme, the biblical exhortation to give thanks becomes even more compelling. In Psalm 100 we find seven such imperatives in the Hebrew, seven commands related to gratitude.
One: "Make a joyful noise to the Lord." The Hebrew means to "shout," to participate actively and publicly in vocalizing your praise to God. To "shout" involves your voice, your mind, your emotions, your spirit, and your body in personal, passionate worship. This is an act of public praise.
Two: "Serve the Lᴏʀᴅ with gladness." "Serve" here means to focus your entire life and existence on your sovereign Master, giving him your whole heart and surrendering your entire life to his service. This is for every moment of every day, not just an hour at church. It means to yield your life all day, every day, to his Lordship. Do this with "gladness," rejoicing for the privilege in a lifestyle of praise.
Three: "Come into his presence with singing." God's "presence" refers to his "face." This command calls us to seek personal, transforming intimacy with our Lord.
Four: "Know that the Lord, he is God." "Know" means to acknowledge or confess, to testify publicly that the Lord is God over all the world. This is a public confession made proudly and boldly.
Five: "Enter his gates with thanksgiving, and his courts with praise." Here we learn that gratitude positions us to experience God's presence, power, and grace.
Six: "Give thanks to him." Once you are in his presence, find specific reasons to express your gratitude to your Father.
Seven: "Bless his name." The "name" of God denotes his presence, personality, and very essence. This means to thank and praise God himself.
The "critical thing" in life
Clearly, the Lord intends thanksgiving to be not just an annual holiday but a lifestyle of gratitude. Here's the bottom line: giving thanks positions us as creatures before our Creator. It therefore helps us receive all our Father wants to give. And it enhances the blessings he is already providing.
Envision with me the difference a movement of Christian gratitude would make in our broken, negative, chaotic culture. Imagine the impact if God's people lived with the optimism gratitude empowers.
G. K. Chesterton observed, "When it comes to life, the critical thing is whether you take things for granted or take them with gratitude."
Choose gratitude today.
Publication date: November 22, 2022
Photo courtesy: ©GettyImages/AaronAmat
The views expressed in this commentary do not necessarily reflect those of Christian Headlines.
For more from the Denison Forum, please visit www.denisonforum.org.
The Daily Article Podcast is Here!
---
---