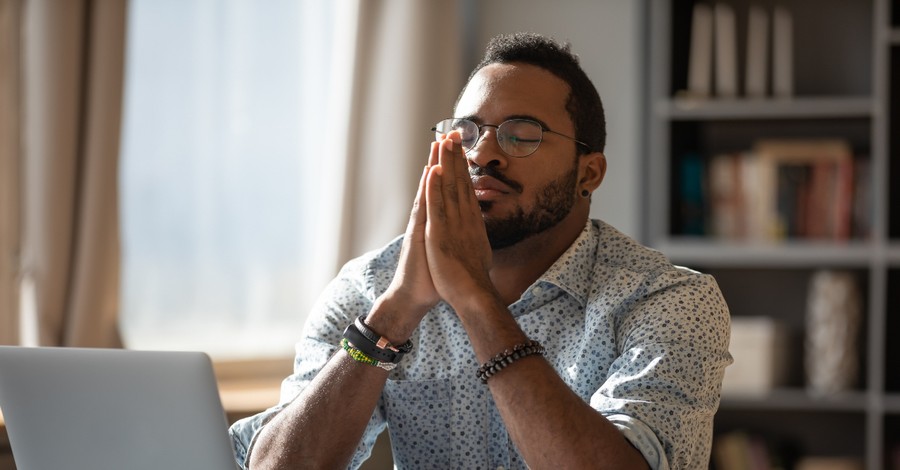 You know the year has gotten off to a strange start when you read the headline: "Residents of East Texas town report fish falling from sky." It seems this happened during a storm last Wednesday in Texarkana, a city on the northeast border of Texas and Arkansas.
Experts say fish can rain from the sky when waterspouts pick them up from lakes and ponds and then drop them back to the ground. However, meteorologists can find no evidence of waterspouts in the area last Wednesday or of fish landing near bodies of water. One meteorologist said, "We're kind of confused as to how it happened as well, to be honest." The good news is that no injuries due to falling fish have been reported.
The same cannot be said of another natural phenomenon: the "biggest Mid-Atlantic snowstorm in years" placed twenty-nine million people under winter alerts yesterday. Thousands of flights have been canceled or delayed as a result.
Omicron continues to escalate as well. US Defense Secretary Lloyd Austin has tested positive; CNN reports that "the omicron wave is ravaging local communities" with overwhelmed hospitals, staffing shortages, and business closings. Even progress comes at a cost: BlackBerry software will be switched off today, ending an era in mobile technology.
People of faith are obviously not immune to the challenges of our day: a stray bullet killed a pastor's wife as she attended a Bible study in an Alabama church. A suspect has been arrested and charged in her death.
Annie Dillard was right: "How we spend our days is, of course, how we spend our lives." Given the unpredictability of the future and the fragility of life, what is the best way to manage our days this year?
"There's no such thing as time management"
Let's begin with an answer that reframes the question. Writing for Christianity Today, award-winning author Jen Pollock Michel notes that "there's no such thing as time management." She explains: "The minutes are not ours to multiply. We receive them as a gift. What we can do, however, is cultivate the ability to inhabit those minutes with attention, or undiluted unfragmented presence."
David would agree, as his prayer demonstrates: "My times are in your hand" (Psalm 31:15). Times translates the Hebrew for "occasion, opportunity, season." He states that they are in God's hand, his provision and providence. Not they were or they will be, but they are, right now.
Of course, our secular culture disagrees. As David noted, "Some trust in chariots and some in horses" (Psalm 20:7a). What are our "chariots" and "horses" today?
Many put their trust in medical science, or technological advances, or political leaders and parties, or our capitalistic economy, or our superpower military status, or their own abilities and resources. But if 2021 taught us anything, it should have been that these "chariots" and "horses" are not enough.
I am deeply grateful for medical science, but the mortality rate is still 100 percent. I am thankful for technological advances, but they can be used for pornography, sex trafficking, and a myriad of other sins. I am grateful for those who serve in political office, but even the greatest leaders cannot solve the innate problem of sin that plagues the human condition.
I'm glad to live in the American economic system, but its inequities continue to widen and worsen. I'm deeply thankful for our military and their service, but they cannot protect us from ourselves. I'm grateful to God for my abilities and resources such as they are, but "all have sinned and fall short of the glory of God" (Romans 3:23), myself included.
What to do when you lack wisdom
David knew his chariots and horses were not enough. That's why he continued, "But we trust in the name of the Lᴏʀᴅ our God" (Psalm 20:7b). Today, I'm encouraging you to do the same.
We should begin every day and repeat all through the day the prayer, My times are in your hands. Then we should partner with God in redeeming our times for his greatest glory and our greatest good. "My utmost for his highest," as Oswald Chambers famously noted, should be our motto and our mantra.
Scripture consistently calls us to pray throughout every day for the needs of every day: "If any of you lacks wisdom, let him ask God, who gives generously to all without reproach, and it will be given him" (James 1:5). We are encouraged: "Do not be anxious about anything, but in everything by prayer and supplication with thanksgiving let your requests be made known to God. And the peace of God, which surpasses all understanding, will guard your hearts and your minds in Christ Jesus" (Philippians 4:6-7).
Then, as we work, God works. As we do our utmost for his highest, we experience his power, peace, and purpose in our lives and days. And each day leads us to that day when we hear him say, "Well done, good and faithful servant" (Matthew 25:23).
Courage I will never forget
The best way to prepare for the hard times sure to come is to place our lives in God's hand today and each day as each day comes. We'll close with proof of this fact in an experience I will never forget.
Dr. Gary Cook is the longtime president and now chancellor of Dallas Baptist University and one of my best friends in the world. For many years, I admired his steadfast faith and faithfulness as he led the university from near bankruptcy to a place of great success, significance, and flourishing. But I saw Gary's faith on display several years ago in a way that would mark me for the rest of my life.
He had not been feeling well, so he went to the doctor. They ran tests and became alarmed. Gary called me, I called my wife, and we met him and his wife at the hospital. We were sitting together when the doctors came in with the results: he had acute myelogenous leukemia, the disease that took Dallas Cowboys Coach Tom Landry's life some years earlier.
Gary would not be going home—he would be checking into the hospital that day to begin chemotherapy that night in a fight to save his life.
After the doctor left the room, Gary turned to us and said, "Well, my times are in his hand." As long as I live, I will not forget the courage, peace, and serenity I saw on his face and in his soul. He had made this decision a long time before. Now, in the moment of crisis, it sustained him and continued to do so through his weeks of treatment. It still does today.
Our culture thinks our times are in our hands. Wise people place their times in God's hands.
How wise will you be today?
Publication date: January 4, 2021
Photo courtesy: GettyImages/fizkes
The views expressed in this commentary do not necessarily reflect those of Christian Headlines.
For more from the Denison Forum, please visit www.denisonforum.org.
The Daily Article Podcast is Here!
---
---