Jim Denison
| Denison Forum
| Thursday, January 12, 2023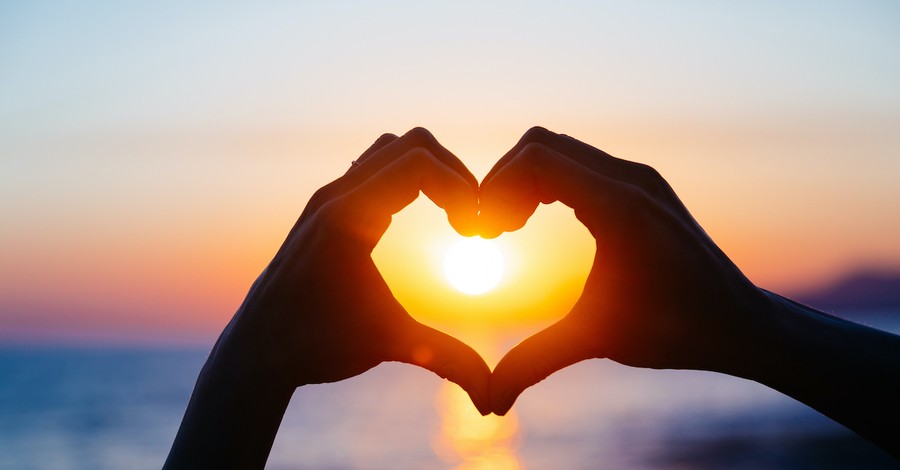 Prince Harry's autobiography Spare is now the UK's fastest-selling nonfiction book. I started reading it yesterday and am already glad I'm not part of the royal family.
Closer to home, flights resumed yesterday after a Federal Aviation Administration system failure left pilots, airlines, and airports without crucial safety information for hours. My first thought when the FAA paused flights was to hope their action wasn't related to terrorism. My second was to be grateful I wasn't flying that day.
In other news, Goldman Sachs began layoffs yesterday; just over three thousand employees will eventually be let go. Astronauts aboard the International Space Station will be forced to extend their stay for several months after their Russian MS-22 Soyuz spacecraft sprung a leak. The Center for Strategic & International Studies has wargamed a Chinese invasion of Taiwan (Taiwan, aided by the US, wins but at a devastating cost). And a bestselling novel about a fictitious same-sex love affair between the son of the US president and the Prince of Wales will be made into a movie this year.
As with the royal family and air travel, I'm glad I'm not employed by Goldman Sachs, work on the ISS, or live in Taiwan. Nor do I have to read the same-sex romance novel or see the movie.
On the other hand, the World Bank's warning that the global economy is "perilously close" to a recession does affect me for obvious reasons. And Bloomberg's report that antisemitism is "seeping into the workplace" deeply grieves me even though I am not Jewish. My love for the Jewish people, bolstered by more than thirty trips to the Holy Land, calls me to "pray for the peace of Jerusalem" every day (Psalm 122:6) and to urge you to do the same.
Advice from Ronald Reagan's daughter
Patti Davis is the daughter of President Ronald Reagan and the author of an autobiography many years ago in which, in her words, she "flung open the gates of our troubled family life." She now writes in the New York Times that she deeply regrets exposing her family's private challenges to the public and has learned that "not everything needs to be shared." She would "respectfully" suggest this lesson to Prince Harry today.
Here's one reason her advice is worth taking: how we treat others is inevitably how the world will treat us.
Jesus advised us in the so-called Golden Rule, "Whatever you wish that others would do to you, do also to them" (Matthew 7:12). He also taught us to "love your neighbor as yourself" (Matthew 22:39, quoting Leviticus 19:18).
Over the years, when I have followed his instruction, I have discovered this pattern: when I love my neighbor as myself, I love myself more. This enables me to love my neighbor more, which enables me to love myself more. And on the pattern goes.
My experience is not unique: a new study at Ohio State University shows that people suffering from forms of depression or anxiety may help heal themselves by doing good deeds for others. Evolutionary psychologists would no doubt call this finding an example of the "survival of the fittest": the more compassionate we are with others, the more we experience their compassion and the more likely we are to survive and flourish.
But what if this pattern is not a coincidental product of chaotic chance but one dimension of our Creator's design for us and our world?
"Believe the God we believe in"
If this is true, I am wrong to read Spare as though the royal family is not part of the human family and thus my family. I am wrong to care less about flight delays on the days I am not flying or to treat news of layoffs, strandings in space, war scenarios, and sexual immorality as though they do not affect me.
Instead, I need to make agape love, God's unconditional love for others, my goal. However, since this is a "fruit" of the Spirit (Galatians 5:22), I need to submit my thoughts and feelings to the Spirit (Ephesians 5:18) so he can manifest such love for others in and through my life.
The more our culture rejects biblical morality, the more you and I will need to pray for such compassion. As my wife brilliantly notes in her latest blog, "If Jesus didn't come to condemn the world, we shouldn't condemn the world, either." Instead, we should "believe the God we believe in" (quoting R. C. Sproul) and thus share his truth with his grace.
It would be human nature simply to write our fallen society off, turning those who reject biblical truth over to the consequences of their sinful choices. But this would contradict the example of the One who came "to seek and to save the lost" (Luke 19:10). It would ignore the example of the Apostle who wrote of his "great sorrow and unceasing anguish in my heart" for his unbelieving Jewish brethren (Romans 9:2).
And it would impoverish us personally. The more we love our neighbor, the more we love ourselves and the more we can love our neighbor as ourselves.
"The only way for us to stay well"
Henri Nouwen makes my point better than I can: "I think that we have hardly thought through the immense implications of the mystery of the incarnation. Where is God? God is where we are weak, vulnerable, small, and dependent. God is where the poor are, the hungry, the handicapped, the mentally ill, the elderly, the powerless."
As a result, he asks: "How can we come to know God when our focus is elsewhere, on success, influence, and power?" Rather, he writes, "The only way for us to stay well in the midst of the many 'worlds' is to stay close to the small, vulnerable child that lives in our hearts and in every other human being. Often we do not know that the Christ child is within us. When we discover him we can truly rejoice."
Jesus would agree. After describing followers who care for those who are hungry, thirsty, unwanted, naked, and imprisoned, he assured us that "the King will answer them, 'Truly, I say to you, as you did it to the least of these my brothers, you did it to me'" (Matthew 25:40).
And to yourself as well.
NOTE: To receive more biblical encouragement throughout your day, follow me on Twitter @JimDenison.
Publication date: January 12, 2023
Photo courtesy: Teraphim
The views expressed in this commentary do not necessarily reflect those of Christian Headlines.
For more from the Denison Forum, please visit www.denisonforum.org.
The Daily Article Podcast is Here!
---
---