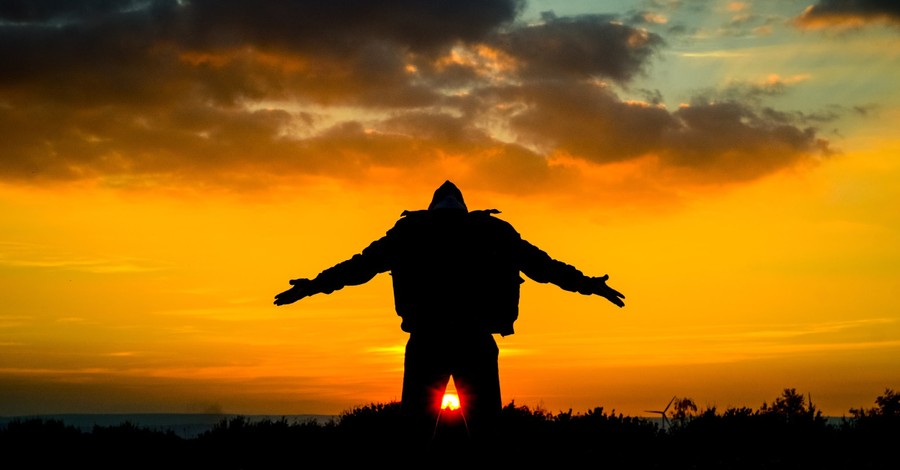 One of the problems with writing a Daily Article of a certain length is that I must sometimes leave out stories I wish I could tell. For example, in my reporting on the Mega Millions lottery yesterday, I had no space to tell you one of the great stories related to Tuesday night's drawing: the founder of Raising Cane's Chicken Fingers purchased fifty thousand Mega Millions tickets at a cost of $100,000. The reason: if any of Todd Graves's tickets had been a winner, he would have split the jackpot among his fifty thousand employees.
I have seen no word yet on whether Graves has purchased more tickets for tomorrow night's $1 billion Mega Millions drawing, but it wouldn't surprise me if he did, and for the same purpose.
His restaurants give more than 25 percent of their profits to the communities where they operate. His company supports more than two thousand educational institutions, organizes massive food drives, and supports hundreds of events that promote an active lifestyle. Raising Cane's is actively involved in more than seventy-five professional organizations and works with more than fifty humane societies.
During the COVID-19 pandemic, Graves temporarily closed only thirty-three of his five hundred restaurants. Rather than laying off employees, his company hired five thousand new crew members and distributed $2 million to its current workers to make up for reduced hours during the crisis. He did not take a salary when sales were down.
At his restaurant in downtown Baton Rouge, Louisiana, employees volunteered to make face masks instead of chicken fingers. As a result, about a thousand masks were donated to a local hospital and another thousand to health care workers.
Why discouragement is especially challenging for Christians
As we noted yesterday, discouraging events are a daily reality in a fallen world. From a major earthquake in the Philippines, to an out-of-control Chinese rocket predicted to crash back to Earth within a few days, to the global monkeypox outbreak, we don't lack reasons for alarm in today's news.
However, as Todd Graves's generosity during the pandemic and these financial hard times illustrates, we can also choose to respond to adversity with redemptive initiative. Christians of all people should be especially positive and gracious since we know that we are the children of God and have the privilege of paying forward the transforming grace we have received.
On the other hand, Christians can especially struggle with discouragement, for two reasons.
One: Because we trust and serve the King of the universe, we can become discouraged when he does not meet our needs as we wish he would. As we discuss often, the existence of evil and suffering is the perennial challenge facing those who believe in an all-knowing, all-powerful, all-loving God.
Two: We can blame God for not keeping promises he never made. For example, his word promises to "supply every need of yours according to his riches in glory in Christ Jesus" (Philippians 4:19), but it does not tell us how he will do this.
We can fall into a transactional religion, assuming that if we do what we think God wants us to do, he will be obligated to do what we want him to do. But he reminds us, "My thoughts are not your thoughts, neither are your ways my ways, declares the Lᴏʀᴅ. For as the heavens are higher than the earth, so are my ways higher than your ways and my thoughts than your thoughts" (Isaiah 55:8-9).
Four practical principles
In yesterday's discussion from Philippians 4, we learned to expect hard times and to seek the joy of Jesus in every circumstance. Today, let's focus on four other practical ways we can respond to discouragement with triumphant faith. (For more biblical help with finding the courage to go on, please see my latest website article: "Jimmy Hoffa is still missing: The power of persistence and privilege of kingdom service.")
One: Name your discouragement and trust it to your Father.
Consider these imperatives: "Do not be anxious about anything, but in everything by prayer and supplication with thanksgiving let your requests be made known to God. And the peace of God, which surpasses all understanding, will guard your hearts and your minds in Christ Jesus" (Philippians 4:6-7, my emphases).
Are you "anxious about anything" today?
Two: Focus your mind on the positive.
Paul continues: "Whatever is true, whatever is honorable, whatever is just, whatever is pure, whatever is lovely, whatever is commendable, if there is any excellence, if there is anything worthy of praise, think about these things" (v. 8). Marcus Aurelius advised, "The happiness of your life depends upon the quality of your thoughts."
How happy will your life be today?
Three: Seek the strength of Christ.
Paul testified, "I have learned in whatever situation I am in to be content" (v. 11). This is because, as he noted, "I can do all things through him who strengthens me" (v. 13). According to psychologist Abraham Maslow, our most basic needs are for air, water, and other physical essentials. The same is true of our souls: "With you is the fountain of life; in your light do we see light" (Psalm 36:9). Spiritual water and air come from the Spirit.
How close are you to your Source today?
Four: Trust the redemptive providence of God.
Near the end of his letter, Paul wrote, "All the saints greet you, especially those of Caesar's household" (Philippians 4:22). The apostle had written earlier, "It has become known throughout the whole imperial guard and to all the rest that my imprisonment is for Christ" (Philippians 1:13).
The "imperial guard" was the special guard of the emperor. It is hard to imagine how Paul the missionary could have gained an audience with them. However, when he became their prisoner, they became his audience. His extended time in Roman imprisonment also (perhaps through the imperial guard) opened doors to "Caesar's household." God redeemed Paul's experience in Rome in ways unique to his experience in Rome.
Where is your "Rome"?
Charles Spurgeon noted, "Blessed are the waves that wash the mariner upon the rock of salvation!"
What "waves" are you encountering today?
Publication date: July 28, 2022
Photo courtesy: Shane Rounce/Unsplash
The views expressed in this commentary do not necessarily reflect those of Christian Headlines.
For more from the Denison Forum, please visit www.denisonforum.org.
The Daily Article Podcast is Here!
---
---