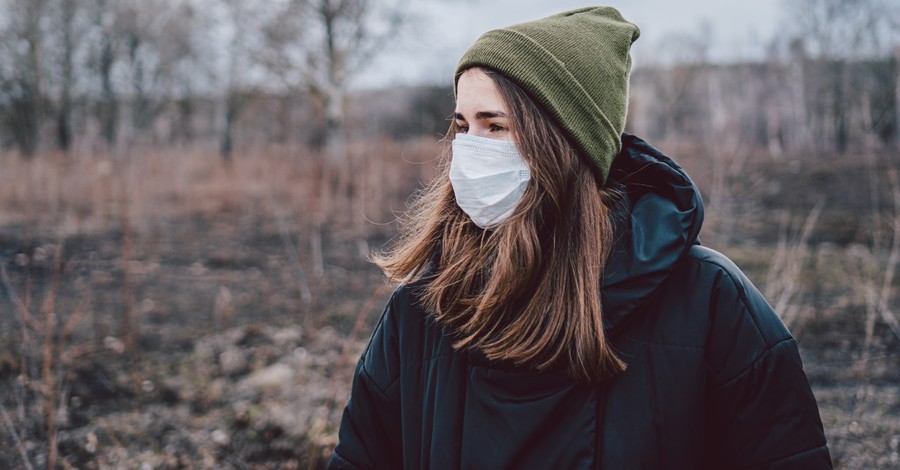 According to The New York Times, some teens are choosing to keep their masks on, even after pandemic mandates end. The reason isn't because they fear Covid. It's due to anxiety.
"The mask has offered teens a way to hide some of their anxiety symptoms and emotions from others, and wearing it has also made many of them feel 'normal' and 'like everybody else,'" writes Emily Sohn.
The last two plus years have been tough on teenagers. Rates of Anxiety and suicidal thinking are both high post-pandemic, as is social media use.
One psychologist described the "imaginary audience" with which many teens constantly deal: an invisible jury of peers scrutinizing their every decision. Only, in the age of social media, the audience isn't so "imaginary."
Masks, by contrast, provide a degree of relief via anonymity. Even if teens feel the need to hide their faces, they were made for face-to-face interaction. The lack of it—whether from isolation or screens—is no way forward.
We have to help students steward technology and their anxieties. A big part of that will mean investing in relationships that are out of the spotlight.
Publication date: April 22, 2022
Photo courtesy: ©Getty Images/Yelizaveta Tomashevska
The views expressed in this commentary do not necessarily reflect those of Christian Headlines.
---
BreakPoint is a program of the Colson Center for Christian Worldview. BreakPoint commentaries offer incisive content people can't find anywhere else; content that cuts through the fog of relativism and the news cycle with truth and compassion. Founded by Chuck Colson (1931 – 2012) in 1991 as a daily radio broadcast, BreakPoint provides a Christian perspective on today's news and trends. Today, you can get it in written and a variety of audio formats: on the web, the radio, or your favorite podcast app on the go.
John Stonestreet is President of the Colson Center for Christian Worldview, and radio host of BreakPoint, a daily national radio program providing thought-provoking commentaries on current events and life issues from a biblical worldview. John holds degrees from Trinity Evangelical Divinity School (IL) and Bryan College (TN), and is the co-author of Making Sense of Your World: A Biblical Worldview.
---
---