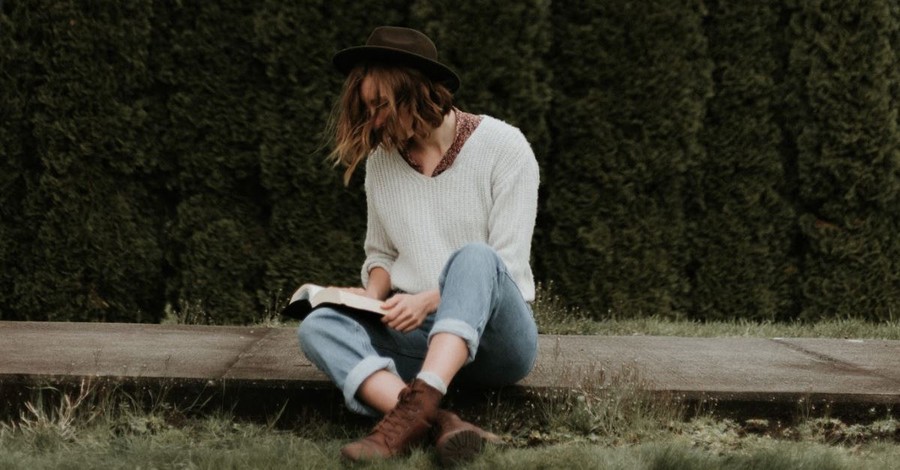 Every day on BreakPoint, our goal is to equip believers to live out their faith in the public square with clarity, confidence, and courage. It's the same mission Chuck was on when he launched this commentary decades ago.
And in the past few years, we've all watched the culture change at warp speed. Christians are confronted with questions everywhere – from media, from skeptics, from friends and neighbors, even from our own children and grandchildren… Too many Christians have no idea what to think, much less know what to say.
Here's the good news: Good answers exist.  But, they can be hard to find. Not anymore.
Starting today, the Colson Center is launching a brand-new series of short videos that answer the toughest questions Christians face. It's called "What Would You Say." Think short, understandable, trustworthy, useable, and shareable answers.
For example, when an abortion supporter says, "a fetus doesn't have a right to a mom's body," well, what would you say? These videos will equip you to answer questions like that with clarity and confidence. Here's a clip from a video that answers one of the most common things we hear in our culture today: "Doesn't Love Make a Family?"
Here's Katy Faust:
"When someone says, 'love makes a family," what they typically mean is that when it comes to marriage or parenting, things like gender, marital status, and biological connections are less important than simply being loved.
It's a nice sentiment. After all, many of our closest and most important relationships are with people we aren't related to. But is it true about families?
Sociologists have been studying family structure for decades. They overwhelmingly agree that by far the best situation for children is being raised in a home with their married mother and father.
That means three things: Gender matters, biology matters, and marriage matters.
First, Gender matters. So different are the ways that men and women interact with children, that many sociologists say there's no such thing as parenting. There are only mothering and fathering.
From the way they communicate, to the way they play, to how they discipline, men and women offer distinct and complementary benefits to children.
There are heroic single parents out there. They face major challenges because the other parent is gone. When one parent is missing, the father for example, children fall into almost-predictable negative patterns.
Fathering encourages independence, mothering encourages emotional security. Men don't mother. Women don't father. Kids need both."
Okay, that's just a quick sample. Katy Faust goes on to make three key points, and each on is backed up with facts.  In this video, like in each and every "What Would You Say?" video, you'll be given a memorable way to answer the question. In this case, "Does love make a family?"
"Let's not let a slogan get in the way of what's really best for kids," Katy says. "When it comes to what's best for children," love matters, "but that's not all that matters."
Gender matters. Biology matters. Marriage matters.
We've been working on these videos for a long time, and I am so excited to see them launch. Check them out at whatwouldyousay.org. Our first three videos are live right now: the one you just heard, "Does Love Make a Family?", plus "Is Sex Assigned at Birth?", and "Does Life Begin at Conception?"  We'll be releasing new videos each and every week.
You can subscribe right there on the What Would You Say website, for free, and we'll notify you each time a new video is posted.
The questions are coming. What would you say? Learn more and sign up at whatwouldyousay.org.
---
BreakPoint is a program of the Colson Center for Christian Worldview. BreakPoint commentaries offer incisive content people can't find anywhere else; content that cuts through the fog of relativism and the news cycle with truth and compassion. Founded by Chuck Colson (1931 – 2012) in 1991 as a daily radio broadcast, BreakPoint provides a Christian perspective on today's news and trends. Today, you can get it in written and a variety of audio formats: on the web, the radio, or your favorite podcast app on the go.
John Stonestreet is President of the Colson Center for Christian Worldview, and radio host of BreakPoint, a daily national radio program providing thought-provoking commentaries on current events and life issues from a biblical worldview. John holds degrees from Trinity Evangelical Divinity School (IL) and Bryan College (TN), and is the co-author of Making Sense of Your World: A Biblical Worldview.
Publication date: September 3, 2019
Photo courtesy: Priscilla du Preez/Unsplash
---
---