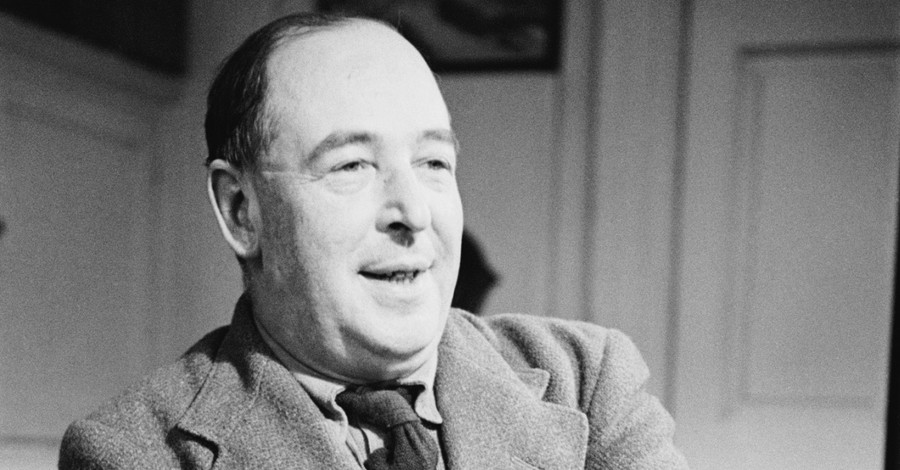 For years now, my friend Max McLean has brought incredible stories to life on stage through his organization, Fellowship for Performing Arts. Even better, he's been doing this in the heart of the arts world, New York City.
Just a few weeks ago, my wife and I were able to see Lewis's The Great Divorce brought to life on stage in a compelling presentation, and one of the first performances since the Covid lockdowns.
And, during Covid, Max and the Fellowship for Performing Arts took one of their most popular performances, The Most Reluctant Convert, and turned it into a movie. It hits theaters across the country today.
My colleague Shane Morris recently interviewed Max McLean about this film and Lewis's redemption story on the Upstream podcast. Listen to how Max McLean describes the remarkable conversion of one of Christianity's most ardent and talented defenders, C.S. Lewis.
We, as Christians, particularly on the evangelical side, we're pretty impatient about things. Lewis's journey as a hard-boiled atheist to the pursuit of God is very dramatic.
His journey didn't start until after the War, probably when he met Owen Barfield and they had those arguments. These were had at some point during The Great War, and Lewis called it a "war with Barfield," I think. Those conversations probably didn't start until Lewis was 21 years old. So, there's a ten-year journey of moving towards Christianity for Lewis.
Lewis said what he found was horrifying; it was just abysmal. He really recognized his utter sinfulness, and then ultimately he could understand that he believed in God. His conversion was not this sort of "god of the philosophers" moment. It was "the God who demands."
Lewis lived in that world for a while. He couldn't understand the importance of Jesus. So, when he finally comes to Christ (and I think the film does a nice job with Lewis's walk and his conversation with Tolkien, which is key to the film and key to Lewis's story) and then from there, we have this extraordinary church scene, which he talks about in his letters, that he took a short walk to church. He says that walk marked the end of one journey, and the beginning of another.
You know, I'm not a Hebrew scholar, but I understand the word Israel means "struggle with God." When Jacob wrestles with God, I think that's the norm of the real Christian life. We have to wrestle with our desires, our sin nature, because the last thing we really want to do is follow God. We want to follow ourselves; God wouldn't let him off the hook. And I anticipate that this film is going to awaken a lot of that struggle in many, many people.
That story, the story of C.S. Lewis's struggle leading to reliance in Jesus, is now in theatres across America. It releases today. Go to cslewismovie.com for theatres and showtimes.
Publication date: November 3, 2021
Photo courtesy: ©Getty Images/John Chillingworth/Stringer
The views expressed in this commentary do not necessarily reflect those of Christian Headlines.
---
BreakPoint is a program of the Colson Center for Christian Worldview. BreakPoint commentaries offer incisive content people can't find anywhere else; content that cuts through the fog of relativism and the news cycle with truth and compassion. Founded by Chuck Colson (1931 – 2012) in 1991 as a daily radio broadcast, BreakPoint provides a Christian perspective on today's news and trends. Today, you can get it in written and a variety of audio formats: on the web, the radio, or your favorite podcast app on the go.
John Stonestreet is President of the Colson Center for Christian Worldview, and radio host of BreakPoint, a daily national radio program providing thought-provoking commentaries on current events and life issues from a biblical worldview. John holds degrees from Trinity Evangelical Divinity School (IL) and Bryan College (TN), and is the co-author of Making Sense of Your World: A Biblical Worldview.
---
---