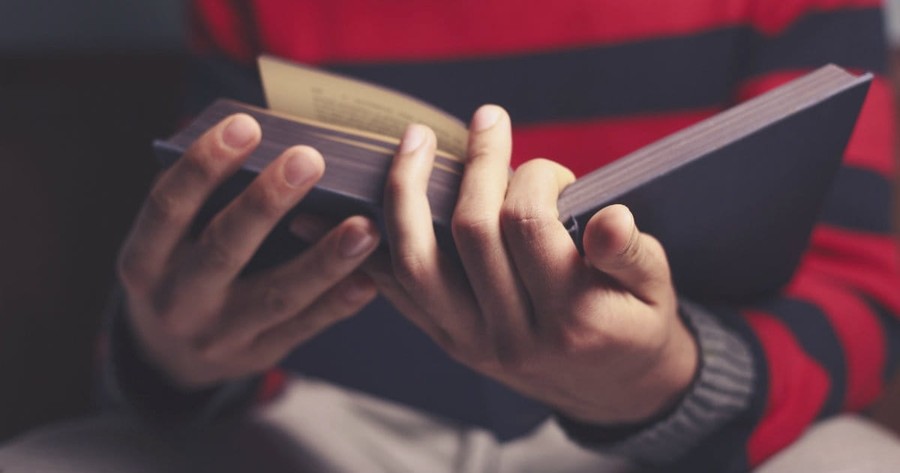 In the historical dockyards at Chatham in England is the largest collection of Royal National lifeboats in the U.K.. On many of the lifeboats, printed numbers show how many times the boat has launched, and how many lives it saved. It's a haunting presentation of how life can sometimes hang on a precipice, and what it takes to rescue souls lost at sea.
The dockyard is also an interesting analogy for the Church in this cultural moment. Sometimes churches seem more like a museum of saints, a place where salvation is remembered. Here, redemption is often described in the past tense, focused on what God has saved us from. Or, like the dockyard at Chatham, we mark our success by souls saved, with little reference to what happens next for those whose life is in Christ, much less their families, communities, or societies.
This presentation of the Church isn't inaccurate, but it is inadequate. Our salvation isn't only about being saved from sin and hell, but also about being saved to eternal and abundant life and for a redemptive purpose. Once Christians experience the life-changing impact of the Gospel, God's restorative work alters every aspect of their lives. This is more than being saved from Hell, and it's even more than being saved to eternal life.
The famous pastor John Newton embodied this. When he famously wrote, "I once was lost but now am found, was blind but now I see," he revealed that he was not only redeemed from the incredible evil he perpetuated as a slave trader but that he was now given new vision, new direction, and new life. Newton inspired William Wilberforce, the great abolitionist, in the same way.
For over four decades, Wilberforce fought against the horrible and inhumane practice of slavery, and also for what he called the "reformation of manners." He didn't see success immediately, especially on slavery. In fact, he was three days from dying when he heard that the Slavery Abolition Act was passed. But, in embracing the scope of God's redemptive work in Christ for the world, his personal redemption didn't stay private, he became a public force for good.
Each year, the Colson Center gathers with Christians from across the country for an event named in Wilberforce's honor. The Wilberforce Weekend will be held in Orlando, Florida, May 13-15. This year's conference will explore, from a variety of angles, the scale and scope of God's redemptive work in Jesus Christ. Our goal will be to see all of life as redeemed by Christ.
Together, we'll explore how Christ is best understood, not just as our personal Savior (though He is), but also as the center of reality. This means recognizing the essential links between who Christ is and creation, redemption, the kingdom of God, and all of history.
We'll also dive deeply into the fullness of the redemptive vision Christ gives His people, as individuals, families, churches, and nations. We'll look closely at what we're saved from, not just Hell but death and fear of death, from bitterness and anger, and from confusion about who we are, all of which are incredibly relevant for the challenges of this cultural moment.
We'll also look at what we're saved to…truth, identity and meaning, and life, and also the vital needs of this cultural moment. And, we'll look closely at what we are saved for: wisdom, mission, reconciliation, and purpose. Along the way, we'll talk about what happens when redemption shapes a distinctly Christian approach to life, society, education, sport, hardship and conflict, film, and other aspects of culture.
We'll hear from Jim Daly, Os Guinness, Ryan Bomberger, Nancy Guthrie, Max McLean, Rachel Gilson, Larry Taylor, Monique Duson, Morris Michalski—and many more!
The Wilberforce Weekend features compelling talks, panel discussions, and live podcast recordings, and a special screening of The Most Reluctant Convert, a remarkable film about the redemption of C.S. Lewis.
For more information, visit www.wilberforceweekend.org
Publication date: February 22, 2022
Photo courtesy: Unsplash
The views expressed in this commentary do not necessarily reflect those of Christian Headlines.
---
BreakPoint is a program of the Colson Center for Christian Worldview. BreakPoint commentaries offer incisive content people can't find anywhere else; content that cuts through the fog of relativism and the news cycle with truth and compassion. Founded by Chuck Colson (1931 – 2012) in 1991 as a daily radio broadcast, BreakPoint provides a Christian perspective on today's news and trends. Today, you can get it in written and a variety of audio formats: on the web, the radio, or your favorite podcast app on the go.
John Stonestreet is President of the Colson Center for Christian Worldview, and radio host of BreakPoint, a daily national radio program providing thought-provoking commentaries on current events and life issues from a biblical worldview. John holds degrees from Trinity Evangelical Divinity School (IL) and Bryan College (TN), and is the co-author of Making Sense of Your World: A Biblical Worldview.
---
---