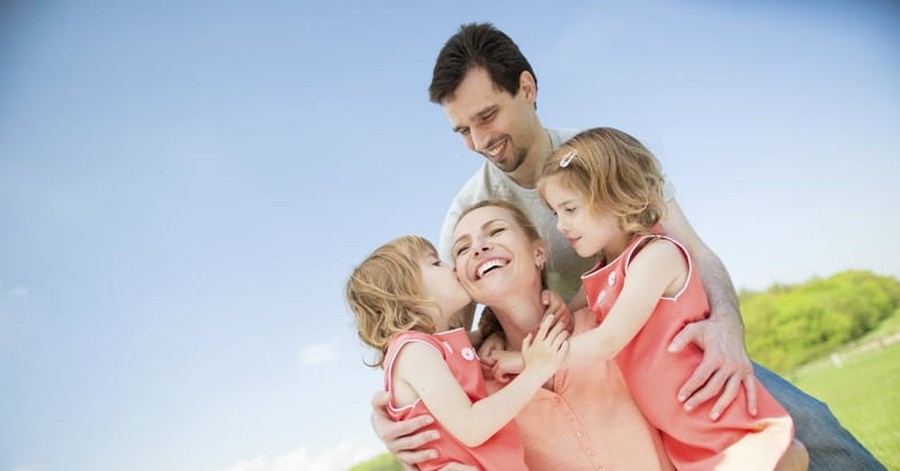 ---

"Equality" is one of the watchwords of our time. It's invoked in nearly every political, ethical, and increasingly, social discussion. And lately, it's gone completely off the rails.
Once upon a time, "equality" was the rallying cry of patriots and abolitionists—the good and true belief that "all men are created equal" in the sight of God, are equal in dignity and deserve equal rights before the law. But today, "equality" means something very different: It means sameness.
Professors Adam Swift of the University of Warwick and Harry Brighouse of the University of Wisconsin, Madison, think they've found the root source of inequality in society: the family.
Now I'd agree with them if what they meant was that all kids ought to enjoy these benefits. But their strategy is upside down: "If the family is this source of unfairness in society," says Swift, "then it looks plausible to think that if we abolished the family there would be a more level playing field."
As humorist Dave Barry might say, "I'm not making this up."
Now happily, Swift and Brighouse recognize that abolishing the family altogether would be going overboard. So their alternative is to hobble intact families—especially those with means—by prohibiting private school, inheritance, summer camp, and other "purely economic means" of conferring advantage on children.
Oh, and since bedtime stories also give kids a leg-up in life, they think you should "occasionally" feel bad about reading to your kids, too.
While most sane people would look at healthy families and think, "every kid should live like this," these philosophers say, "no kid should live like this."
The goal, says Screwtape, is the "elimination of every kind of human excellence—moral, cultural, social, or intellectual."
You'd expect this thinking from an undersecretary of Hell, but not from tenured scholars! Our response to the God-orchestrated advantages that loving, intact families give their kids should be to rebuild a family-centered culture, and that's what the church has done throughout history: proposed the good of family to the world, helped restore lives broken by broken homes, and encouraged families to open their homes to orphans and others in need.
While I pray lawmakers never take the terrible ideas of these academics seriously, I pray that Christians do take seriously their mission to, as Chuck Colson once described, "turn the world rightside-up." And upside-down definitions of "equality" would be a great place to start.
BreakPoint is a Christian worldview ministry that seeks to build and resource a movement of Christians committed to living and defending Christian worldview in all areas of life. Begun by Chuck Colson in 1991 as a daily radio broadcast, BreakPoint provides a Christian perspective on today's news and trends via radio, interactive media, and print. Today BreakPoint commentaries, co-hosted by Eric Metaxas and John Stonestreet, air daily on more than 1,200 outlets with an estimated weekly listening audience of eight million people. Feel free to contact us at BreakPoint.org where you can read and search answers to common questions.
John Stonestreet, the host of The Point, a daily national radio program, provides thought-provoking commentaries on current events and life issues from a biblical worldview. John holds degrees from Trinity Evangelical Divinity School (IL) and Bryan College (TN), and is the co-author of Making Sense of Your World: A Biblical Worldview.
Publication date: May 20, 2015