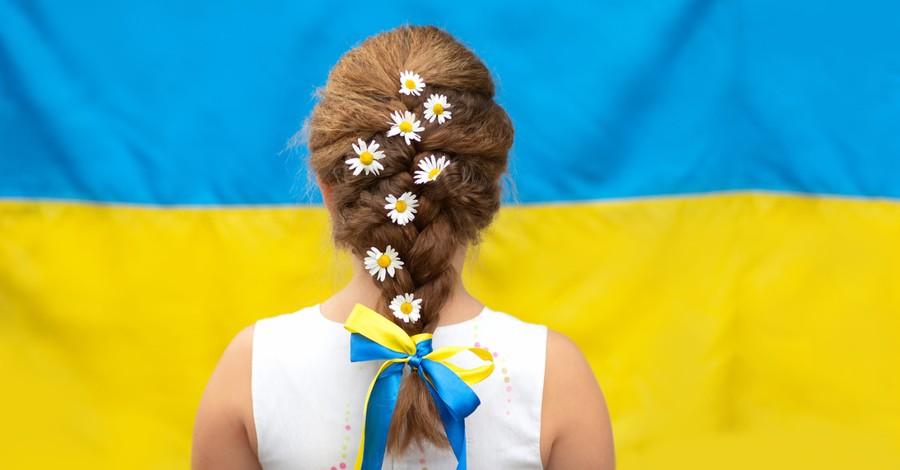 In his book Life With a Capital L, author Matt Heard (also a speakers at this year's Wilberforce Weekend) describes a famous oil painting by Russian artist Nikolai Yaroshenko.
"Five diverse prisoners—a soldier, a worker, a peasant, a mother and a child—are huddled together, peering through the barred window of a halted prison railcar. The child reaches through the steel bars, feeding pigeons on the railway platform. Even in the midst of an awful predicament, the five prisoners were making a choice to engage with something. With what?"
"Yaroshenko's title gave me the clue, There Is Life Everywhere."
Given the devastation mounting in Ukraine, that's a profound meditation. As I write this, casualties are mounting, and the Russian military is increasingly targeting civilian infrastructure, including a maternity ward in Mariupol. The resulting images—pregnant mothers and newborn infants being pulled out of the wreckage, shell-shocked faces covered in blood, thousands crammed into bus stations and bomb shelters and fleeing across Poland's border—remind us that life after Eden can be brutal, evil, and full of horror.
Ironically, thousands of refugees are now streaming towards Nikolai Yaroshekno's own hometown of Poltava, once a city of the Russian Empire but now part of central Ukraine.
When the scale of a crisis is this large, the dominant feeling for those watching is helplessness. If the actions of entire nations haven't been enough to stop Putin, what can ordinary people do? Like Yaroshenko's prisoners, we are trapped here in this broken world, forced to deal with life's fundamental brokenness and the stark reality of human evil.
Yaroshenko's answer takes the form of a kid's grubby hand holding crumbs out for pigeons, a mom pointing her child to a simple wonder, and others taking it all in while facing a grim future. Evil may be everywhere … but so is life. So is goodness. So is beauty.
Everything might be broken, but the goodness of our Creator's handiwork shines through the darkness. In fact, in a very real sense, that we recognize the darkness as darkness, and evil as evil, presupposes the existence of light and goodness. And even in the midst of the darkness and evil in Ukraine right now, there is light. There is goodness. There is beauty.
Take brand new baby Mia, born in a Kyiv bomb shelter as explosions rocked the surrounding neighborhoods. Or the nearly 4,000 marriages, some officiated in a mixture of bridal wear and fatigues, performed as Russian troops bore down on the city.
For Christians, the context for the existence of evil is not just the good creation which precedes it. It is the redemption that will overcome evil. Anchored in His victory over death, Jesus offers abundant, overflowing life, not just in the distant future, but now. "The thief comes only to steal and kill and destroy," Jesus announced: "I came that they may have life and have it abundantly."
This is no prosperity gospel. Nor is it some detached, pietistic hope of heaven. In Christ, there is life which both secures our eternal destiny and endows our earthly existence with meaning, love, and identity.
C.S. Lewis articulated this brilliantly in his 1948 essay On Living in An Atomic Age. As the world first faced the possibility of nuclear destruction, Lewis offered an eternal context:
"Those who care for something else more than civilization are the only people by whom civilization is at all likely to be preserved. Those who want Heaven most have served Earth best. Those who love man less than God do most for man."
So, Lewis argued, should the atomic bomb ever drop, it ought to find us doing "sensible and human" things: praying, working, listening to music, laughing, and talking with friends. This is no naive or lighthearted invitation to shirk responsibility. It's an invitation to celebrate good things, even when by every worldly standard, the only realistic response is despair.
Even now, there are Christians in Ukraine living this out: packing churches and singing hymns in a metro station. Volunteers who hosted "Night to Shine" events with the Tim Tebow foundation are now evacuating special needs families with their own trucks and gas. Indeed, there is life everywhere. In Christ, there is Life, abundant life, even in the darkest moments.
"Blessed is the man who remains steadfast under trial," James wrote, "for when he has stood the test he will receive the crown of life, which God has promised to those who love him." These words describe the joy and courage Christians have embodied for millennia, from the earliest martyrs to the Chibok schoolgirls. At the end of the day, there is Life everywhere.
Publication date: March 18, 2022
Photo courtesy: ©Getty Images/Anna Koberska
The views expressed in this commentary do not necessarily reflect those of Christian Headlines.
---
BreakPoint is a program of the Colson Center for Christian Worldview. BreakPoint commentaries offer incisive content people can't find anywhere else; content that cuts through the fog of relativism and the news cycle with truth and compassion. Founded by Chuck Colson (1931 – 2012) in 1991 as a daily radio broadcast, BreakPoint provides a Christian perspective on today's news and trends. Today, you can get it in written and a variety of audio formats: on the web, the radio, or your favorite podcast app on the go.
John Stonestreet is President of the Colson Center for Christian Worldview, and radio host of BreakPoint, a daily national radio program providing thought-provoking commentaries on current events and life issues from a biblical worldview. John holds degrees from Trinity Evangelical Divinity School (IL) and Bryan College (TN), and is the co-author of Making Sense of Your World: A Biblical Worldview.
---
---