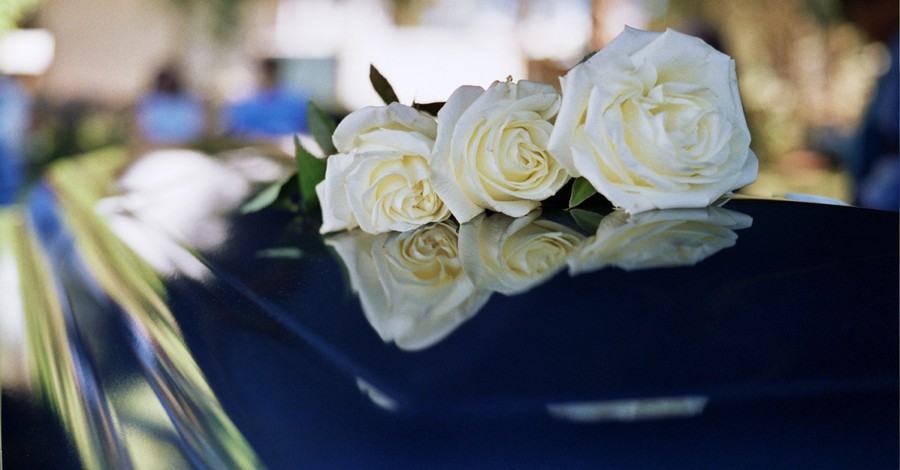 Back in 2016, my then BreakPoint colleague Eric Metaxas did something we don't typically do on this commentary.
"We don't usually wish people a "Happy Birthday!" on the air, but I'm going to make an exception in this case. On August 7, one of the most inspiring and just downright likable people in American sports turned 60, Ernie Johnson of TNT.
If you are unfamiliar with Johnson's work and his story, let me fill you in. Most people who have heard of Johnson know him through his work both as an announcer and a studio host.
Between 1993 and 1996, Johnson, alongside his father, Ernie Johnson, Sr., was the TV announcer for the Atlanta Braves. In addition to his play-by-play work for the Braves, Johnson has also announced Major League playoff games, college and professional football, and PGA golf events, among many other things.
But he's best known for his work in covering the NBA. He's the host of TNT's "Inside the NBA," which has won nine Emmy awards. Johnson and the show's regulars—Shaquille O'Neal, Kenny Smith, and Charles Barkley—good-natured trade insults and basketball insights.
But what makes the show work is Johnson. His gentle management of hugely outsized personalities keeps the show from descending into chaos while keeping the fun quotient high. But it's more than astute people skills that make Johnson so special. As Charles Barkley said in a 2015 ESPN profile of Johnson, he has "uncommon courage and a pure heart."
As a big basketball fan myself, I have long enjoyed the on-air chemistry and in-depth analysis of Inside the NBA. And, I agree that the show would not be what it is without Ernie Johnson.
In 2015, because of a special edition of the ESPN Documentary series E:60, the world began to learn that Johnson was even more impressive as a dad than he was in the studio. Eric described it this way:
Johnson and his wife, Cheryl, have four adopted children: Michael, who was born in Romania; Carmen, born in Paraguay; and Ashley and Allison, whom they adopted out of foster care.
This commitment to adoption sets the Johnsons apart all by itself, but the story doesn't end there. Michael, 25, was born with a "progressive form of muscular dystrophy" and has been dependent on a ventilator for the past five years.
Earlier this fall, Ernie Johnson talked about his son Michael in an inspirational speech to the Alabama football team. "For Michael to move any part of his body takes maximal effort," said Johnson. That maximal effort was why the basketball coach at Michael's high school wanted him to be a part of the team as, he said, the "five-foot-tall impact player with no vertical leap."
He also wanted Michael to teach his team what it means to have a heart for others. It worked. In fact, by the time Michael was a senior, he had the entire high school saying "I love you" in sign language and, by wiggling a finger, "love you too."
The impact that Ernie Johnson and his son Michael have had on those around was evident recently when, on an episode of Inside the NBA, it was announced that Michael Johnson had passed away at age 33. Shaquille O'Neal, Charles Barkley, and Kenny Smith spoke, through tears, about the honor of sharing the broadcast platform with Ernie Johnson, and the honor of knowing his son, Michael.
Back in 2006, Johnson announced on-air that he was battling non-Hodgkin's Lymphoma. After thanking his doctors, he described how he would get through it: "[my family continues], as we always have, in both good times and bad, to place our faith in Jesus Christ, and to trust God ... period."
Please join me in praying that this same faith will encourage and uplift Ernie Johnson, his wife, and their other children at this time; that they will know in time the peace only God gives, which surpasses our understanding. And that, in faith, they will rest in the confidence that they will see Michael again in the new heaven and new earth. And when they do see Michael in his new body, he will have a vertical leap.
Publication date: November 18, 2021
Photo courtesy: ©Getty Images/Kayla James
Eric Metaxas is the author of the brand-new Fish Out of Water: A Search for the Meaning of Life (Salem Books). Learn more about the book here. Eric Metaxas is a New York Times #1 bestselling author. He is the host of the Eric Metaxas Radio Show, a nationally syndicated radio program heard in more than 120 cities around the U.S. Learn more at www.ericmetaxas.com.
The views expressed in this commentary do not necessarily reflect those of Christian Headlines.
---
BreakPoint is a program of the Colson Center for Christian Worldview. BreakPoint commentaries offer incisive content people can't find anywhere else; content that cuts through the fog of relativism and the news cycle with truth and compassion. Founded by Chuck Colson (1931 – 2012) in 1991 as a daily radio broadcast, BreakPoint provides a Christian perspective on today's news and trends. Today, you can get it in written and a variety of audio formats: on the web, the radio, or your favorite podcast app on the go.
John Stonestreet is President of the Colson Center for Christian Worldview, and radio host of BreakPoint, a daily national radio program providing thought-provoking commentaries on current events and life issues from a biblical worldview. John holds degrees from Trinity Evangelical Divinity School (IL) and Bryan College (TN), and is the co-author of Making Sense of Your World: A Biblical Worldview.
---
---