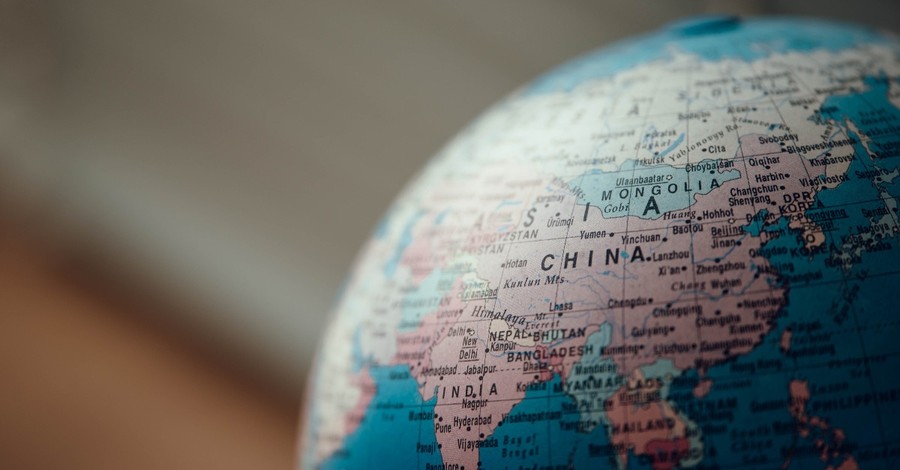 You may have noticed that over the last couple of years, China has become a more frequent topic in the news and on BreakPoint commentaries. The reason is simple: its increasingly horrible treatment of Christians and other religious minorities.
While other countries rank higher on Open Doors' recently released "World Watch List," China's economic might, global clout, and sheer population size makes its contempt for religious freedom and treatment of religious minorities an enormous concern. In fact, the news from there in this regard is virtually all bad these days, and only getting worse.
In light of the devolving conditions for our brothers and sisters in Christ in China, this year's Wilberforce Award winner is particularly fitting.
Pastor Bob Fu is founder and president of ChinaAid, a Christian "human rights organization committed to promoting religious freedom and the rule of law in China." It does so by exposing the systematic persecution, harassment, torture, and imprisonment of Chinese Christians and human rights lawyers in China.
ChinaAid also "financially supports Chinese Christians and their families who have experienced persecution by the Chinese government," and "provides leadership and rule of law training for Christians and church leaders in China to defend their rights."
Now, if the biblical phrase "for such a time as this" comes to your mind too, it should.
Bob Fu never intended this would be his life. Born in Shandong Province to a disabled father and beggar mother, he enrolled in university, fully intending to join the Communist Party and become a government official.
God, however, had other plans. An American professor gave him a biography of a Chinese intellectual who converted to Christianity. As Fu told the Wall Street Journal, "that book changed my life."
After graduation, Fu taught English at a Communist Party School in Beijing while he and his wife, Heidi, became active in the house church movement. They even established a Bible school, which used chairs he borrowed from the Communist Party's school.
The Communist Party didn't quite share Fu's sense of irony. He and his wife were jailed.
About a year after their release from jail, Heidi became pregnant. It was their second child. Because the "One-Child Policy" was still being vigorously enforced in China, they emigrated to Hong Kong which, at the time, was still under British rule. Fu was granted political asylum by the Clinton Administration in 1997.
Just as the persecution of the Church has, at times throughout history, led to the unintended spreading of the Gospel, Pastor Fu's forced emigration has only increased his impact. From his base of operations in west Texas, he operates what the Wall Street Journal has called "the most influential network of human-rights activists, underground Christians and freedom fighters in China."
Some of what Fu and China Aid have accomplished is the stuff of movies: In 2009, Fu and his allies in China helped smuggle the wife and children of Christian human rights lawyer Gao Zhisheng, whom Amnesty International has called "the bravest lawyer in China," out of the country.
More recently, Fu worked closely with another human rights lawyer, Chen Guangcheng, a.k.a., "the barefoot lawyer," whose harrowing escape from China was the topic of a BreakPoint commentary a few years ago.
All of this has earned Fu a fitting nickname: "the Pastor of China's underground railroad."
For all these reasons and more, the Colson Center for Christian Worldview is pleased to announce that the 2020 William Wilberforce Award will be given to Pastor Bob Fu, a man who truly lives out his faith without fear—in truth and in love.
Join us this May 14-17, just across the river from Washington, D. C., for this year's Wilberforce Weekend. We'll honor Dr. Bob Fu and hear from other Christian thought leaders like Os Guinness, Lee Strobel, Andy Crouch, Obianuju Ekeocha, Max McLean, and more.
Publication date: January 31, 2020
Photo courtesy: Chuttersnap/Unsplash
The views expressed in this commentary do not necessarily reflect those of Christian Headlines.
---
BreakPoint is a program of the Colson Center for Christian Worldview. BreakPoint commentaries offer incisive content people can't find anywhere else; content that cuts through the fog of relativism and the news cycle with truth and compassion. Founded by Chuck Colson (1931 – 2012) in 1991 as a daily radio broadcast, BreakPoint provides a Christian perspective on today's news and trends. Today, you can get it in written and a variety of audio formats: on the web, the radio, or your favorite podcast app on the go.
John Stonestreet is President of the Colson Center for Christian Worldview, and radio host of BreakPoint, a daily national radio program providing thought-provoking commentaries on current events and life issues from a biblical worldview. John holds degrees from Trinity Evangelical Divinity School (IL) and Bryan College (TN), and is the co-author of Making Sense of Your World: A Biblical Worldview.
---
---