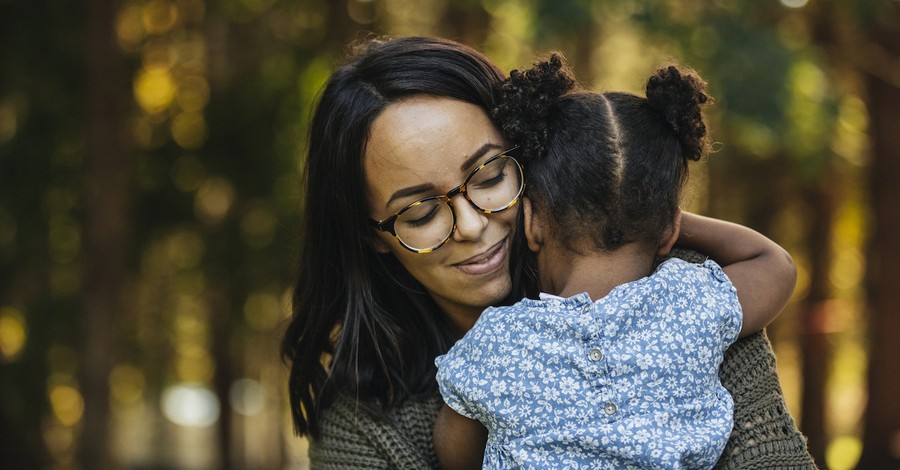 Last fall, cultural observer and former BuzzFeed writer Anne Helen Petersen published an e-book about the difficulties of motherhood during the pandemic. Based on interviews with 1,000 women, her conclusions were telegraphed in the title: The Moms Are Not Alright. I think most parents would agree that parenting during a pandemic is, well, not ideal.
However, according to scholars Brad Wilcox and Wendy Wang in a recent article in The Atlantic, married mothers fared quite well during the pandemic, including indicating a greater degree of happiness than their single counterparts. Summarizing the 2022 American Family Survey, a poll of 3,000 respondents, Wilcox and Wang report that "affluent married mothers had a striking 30-percentage-point advantage in their reports of being somewhat or completely satisfied with their life, compared with poor single moms."
The difference cannot be explained, as many claim, only as a difference in class. While mothers with more money can benefit from the reduced stress extra wealth brings and can afford services that make life with children easier, Wilcox and Wang think that marriage is what makes the most difference. In fact, middle-class and upper-class mothers tend to have another parent in the home at a whopping 81 and 95% respectively, compared to 55 percent of mothers living in poverty.
Wilcox, in particular, hopes to expose the common narrative that marriage and family is bad for women. As he has indicated previously, women who are married with children and participating in a faith community tend to be happier than other women. This group of women is frequently conservative, although not always. These findings counter the "divorce is better" narratives so often advanced in academic and media circles, not to mention progressive mommy bloggers and self-help gurus online.
Another myth, one trumpeted recently in a Bloomberg article, is that childless, unmarried women are wealthier. According to Wilcox, this is also false. He points to the American Community Survey as one source that suggests "the richest group of women in America are those women who are married with kids."
A final myth to be considered is that a woman must put her life on hold once she has children. As sociologist Mark Regnerus has shown, couples are increasingly putting off marriage and childbearing to first build wealth and see themselves as having "made it." As a married twenty-something finishing aesthetician school said a couple years ago in The New York Times, "I still don't think I have everything I want to set myself up for success … I want to have a house and a career first." Viewing marriage and parenthood as capstone experiences rather than inherent to adulthood fails to take into account that fertility rates begin dropping for women around their late twenties.
Of course, a woman's employment trajectory changes when she has children. As one of my colleagues put it, the straight trajectory men often have in their career aspirations is far wavier for her. Yet, she's among the many women, whose stories we rarely hear, who've found the wavy trajectory more than worth it in light of the experience of motherhood.
For example, one woman who was interviewed by Regnerus recognized that marriage came with sacrifice which, unsurprisingly, was what her parents assumed as young newlyweds a generation before: "When I think about my family and parents, they didn't have [much] money or [own] a home." And, an interviewee of Wilcox and Wang noted that though she and her husband had sacrificed meals out, time with friends, and sleep, "Seeing my sons happy gives me so much joy, especially knowing that I play such an important role in their lives." The sacrifices of marriage and family, in other words, are real, but the passing pleasures of an extended adolescence are nothing compared to the enduring meaning found in the relationships we're quite literally designed to enjoy.
Beneath these radically different visions about women, marriage, and children are radically different visions about life and the world. Theologian, author, and upcoming Colson Center National Conference speaker Justin Bailey described the difference in terms of a thick version of authenticity versus a "thin" one. A thick version of authenticity has a "moral horizon" which "tak[es] seriously the nature of the world and our place in it." In this vision, our desires and understanding of happiness must take account of the kind of world we live in and the kind of creatures we are, rather than what constructs our realities and identities.
Rather than squelch our desires, this vision of life ensures them. Because the Creator is also loving, He can properly prune and order our desires, so that we desire what is best. Or, as the Psalmist says, "Delight[ing] yourself in the LORD, he will give the desires of your heart."
Research continues to show this, again and again, even for married mothers.
For more resources to live like a Christian in this cultural moment, go to colsoncenter.org.
Publication date: January 10, 2023
Photo courtesy: ©GettyImages/The Good Brigade
The views expressed in this commentary do not necessarily reflect those of Christian Headlines.
---
BreakPoint is a program of the Colson Center for Christian Worldview. BreakPoint commentaries offer incisive content people can't find anywhere else; content that cuts through the fog of relativism and the news cycle with truth and compassion. Founded by Chuck Colson (1931 – 2012) in 1991 as a daily radio broadcast, BreakPoint provides a Christian perspective on today's news and trends. Today, you can get it in written and a variety of audio formats: on the web, the radio, or your favorite podcast app on the go.
John Stonestreet is President of the Colson Center for Christian Worldview, and radio host of BreakPoint, a daily national radio program providing thought-provoking commentaries on current events and life issues from a biblical worldview. John holds degrees from Trinity Evangelical Divinity School (IL) and Bryan College (TN), and is the co-author of Making Sense of Your World: A Biblical Worldview.
---
---