Bob DeMoss
| ChristianHeadlines.com Columnist
| Monday, August 9, 2021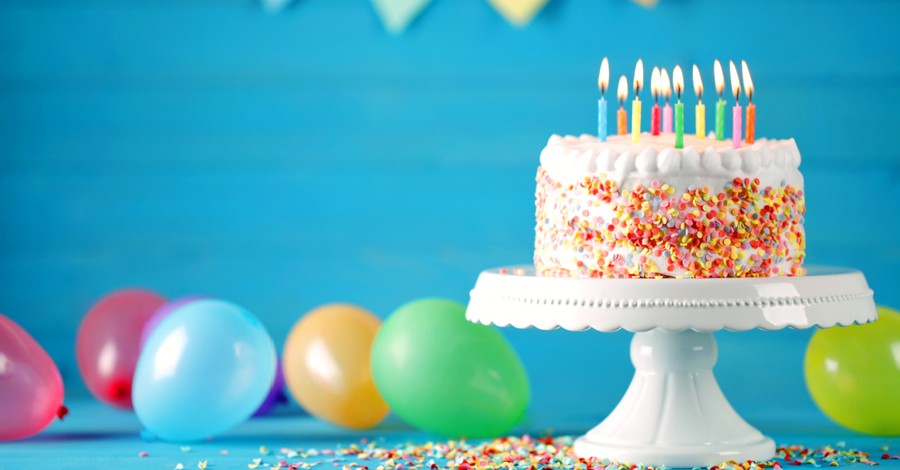 Question: What breaking news story happened over the weekend that Fox News reported on, but ABC, CBS, CNN, and NBC have ignored? Answer: Obama's 60th birthday bash at his swanky home in Martha's Vineyard with 300-400 partygoers.
People turn 60 every day, so that's not the story. People live in expensive homes, so that's not the story—although Obama's $11.75 million property, a seven-bedroom, 6,892 square feet, more than 29 acres of prime real estate doesn't jibe with his "spread the wealth around" mantra. Why, then, was Obama's extravagant party describe as "hypocrisy at its finest"?
Masks. Actually, the widespread lack of masks by virtually all of the guests and the former president himself – who was caught on video dancing maskless on stage. The event was attended by an all-star cast of rich and famous celebrities who partied past midnight under a crowded tent ... despite the dire warnings from the CDC that the Delta Variant "is more contagious" and "might cause more severe illness than previous strains" of the COVID-19 virus.
On July 27, the CDC urged Americans to "wear a mask in public indoor places, even if they are fully vaccinated." On July 30, the Commonwealth of Massachusetts – which is where Obama's oceanfront property is located, echoed the CDC's advisory regarding masks. Team Obama would have known this. They would be aware of Dr. Anthony Fauci's often repeated warnings: "It doesn't matter who you are or where you are when you have congregate settings where people are crowded together, and virtually no one is wearing a mask, that's a perfect setup to have an outbreak of acquisition and transmissibility."
Why, then, didn't Obama and his "Who's Who" list of attendees follow the science? After all, last September, former President Obama tweeted his support for wearing a mask while families gathered over Labor Day: "It might be Labor Day weekend, but let's all remember that we're still in the middle of a pandemic. Wear a mask, practice social distancing, and follow the experts. It'll save lives."
It might be Labor Day weekend, but let's all remember that we're still in the middle of a pandemic. Wear a mask, practice social distancing, and follow the experts. It'll save lives.

— Barack Obama (@BarackObama) September 5, 2020
Does Obama's mask-free party fall into the super-spreader category?
Several outlets have reported on this disturbing hypocrisy. The Global Times observed, "Obama once blasted Trump's handling of the pandemic, but he himself is not setting a better example by following the rules." Piers Morgan penned a piece for The Daily Mail, saying, "If Trump was hosting a massive birthday party this weekend, as America reels from the Delta COVID surge, liberals would go nuts about how selfish and reckless he was being. Why does Obama get a pass?"
Which brings us to a rhetorical question: Why didn't the liberal-leaning television news networks report this story? Clearly, they've reported on maskless gatherings by conservatives. On January 1, 2021, CNN gleefully reported that President Donald Trump's annual New Year's Eve party had "no social distancing" and that "like other gatherings at Mar-a-Lago this year, almost no guests wore masks."
And the Associated Press frequently took President Trump to task because supporters "regularly cram together at campaign rallies around the country — masks optional and social distancing frowned upon." As of this writing, not a word from the AP about Obama hosting a birthday party "in defiance crowd restrictions designed to stop the virus from spreading"—which is what they said of Trump.
The U.S. press has largely ignored this story, but The Daily Mail has full coverage here.
Situations like this make me long for leaders who are men and women of integrity. They practice what they preach. They live what they say. There's one standard that governs everyone—regardless of social position or political affiliation. Nehemiah offers a refreshing example of that kind of leadership.
When King Artaxerxes appointed Nehemiah governor over Judah, and for the twelve following years, Nehemiah was entitled to, but refused to be, wined and dined by the Jewish people he governed. Nehemiah said, "Neither I nor my brothers ate the food allotted to the governor. But earlier governors—those preceding me—placed a heavy burden on the people and took forty shekels of silver from them in addition to food and wine. Their assistants also lorded it over the people. But out of reverence for God, I did not act like that" (Nehemiah 5:14,15).
What a different world this would be if our local, state, and national leaders had Nehemiah's heart.
The views expressed in this commentary do not necessarily reflect those of Christian Headlines.
Photo courtesy: ©Getty Images/Pixelliebe
---
Bob DeMoss is a New York Times bestselling author of more than 40 books including collaborations with Phil Robertson/Duck Dynasty, Jim Daly/Focus on the Family, Andy Stanley, and Tim LaHaye/Left Behind. His latest short story is "Hazel: The Outlaw Mummy". Visit BobDeMoss.com.
---
---