Bob DeMoss
| ChristianHeadlines.com Columnist
| Thursday, July 29, 2021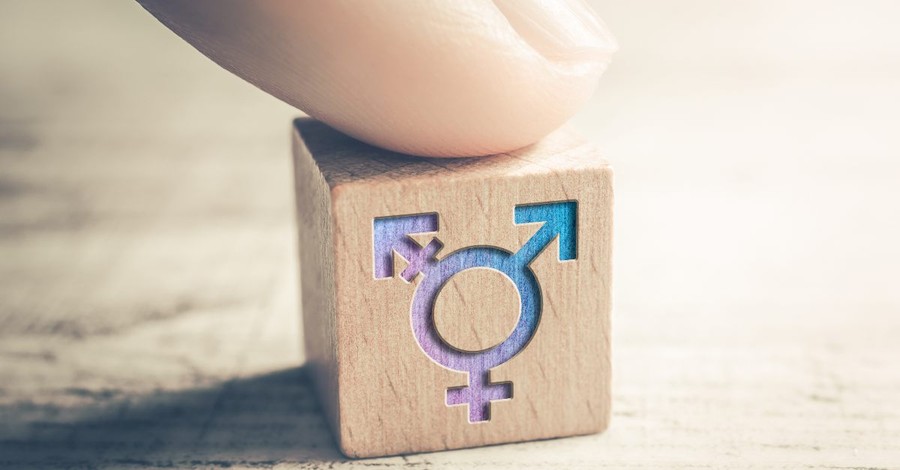 ---
The insanity must stop. Professors at America's leading medical schools are apologizing for using terms like "male" and "female." Overnight, the woke police have deemed that phrases like "pregnant woman" are "transphobic" — because it implies only women can give birth, which offends transgender students.
Out with "breast-feeding" . . . In with "chest-feeding."
Out with "pregnant woman" . . . In with "birthing people."
The pressure placed upon the educational system to eliminate binary categories is growing; professors are bullied into complying with new and ever-changing linguistic dictates or face severe blowback —often in real-time, as hypersensitive students call out their professor for language choices they deem unacceptable, as well as the foundational notion that God created us "male and female" (Genesis 1:27).
Activism is ruining medicine. When biological sex is purged from medical classrooms, as one reporter observed, the "refusal to acknowledge sex can have devastating effects on patient outcomes." Case in point.
In 2019, the New England Journal of Medicine (NEJM) reported the tragic story of Sam, a 32-year-old man who was suffering from abdominal pain. The patient told the nurse he was a transgender man. His electronic medical record reported Sam was male.
The nurse triaged him as an obese man suffering from abdominal pain with elevated blood pressure. In reality, this man was biologically a woman who had an advanced pregnancy. The discovery of a damaged umbilical cord creating fetal cardiac distress was made too late. The baby was stillborn.
The death of Sam's baby might have been preventable had his medical records properly classified "him" with his biological reality — a woman. During Sam's evaluation, the "triage nurse did not fully absorb the fact that he did not fit clearly into a binary classification system with mutually exclusive male and female categories," observes the NEJM. Adding, "Classification is at the heart of both medicine and social interactions . . . The diagnostic process includes attributing signs and symptoms to disease categories, which in turn prompt [medical] action."
Sadly, today's elementary school students are being inculcated with sexual propaganda and gender fluidity as teachers incorporate books like "Heather Has Two Mommies," "My Princess Boy," "My Shadow is Pink," and "Prince & Knight" into their classroom libraries.
Thankfully, there's a ray of hope in this present darkness. A new children's book, appropriate for ages 4-12, cuts through the mental gymnastics spawned by the gender-fluid and transgender crowd. Published by Brave Books, a new conservative publisher, Elephants are Not Birds takes the transgender-bending notion to task.
Here we meet a singing elephant named Kevin and a vulture named Culture, who tries to convince Kevin he's really a bird, not an elephant. But Kevin discovers strapping on a beak and feathers doesn't change the reality that elephants can't fly. This book should be required reading at America's leading medical universities.
Beautifully illustrated, Elephants was written by Ashley St. Clair, a conservative commentator. Company CEO Trent Talbot decided to get into book publishing to counter the American culture war. He has plans for a series of books to counter the progressive agenda with conservative values and ideas.
Whether or not Talbot realizes this, he is fulfilling the admonition of Ephesians 5:1-2,11, which says, "Follow God's example, therefore, as dearly loved children and walk in the way of love, just as Christ loved us and gave himself up for us as a fragrant offering and sacrifice to God… Have nothing to do with the fruitless deeds of darkness, but rather expose them."
Photo Courtesy: ©Getty Images/Devenorr
---
Bob DeMoss is a New York Times bestselling author of more than 40 books including collaborations with Phil Robertson/Duck Dynasty, Jim Daly/Focus on the Family, Andy Stanley, and Tim LaHaye/Left Behind. His latest short story is "Hazel: The Outlaw Mummy". Visit BobDeMoss.com.