Bob DeMoss
| ChristianHeadlines.com Columnist
| Friday, September 24, 2021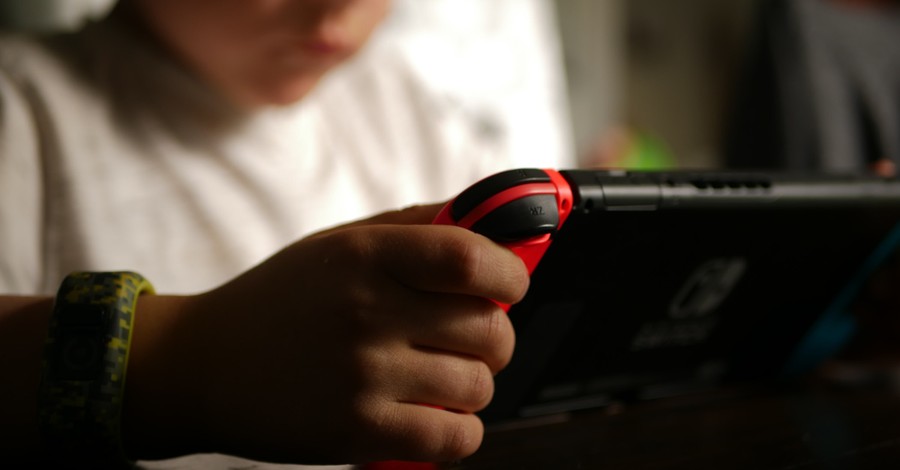 China has slashed the amount of time children 18 and under are allowed to play video games. As of this month, kids are limited to just three hours ... per week. Citing gaming addiction, eyestrain, hyperarousal and other concerns, the crackdown impacts the more than 62 percent of Chinese gamers who are minors—as well as the companies who benefit from China's $45.6 billion gaming market.
This isn't the first set of restrictions placed upon the video gaming community. In 2019, the centralized government of China felt it was their call of duty to limit gameplay to 90-minutes on weekdays and three additional hours on weekends.
China's crackdown is no small matter. As Slate magazine reports, "China has twice as many gamers as the U.S. has people—some 700 million of them." Which is why gaming companies, who've watched their revenues get zapped by the pronouncement, decry the notion that they're peddling "spiritual opium."
I have significant disagreements with this latest authoritarian move made by the communist dictatorship. Their government—and ours—shouldn't be playing nanny. However, the concerns they've raised about the impact of extended video gameplay on children are valid and worth exploring. The American Conservative concurs, adding, "Gaming addictions are real and damaging, even beyond the well-documented: shorter attention spans, academic struggles ... [and] gamers are also highly prone to depression, and increasingly, studies show strong correlations between gaming and suicide rates."
Dr. Rachel Kowert would disagree. In an op-ed piece for The Washington Post, Dr. Kowert blasts China's law as "misdirected moral panic." While she has her Ph.D. in video-game psychology, several of her assertions are flatly wrong. For example, Dr. Kowert says, "Why regulate something that research hasn't found to be 'addictive,' nor led to significantly bad outcomes—physical, social or psychological?"
Let's talk briefly about those "bad outcomes," ... specifically physical outcomes of spending extended time playing video games.
In 2014, a study conducted by China's Zhejiang Normal University "found that young adults who were addicted to online gaming showed lower volumes of gray and white brain matter than young adults in the control group who were not addicted to online gaming. Lower volumes of gray and white matter in some areas of the brain translates to increased difficulties with decision-making, impulse control and emotion regulation."
To further illustrate the point, permit a true story.
Several years ago, a 9-year-old San Diego boy got much more than he bargained for from his Sony PlayStation at Christmas: a seizure. After endlessly zapping, whacking, and smacking things in video Game Land, Nicholas Lavin's head started to jerk uncontrollably backward and forewords.
Evidently, two symptoms tipped off Nick's mother, Barbara, that all was not well with her little Video Veggie:
1) spasmodic convulsions, and
2) the backflips his eyes were doing
At this point, his mom decided a trip to the pediatrician was in order. Um, good call. It could be argued that Ms. Lavin was the one who needed to be examined. Why? For allowing her son to play video games for three hours at a stretch until he went into epileptic-type seizures. But I digress.
When an MRI failed to show any other cause for the severe twitching, Nicholas was banished to preadolescent hell: no video games for 30 days—doctor's orders which, ironically, were more stringent than what China has enacted. Kids everywhere might agree that requiring them to give up their PlayStation (or Nintendo Wii) cold turkey borders on abuse, but the treatment worked.
According to news reports, Nick's mother noticed an immediate change. She said, "All the head jerking is gone, and his eyes are completely back to normal." Here's the best part. She added: "I think it's a direct connection to the PlayStation and the amount of time he spent on it."
No kidding? I'm reminded of 1 Corinthians 6:12 [CSB], which reads, "Everything is permissible for me," but not everything is beneficial. "Everything is permissible for me," but I will not be mastered by anything."
As we head into the Christmas shopping season, and as millions of kiddos will soon be unwrapping the latest and greatest video gaming devices this side of Pluto, I wish doctors everywhere would prescribe something to help clueless parents tune in and manage the consumption of entertainment in our homes before our kids become walking zombies.
The views expressed in this commentary do not necessarily reflect those of Christian Headlines.
Photo courtesy: ©Tyler Lagalo/Unsplash
---
Bob DeMoss is a New York Times bestselling author of more than 40 books including collaborations with Phil Robertson/Duck Dynasty, Jim Daly/Focus on the Family, Andy Stanley, and Tim LaHaye/Left Behind. His latest short story is "Hazel: The Outlaw Mummy". Visit BobDeMoss.com.
---
---