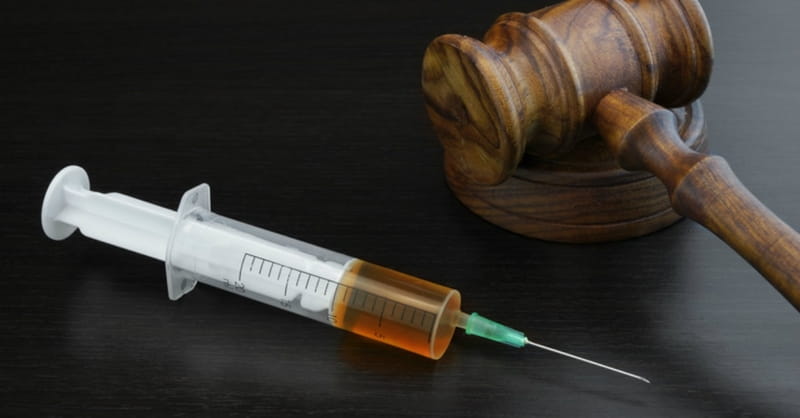 ---
Hawaii could become another state that allows physician-assisted suicide.
The state Senate voted last week in a 23-2 vote to approve a measure that would allow doctors to write prescriptions for patients that would allow the terminally ill to die. A report from Reuters said patients take the prescription on their own.
Democratic Gov. David Ige is expected to sign the bill into a law, according to ABC News. If Ige signs the bill, Hawaii will be the sixth state to legalize physician-assisted suicide. Other states that allow it include: Washington, Colorado, California, Vermont, Oregon and Washington, D.C.
Critics, however, say that the law doesn't help the sick, disable, poor and elderly.
Sen. Breene Harimoto, a Democrat, said he voted against the bill because he didn't want to create "an environment of hopelessness." Harimoto himself battled pancreatic cancer.
"My faith in God, prayers and sense of hope got me through this," Harimoto said. "Because of this personal experience, I feel so strongly that we must always have hope and never give up."
The president of the conservative group Heritage Foundation said the bill was a "terrible mistake."
"As @Heritage's Ryan Anderson (@ryantand) explains, assisted suicide endangers the weak, corrupts medicine, compromises the family, and violates human dignity and equality," Kay Cole James tweeted, including a link to the "Always Care, Never Kill" story.
According to reports, patients who use the drugs take about 20 hours to die. The HFF said that was "anything but peaceful, humane or dignified."
Supporters of the bill, however, say the proposal includes provisions that would prevent abuse.
To qualify for the prescription, patients would need two healthcare providers to confirm the patient's condition and ability to make the decision. Patients who then obtain the prescription must make two requests, with a 20-day waiting period between the requests. Patients will also need to sign a written request for the drug and have two witnesses present for the signing.
As the proposal heads to the governor, Kim Callinan, chief executive officer of Compassion & Choices, said Hawaiians are "one step closer to having peace of mind at the end of their lives."
Photo courtesy: AVNphotolab
Publication date: April 2, 2018
---
Amanda Casanova is a writer living in Dallas, Texas. She has covered news for ChristianHeadlines.com since 2014. She has also contributed to The Houston Chronicle, U.S. News and World Report and IBelieve.com. She blogs at The Migraine Runner.