Amanda Casanova
| ChristianHeadlines.com Contributor
| Thursday, November 15, 2018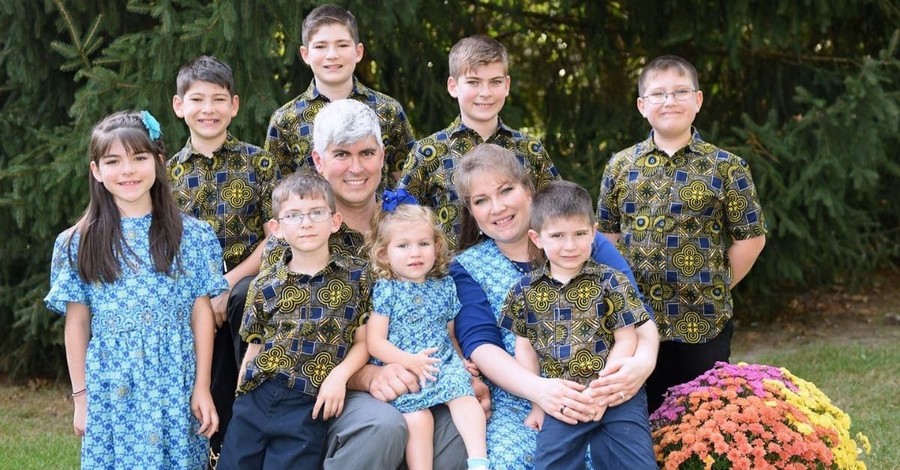 The widow of a missionary who was killed last month says she forgives the man who shot her husband.
Stephanie Wesco said she "has no bitterness in her soul against anyone."
Stephanie was riding in a car with her husband Charles Truman Wesco when he was shot in the head during a firefight between separatists and soldiers in Cameroon.
Wesco had eight children.
"We've all lost a friend, haven't we?" said Pastor Randy King at a service for Wesco. "Charles definitely loved the people of Cameroon. So do we, having lived there with those precious people for 30 years. We love the Cameroonians. All of them, including the person who killed Charles.
"We love them because Christ first loved us and came to save us from our sins," he continued.  
King said Stephanie and her family was praying for the man who shot Wesco.
"We do not know the name of that man. But I pray as a missionary to Cameroon that I or her brother Ben Sinclair might one day have the opportunity to meet Charles' killer to express our forgiveness to him and in love, seek to lead him to repentance and faith in Jesus Christ as his Lord and Savior that he might also receive God's forgiveness for what he did."
In a message to family and friends, Stephanie said that her husband's life goal was to help "others love Jesus and serve him."
"My prayer is that somehow someway Jesus will be glorified through my Precious Charles' death and that God will not let his death have been in vain. He is receiving the Martyrs crown from his Lord," she wrote.
Click here to donate to a Go Fund Me account that benefits the Wesco family.
Photo courtesy:
---
---