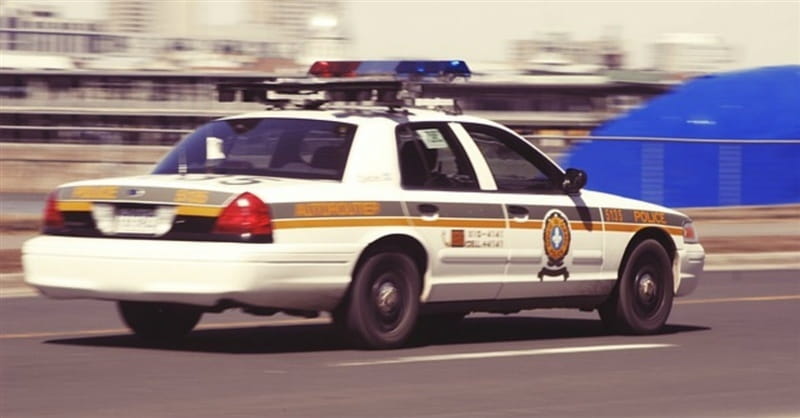 ---
A sheriff in Montgomery County, Virginia has been ordered to remove decals from all police vehicles which read "Blessed are the peacemakers.
Conservative commentator Todd Starnes reports on the incident which allegedly began after a reporter from the Roanoke Times stirred up concern about the decals.
The county's board of supervisors decided to take the advice of their attorney and order the sheriff of Montgomery county to remove all the decals from police vehicles.
"In my mind, there's nothing wrong with the statement itself," county board supervisor Chris Tuck explained to Starnes. "Any individual can put that on your car however they would like. However, based on our legal advice, when you put, 'Blessed are the peacemakers' and make the reference to Matthew 5:9, there are some serious concerns about the Establishment Clause and Separation of Church and State and the First Amendment."
Sheriff C. H. Partin said the intention of putting the Bible verse on the patrol vehicles was not to offend anyone, but rather: "Our intent was, and still is, to honor our fellow brothers and sisters in law enforcement.
"In the midst of National Police Week," he continued, "we want to focus on those who have paid the ultimate sacrifice while serving their communities. The last thing that I want is for this to become a distraction to the men and women who serve their communities selflessly every day."
Photo courtesy: pixabay.com
Publication date: May 22, 2017
Veronica Neffinger wrote her first poem at age seven and went on to study English in college, focusing on 18th century literature. When she is not listening to baseball games, enjoying the outdoors, or reading, she can be found mostly in Richmond, VA writing primarily about nature, nostalgia, faith, family, and Jane Austen.