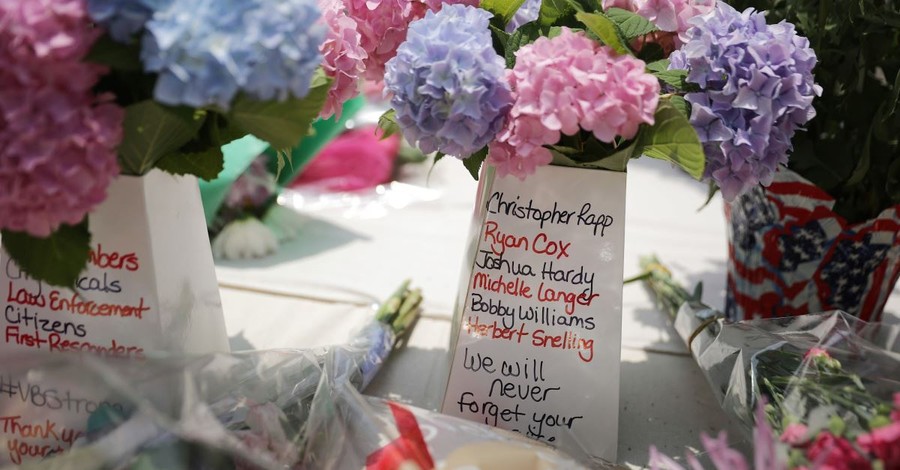 A dozen people were killed after a mass shooting broke out at a public works building in Virginia Beach on Friday and survivors are saying the number could have been much higher if it weren't for one brave man. 
According to the Wavy, survivors of the Friday afternoon shooting are saying Ryan "Keith" Cox gave his life to save theirs and others.
Christi Dewar – a city employee at the Virginia Beach Municipal Center in Building 2 – recalled that she was sitting in her office when she saw people running past her office yelling "active shooter!" 
After seeing this, she, too, took off running. According to the Virginia-Pilot, Dewar and seven others ran into Cox who reportedly, instructed the group to hide in an office and barricade themselves in. 
"If at all possible, I knew he was going to lead us to safety. We felt safe. He stayed calm. He didn't have any anxious thought in his voice," Dewar told the paper.
The shooter – 40-year-old DeWayne Craddock – was already headed for them, so they could no longer get out of the building. 
Dewar recalled the moments leading up to Cox's death saying, "He said 'get in Lori's office now. Barricade the office. Get in there.'" Dewar said she tried to get Cox to join them in the office, but he refused. The survivor recalled Cox calmly saying, 'I gotta check on everybody else.' 
The group then quickly followed Cox's instructions and barricaded themselves in a co-worker's office. Soon after, Craddock would attempt to breach the office, letting off four rounds into the room.
According to the CBN News, it was somewhere in-between this moment and the time police arrived that Craddock shot and killed Cox.
"You knew from the start he would lay down his life for anybody. And that's exactly what he did," Dewar told the Virginia-Pilot.
Cox was regarded as soft-spoken but is remembered for his powerful singing voice. He was a part of the choir at New Hope Baptist Church, the church where his father is the pastor. Cox is remembered by his family and by those whose lives he saved as a guardian angel.
"God had a guardian angel walking the earth with Keith. Keith was your guardian angel, baby, and don't you ever forget," Cox's mother told Dewar after the incident.
Photo courtesy: Getty Images/Chip Somodevilla/Staff
---
---