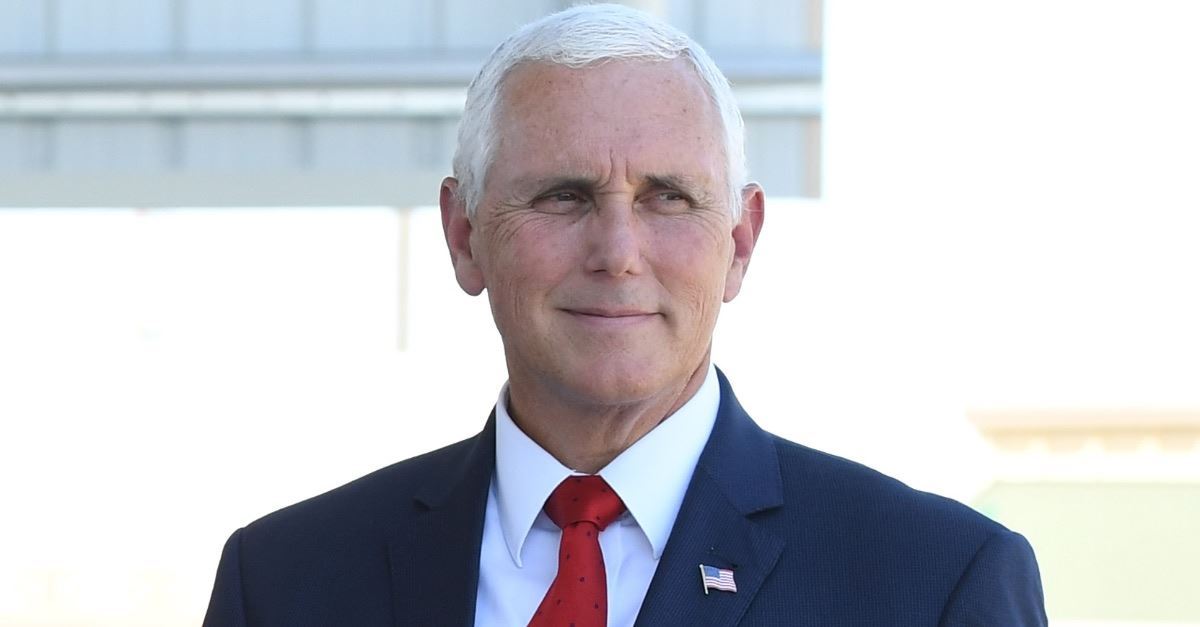 ---
Vice President Mike Pence visited Regent University in Virginia Beach, Virginia on Wednesday and asked the students to pray for America.
While at an event to show support to Republican US Representative Scott Taylor, Pence called for unity among people despite political and social discrepancies.
According to CBN News, the Vice President started his speech by condemning the suspicious packages that were sent out to top Democratic leaders including Hillary Clinton and Barack Obama this week. Pence said, "As the president said, acts or threats of political violence of any kind have no place in the United States of America."
He asserted, "We will get to the bottom of this. Those responsible will be brought to justice."
The evangelical Vice President went on to remind the crowd about how important it is to pray for America and the nation's leaders.
He said, "The sweetest thing the president and I ever hear is when people grab a hand and say, 'I'm praying for you.'"
He then asked the crowd to do just that. Noting how divided the nation has become, Pence said, "I actually just encourage you, if you bow the head and bend the knee in the next 13 days, just pray for America."
Photo courtesy: Getty Image/Ethan Miller/Staff
---
Kayla Koslosky has been the Editor of ChristianHeadlines.com since 2018. She has B.A. degrees in English and History and previously wrote for and was the managing editor of the Yellow Jacket newspaper. She has written on her blog since 2012 and has also contributed to IBelieve.com and Crosswalk.com.