Amanda Casanova
| ChristianHeadlines.com Contributor
| Friday, July 16, 2021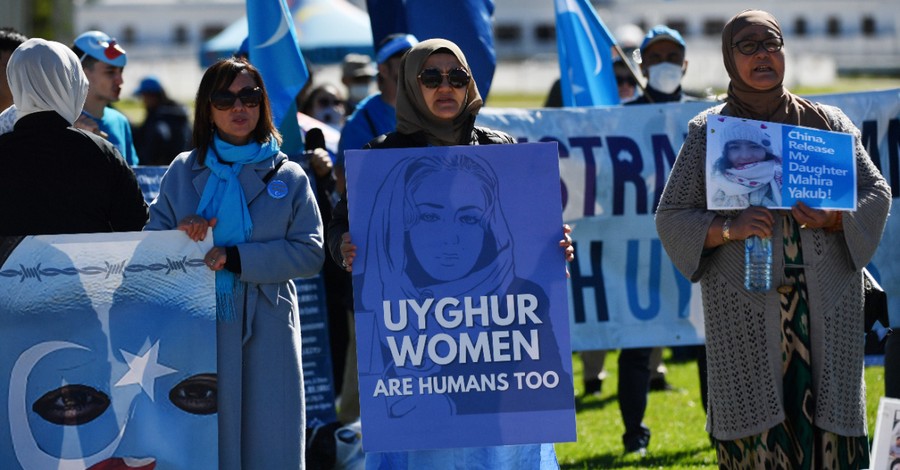 A Uyghur woman addressed the International Religious Freedom Summit this week, telling attendees about her time in a Chinese concentration camp.
According to The Christian Post, Tursunay Ziyawudun said she lived in China and faced harsh treatment from the Chinese Communist Party, including being sent to camps twice.
"I was locked up in camps two different times. The second time was even more inhumane than the first, and my experiences in these Chinese camps have left indelible scars on my heart," she said.
"I was taken into a camp for the second time in March 2018 and stayed there for close to one year. There were many new buildings in the camp, which looked similar to a prison, and many cameras and people inside. We could always see armed police officers. Sometimes they showed us propaganda films, sometimes they taught us Chinese law, sometimes they taught us Chinese 'red' songs, and sometimes they made us swear oaths of loyalty to the Chinese Communist Party," she added.
She said she and other women were raped and abused by guards at the concentration camps. She said some women "disappeared."
"In the camp, we always lived in fear," she said. "We passed the days in fear, listening to the sounds of screaming and crying voices, wondering whether what was happening to them would happen to us too."
Ziyawudun is now living in the U.S., but she says she still has nightmares about her detention.
"I have to speak out, because the things that I experienced in the camps are happening to my fellow Uyghurs. Millions of Uyghurs are suffering, and they are alive only because they have the hope and belief that there is justice in this world."
This week, the U.S. Senate voted to approve a bill that would ban all products from China's Xinjiang province, an area known for Uyghur Muslim genocide.
"The message to Beijing and any international company that profits from forced labor in Xinjiang is clear: no more," Sen. Marco Rubio said in a statement. "We will not turn a blind eye to the CCP's ongoing crimes against humanity, and we will not allow corporations a free pass to profit from those horrific abuses."
Related:
What Christians Should Know about the Imprisonment of the Uyghurs in China
Why Christians Should Care About the Mistreatment of Religious Minorities around the World
Photo courtesy: ©Getty Images/Sam Mooy/Stringer, people protesting against Uyghur genocide in Austraila
---
Amanda Casanova is a writer living in Dallas, Texas. She has covered news for ChristianHeadlines.com since 2014. She has also contributed to The Houston Chronicle, U.S. News and World Report and IBelieve.com. She blogs at The Migraine Runner.
---
---