Amanda Casanova
| ChristianHeadlines.com Contributor
| Monday, September 27, 2021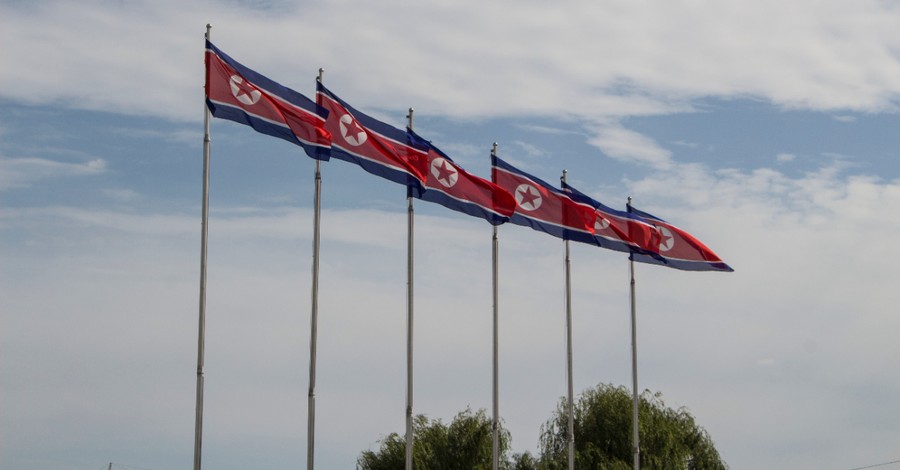 The Workers Party of Korea is targeting and torturing Christians and other people of different faiths and trying to hide those crimes, according to a newly released report from the U.S. Commission on International Religious Freedom (USCIRF).
According to CBN News, the report says Kim Jong Un's country is "designed to remove all traces of Christianity" and reveals "the campaign to exterminate all Christian adherents and institutions...has been brutally effective."
The report says Christians found in the country sometimes face execution for their faith or are exiled.
"Those charged with Christianity often face execution or are forced to live out the rest of their lives in political prison camps," testified Inje Hwang, an investigator with Korea Future Initiative, during a webinar hosted by the USCIRF.
He said he found that in one case, "one victim was arrested for the possession of a Bible [and] was detained in solitary confinement and beaten with a metal rod used for cleaning rifles."
According to the report, North Korea's Ministry of State Security is often given promotions for arresting Christians and other people of different faiths.
"All the Christians that we interviewed for this report told us that they dared not practice their religion in front of any other people," said Hwang.
The investigation also showed that children are taught that Christian missionaries are spies and Christians are not loyal to the country.
"In schools, young children are taught that Christian missionaries are spies of the countries who seek opportunities to invade North Korea, and they're shown graphic images of missionaries sucking the blood of children to show how malicious they are," Suyeon Yoo, co-director of Korea Future Initiative, said. "And they are taken to state-run exhibition halls where religious adherents are presented as murderers, spies, and where Bibles are displayed as trophies taken from enemies of the state."
James Burt, chief strategy officer of the Korea Future Initiative, said in many cases, the country tries to hide its crimes against Christians.
"There is a reason they go to incredible lengths to conceal political prison camps," Burt said. "There is a reason they have built show churches, show temples, and have actors pretend to be congregations when foreign visitors visit Pyongyang. There's a reason they respond so aggressively to human rights council resolutions that condemn their human rights record more broadly and there's a reason they push back so hard against human rights sanctions."
Photo courtesy: Micha Brandli/Unsplash
---
Amanda Casanova is a writer living in Dallas, Texas. She has covered news for ChristianHeadlines.com since 2014. She has also contributed to The Houston Chronicle, U.S. News and World Report and IBelieve.com. She blogs at The Migraine Runner.
---
---