Amanda Casanova
| ChristianHeadlines.com Contributor
| Tuesday, June 14, 2022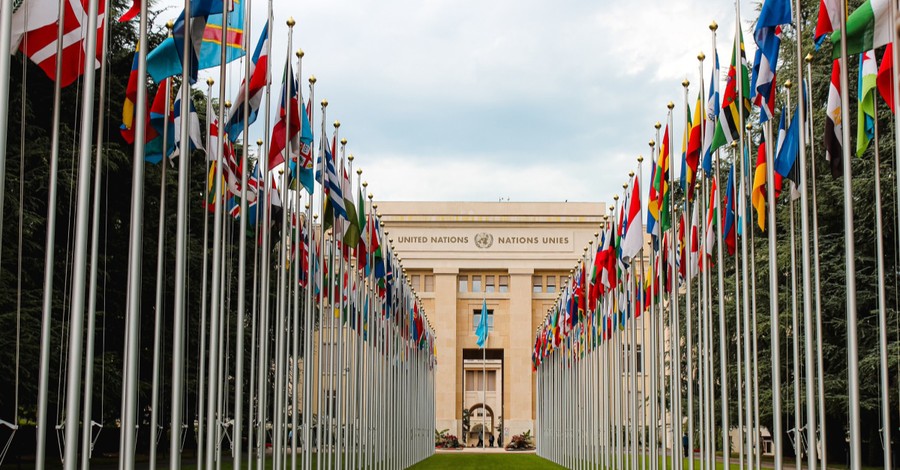 The United States has joined 21 other countries in condemning the United Nations Human Rights Council's latest report, which accuses Israel of perpetuating conflict with Palestine.
The UN Commission of Inquiry wrote in its 18-page report, released last week, that Israel's "perpetual occupation" of Palestinian territory is the "underlying root cause" of conflict and "the persistent discrimination of Palestinians" is also fueling division between the two countries.
According to CBN News, U.S. Ambassador Michele Taylor wrote in a statement to the UN Human Rights Council that the U.S. and 21 other nations are "deeply concerned" by the "open-ended probe."
"We believe the nature of the COI established last May is further demonstration of long-standing, disproportionate attention given to Israel in the Council and must stop," Taylor said. "We continue to believe that this long-standing disproportionate scrutiny should end, and that the Council should address all human rights concerns, regardless of country, in an even-handed manner.
"Regrettably, we are concerned that the Commission of Inquiry will further contribute to the polarization of a situation about which so many of us are concerned."
The countries included in the letter were Israel, Austria, Bulgaria, Brazil, Canada, Cameroon, Colombia, Croatia, Eswatini, Germany, Guatemala, Hungary, Liberia, Marshall Island, Micronesia, Nauru, The Netherlands, North Macedonia, Palau, Togo, the United Kingdom and the United States.
"Today, the forces of morality and truth stood up against anti-Israel hypocrisy at the UN Human Rights Council," Israeli Foreign Minister Yair Lapid said in a tweet. "Thank you to my friend Secretary of State Antony Blinken and the U.S. for leading, and to the nations who joined today's clear statement: cancel the commission of Inquiry born out of hate against Israel."
This is not the first time Israel and its allies have taken issue with the UN Human Rights Council. In 2018, the Trump administration left the council over "its chronic bias against Israel." The U.S. returned to the council when President Joe Biden took office.
"We reengaged with and later re-joined the HRC in part to be in a better position to address its flaws, including this one, and we will continue to seek reforms," said State Department Spokesperson Ned Price.
Photo courtesy: Mat Reding/Unsplash
---
Amanda Casanova is a writer living in Dallas, Texas. She has covered news for ChristianHeadlines.com since 2014. She has also contributed to The Houston Chronicle, U.S. News and World Report and IBelieve.com. She blogs at The Migraine Runner.
---
---