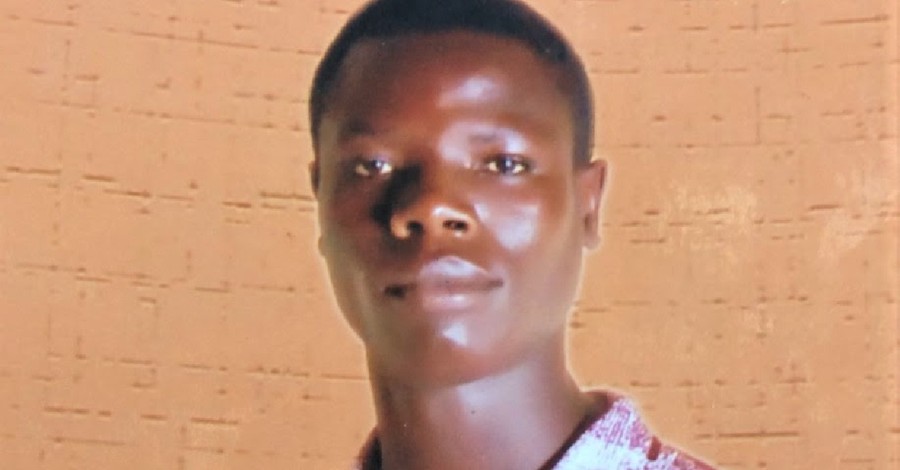 JOS, Nigeria, May 24, 2021 (Morning Star News) – Fulani herdsmen killed two more Christians in Plateau state on Friday night (May 21), the same day a Catholic priest was found slain in northwest Nigeria's Katsina state, sources said.
Following the killing of a young Christian mother and a 19-year-old Christian man in Jebbu Miango village, Miango District on Thursday (May 20), armed Fulani herdsmen the next night invaded Kpachudu village, two miles away, and killed a Christian father of a 1-year-old and another Christian father of two children, sources said.
Ahmadu Jacob, 26, was shot at close range shortly after 9 p.m., said his cousin, Yakubu Joseph.
"The attack on us took place while we were keeping watch over our village in view of incessant Fulani herdsmen attacks in this area," Joseph, a member of the Evangelical Church Winning All (ECWA), told Morning Star News. "We heard gunshots, and my cousin was seated right at the spot where you're seated now under this tree. I was a few meters from the spot where my cousin was seated. He was killed instantly."
Like Joseph, Jacob was a farmer and a member of ECWA church in Kpachucu village. He leaves behind a 1-year-old daughter and his wife, Martha Ahmadu.
The herdsmen were speaking in the Fulani language as they retreated, Joseph said.
The assailants also shot and killed Monday Yakubu, also a member of the ECWA church, outside his house as he kept watch over the community, Joseph said. Yakubu, who was 44, leaves behind his wife, Joyce Monday, and children ages 16 and 3.
"After killing the two, the herdsmen retreated from the village as we were able to repel them," Joseph said. "Four years back, our village was also attacked, and two members of our community were killed in. These attacks have forced more than 200 members of our community to leave to other safe areas."
Two other local sources confirmed the killings.
As a result of attacks, a Redeemed Christian Church of God (RCCG) in Kpachudu village has been shut down, Joseph said. The ECWA and the Catholic church are the only ones serving people in the village, which is in Miango District, Bassa County.
Priest Killed, Another Kidnapped
In Katsina state, suspected herdsmen in the early hours of Friday (May 21) invaded a Roman Catholic Church in Malumfashi, killed parish priest Alphonsus Bello, said to be in his young 30s, and kidnapped the Rev. Joe Keke, church leaders and members said.
"Sokoto Diocese has been struck again by another set of blood-sucking demons, kidnappers," church member Emmanuel Albert said in a text message to Morning Star News. "The Rev. Fr. Alphonsus is gone but will never be forgotten. He died because of his Christian faith, and as he has gone to meet his Maker, may eternal rest be granted to his soul."
Church member Emmanuel Zhuwahu said he had known Bello since childhood.
"We learned that his body has been discovered in the nearby bush, while the other priest is still missing," Zhuwahu said in a text message to Morning Star News. "My aging mother's wailing when I broke the news to her over the phone is jaggedly ringing in my soul…We pray for other priests and good people in captivity that God will bring them back home."
Other church members confirmed the attack, with one saying the number of assailants was about 15 and arrived around 1:30 a.m. The chancellor of Sokoto Diocese, the Rev. Cornelius Tagwai, said in a statement that Bello was a priest from Kaduna archdiocese who had come to serve at St. Vincent Ferrer's Parish in Malumfashi.
"This sad event took place at the early hours of today, Friday, May 21, 2021," Tagwai said. "The late Fr. Bello was kidnapped along with Very Rev. Fr. Joseph Keke, the most senior priest of Sokoto Diocese, but his [Bello's] lifeless body was later found abandoned behind the [Catechetical Training School]. The whereabout of Fr. Keke is not yet known."
A Catholic Secretariat of Nigeria spokesman said Keke is in his 70s, and that the kidnappers had not made contact so far.
The Rev. Onyekachukwu, Katsina state chairman of the Christian Association of Nigeria, called the killing and abduction "disheartening, unfortunate and painful."
"We don't have anything to do more than prayers because what is happening in our nation is beyond control, as if we don't have a government in Nigeria," he said. "Nigeria is a failed state. Our hearts are bleeding over the situation in the country. President Buhari has failed the entire nation. We will keep praying and trusting God that the situation will be over one day."
Nigeria was the country with the most Christians killed for their faith last year (November 2019-October 2020), at 3,530, up from 1,350 in 2019, according to Open Doors' 2021 World Watch List report. In overall violence, Nigeria was second only to Pakistan, and it trailed only China in the number of churches attacked or closed, 270, according to the list.
Nigeria led the world in number of kidnapped Christians last year with 990. In this year's World Watch List list of the countries where it is most difficult to be a Christian, Nigeria broke into the top 10 for the first time, jumping to No. 9 from No. 12 the previous year.
Numbering in the millions across Nigeria and the Sahel, predominantly Muslim Fulani comprise hundreds of clans of many different lineages who do not hold extremist views, but some Fulani do adhere to radical Islamist ideology, the United Kingdom's All-Party Parliamentary Group for International Freedom or Belief (APPG) noted in a recent report.
"They adopt a comparable strategy to Boko Haram and ISWAP [Islamic State West Africa Province] and demonstrate a clear intent to target Christians and potent symbols of Christian identity," the APPG report states.
Christian leaders in Nigeria have said they believe herdsmen attacks on Christian communities in Nigeria's Middle Belt are inspired by their desire to forcefully take over Christians' lands and impose Islam as desertification has made it difficult for them to sustain their herds.
The APPG report noted that tribal loyalties cannot be overlooked.
"In 2015, Muhammadu Buhari, a Fulani, was elected president of Nigeria," the group reported. "He has done virtually nothing to address the behavior of his fellow tribesmen in the Middle Belt and in the south of the country."
The U.S. State Department on Dec. 7 added Nigeria to its list of Countries of Particular Concern for engaging in or tolerating "systematic, ongoing, egregious violations of religious freedom." Nigeria joined Burma, China, Eritrea, Iran, North Korea, Pakistan, Saudi Arabia, Tajikistan and Turkmenistan on the list.
In a more recent category of non-state actors, the State Department also designated ISWAP, Boko Haram, Al-Shabaab, Al-Qaeda, Hayat Tahrir al-Sham, the Houthis, ISIS, ISIS-Greater Sahara, Jamaat Nasr al-Islam wal Muslimin, and the Taliban as "Entities of Particular Concern."
On Dec. 10 the prosecutor of the International Criminal Court, Fatou Bensouda, issued a statement calling for investigation into crimes against humanity in Nigeria.
If you would like to help persecuted Christians, visit http://morningstarnews.org/resources/aid-agencies/ for a list of organizations that can orient you on how to get involved.
If you or your organization would like to help enable Morning Star News to continue raising awareness of persecuted Christians worldwide with original-content reporting, please consider collaborating at https://morningstarnews.org/donate/?
Photo courtesy: ©Morning Star News/Ahamadu Jacob's family
---
---