Kayla Koslosky
| ChristianHeadlines.com Editor
| Monday, August 5, 2019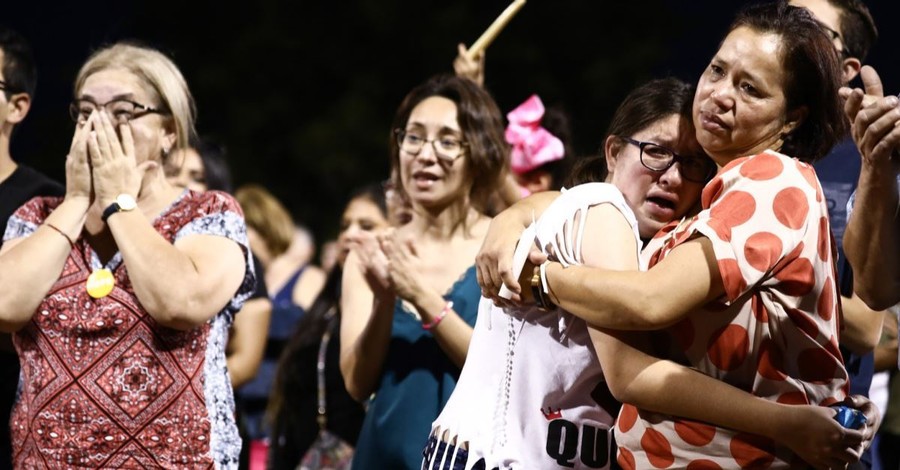 The nation was struck by grief this weekend after two mass shootings occurred in less than 24-hours. 
Saturday morning at around 10:30 a.m., shots rang out in an El Paso, Texas Walmart leaving 20 people dead and 26 people injured. 
Reportedly, 21-year-old Patrick Crusius walked into a retail center and began to shoot at customers, many of whom were back to school shopping. According to NBC News, the shooter reportedly posted a white nationalist manifesto online less than a half an hour before taking the lives of 20 people. CNN reports that authorities are treating the El Paso shooting as a domestic terrorist attack. 
El Paso Police Sargent Robert Gomez shared in a news conference Sunday evening that the suspected shooter has been arrested and is being charged with capital murder. The 21-year-old is being held without bond. 
According to CNN, Crusius appeared to have turned himself in. Arrested in the Walmart parking lot, CNN reports that as law enforcement units arrived at his parked car, he got out of the vehicle unarmed and walked over to law enforcement officers. He was arrested without incident.
1,600 miles away and several hours later, another round of shots rang out, this time, in Dayton, Ohio. Outside of the Ned Peppers Bar in Dayton, Ohio, 24-year-old Connor Betts is believed to have opened fire using a .223-caliber rifle killing 9 people and injuring 27. 
Among the victims was the shooter's own sister, 22-year-old Megan Betts. Other victims include Nicholas Cumer White, 25; Thomas McNichols, 25; Louise Ogelsby, 27; Logan Turner, 30; Beatrice Warren Curtis, 36; Said Saleh, 38; Monica Brickhouse, 39; and Derek Fudge, 57.
According to the Associated Press, Police arrived on the scene less than one minute after the first shots rang out. Betts was ultimately shot dead.
Betts reportedly had a history of violent thoughts. According to NBC News, after Dayton Police Chief Richard Biehl said in a news conference on Sunday that there was "nothing" in Betts' record that would have prevented him from buying a gun, people who went to high school with the shooter began to speak up.  According to the Associated Press when in high school, Betts made a "hit list" and "rape list" which targeted several of his classmates. The list was written in one of the school's restrooms causing the school to go on lockdown. According to the AP, Betts was suspended for a period of time but was eventually allowed to return to school. According to the Dayton Daily News, a police investigation was conducted after the 2012 incident, but the results of the investigation have not been made clear. 
At this time, authorities are still investigating both of the shootings that occurred this weekend.
Photo courtesy: Getty Images/Mario Tama/Staff
---
---