Amanda Casanova
| ChristianHeadlines.com Contributor
| Monday, September 10, 2018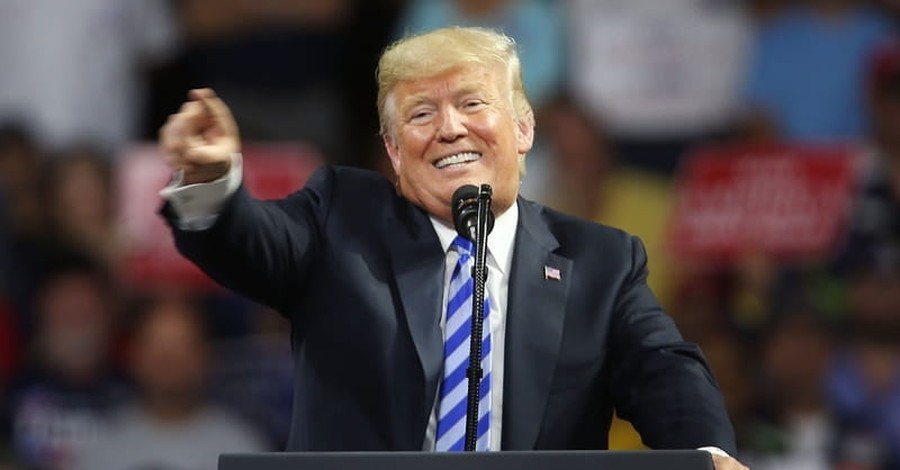 President Donald Trump is expected to head a United Nations Security Council meeting centered on the Middle East.
According to The Jerusalem Post, Trump is trying to push through sanctions against Iran.
"We want to make sure that [the Iranians] understand the world is watching [and] that is the biggest reason for this meeting," US Ambassador to the UN Nikki Haley said.
The meeting is scheduled for later this month.
"President Trump is very adamant that we have to start making sure that Iran is falling in line with international order," Haley said.
"If you continue to look at the spread Iran has had in supporting terrorism, if you continue to look at the ballistic missile testing that they are doing, if you continue to look at the sales of weapons we see with the Huthis in Yemen - these are all violations of security council resolutions.
"These are all threats to the region, and these are all things that the international community needs to talk about," she added.
Meanwhile, the Iranian Foreign Minister Mohammad Javad Zarif tweeted a statement, claiming that Trump was a bully.
"There's only one UNSC resolution on Iran. @realDonaldTrump is violating it & bullying others to do same. Now he plans to abuse [the rotating] presidency of [the Security Council which Washington holds in September] to divert a session—item devoted to Palestine for 70 yrs—to blame Iran for horrors US & clients have unleashed across M.E. #chutzpah."
There's only one UNSC resolution on Iran. .@realDonaldTrump is violating it & bullying others to do same. Now he plans to abuse presidency of SC to divert a session—item devoted to Palestine for 70 yrs— to blame Iran for horrors US & clients have unleashed across M.E. #chutzpah

— Javad Zarif (@JZarif) September 5, 2018
Experts say that the meeting will be a chance for the countries to "express their stance."
"Trump wants to change Iran's behavior by exerting a lot of pressure on it," said Eldad Pardo, an Iran expert at the Hebrew University in Jerusalem. "Most of all, the US would like to see Iran give up its nuclear ambitions."

Said Raz Zimmt, a senior research fellow at the National Security Studies: "In order to pressure Iran, you need to rebuild the crippling sanctions and for this, you need an international coalition." 
Photo courtesy: Getty Images/Spencer Platt/Staff
---
---