Kayla Koslosky
| ChristianHeadlines.com Editor
| Wednesday, June 30, 2021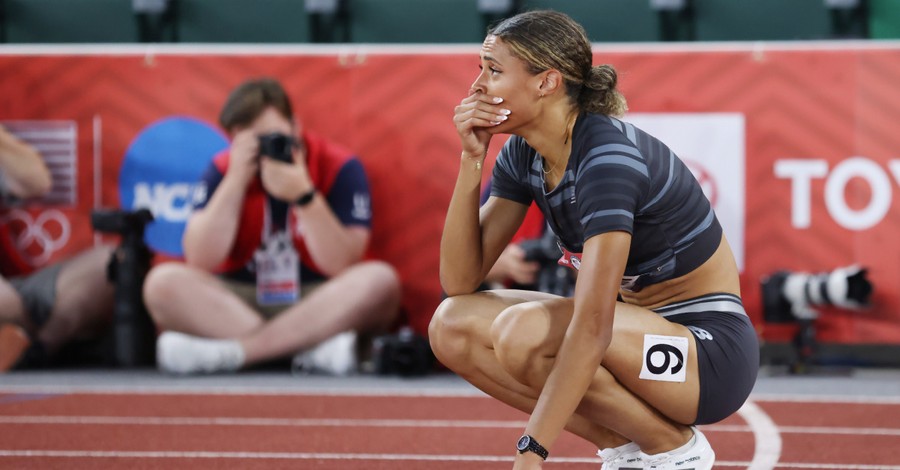 ---
After breaking the women's 400-meter hurdle record during the U.S. Olympic track and field trials on Sunday, athlete Sydney McLaughlin praised God for the accomplishment.
"All the glory to God," McLaughlin told NBC Sports in an interview. "Honestly, this season, just working with my new coach and my new support system, it's truly just faith and trusting the process. I couldn't ask for anything more, and truly it is all a gift from God."
When asked how everything came together to result in her win, McLaughlin reiterated the importance of faith. She noted the importance of "trusting the process" and having "that childlike faith and trusting that everything's going to work out."
CBN News reports that McLaughlin later celebrated the win in an Instagram post captioning an image of herself just moments after the win, "The face of a woman who is in awe of God. 51.90."
She continued, "I could feel this meet was going to be something special... but MAN. Weeks like these are some of the hardest in a track athletes (sic) life. The mental strain of preparing for the rounds in order to solidify your spot is heavy enough. But the amount of weight the Lord took off my shoulders, is the reason I could run so freely yesterday."
"My faith," she added, "was being tested all week. From bad practices, to 3 false start delays, to a meet delay. I just kept hearing God say, 'Just focus on me.' It was the best race plan I could have ever assembled. I no longer run for self recognition, but to reflect His perfect will that is already set in stone.
"I don't deserve anything. But by grace, through faith, Jesus has given me everything. Records come and go. The glory of God is eternal. Thank you Father," McLaughlin concluded.
According to Sports Spectrum, the 21-year-old athlete ran the 400-meter hurdle in 51.90 seconds, becoming the first woman ever to run the event in under 52 seconds. The previous record-holder was Dalilah Muhammad, also an American, who completed the event in 52.16 seconds in 2019.
Muhammad was also participating in the trials on Sunday. She came in second place with a time of 52.42, qualifying for her second Olympic team.
This is also McLaughlin's second time competing in the Olympics. In 2016, just after turning 17, McLaughlin competed in the Summer Games in Rio, but Sports Spectrum reports that she did not make it past the semifinals.
Muhammad and McLaughlin are expected to go head-to-head for the gold medal in Tokyo.
Photo courtesy: ©Getty Images/Andy Lyons/Staff
Video courtesy: ©NBC Sports
---
Kayla Koslosky has been the Editor of ChristianHeadlines.com since 2018. She has B.A. degrees in English and History and previously wrote for and was the managing editor of the Yellow Jacket newspaper. She has written on her blog since 2012 and has also contributed to IBelieve.com and Crosswalk.com.