Kathryn Post
| Religion News Service
| Tuesday, July 7, 2020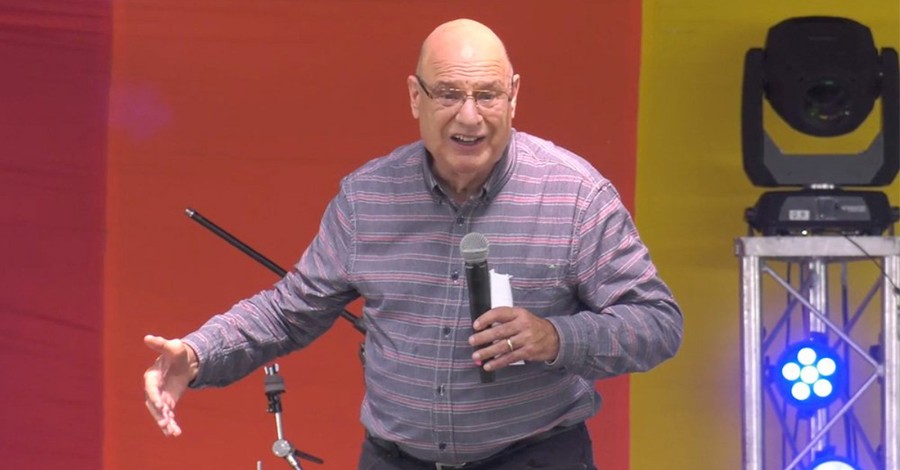 (RNS) — Popular pastor and speaker Tony Campolo, 85, is recovering from a stroke he had on June 20, his family shared publicly in a statement on Monday (July 6). The stroke partially paralyzed the left side of Campolo's face and body.
He is currently in recovery at the Beaumont Health Center, which is part of the retirement community near Philadelphia where Campolo lives with his wife, Peggy Campolo.
Peggy Campolo is unable to see her husband in person due to COVID-19 restrictions. According to the family's statement, she visits from outside Campolo's window while helping supervise his care.
"Obviously this is a difficult situation for everyone, but we are grateful that both our parents' minds, spirits and determination to serve are still strong, and we are genuinely optimistic about their prospects for getting their lives back on track," wrote Campolo's children, Bart Campolo and Lisa Goodheart, in the statement.
This is the second stroke Campolo has suffered. His first occurred in April 2002.
Shane Claiborne, a ministry partner and friend of Campolo, said Campolo is responsive and his mind is still sharp, but he's experiencing challenges with speech and movement.
Campolo is professor emeritus of sociology at Eastern University and co-founder of Red Letter Christians, an evangelical Christian movement also led by Claiborne that focuses on Jesus' teachings on the incarcerated and the poor. "For decades he's been a prophet in the evangelical church and his legacy is extraordinary," said Tony Jones, a theologian and leader of the emerging Christian church movement who has also been involved in Red Letter Christians.
Campolo has authored over 35 books and has been actively serving underprivileged communities for over 40 years.
"You'd be hard-pressed to find someone who has influenced evangelicalism more than Tony Campolo in the last 50 years," Claiborne told Religion News Service. Claiborne and Campolo became ministry partners almost a decade ago with the launching of Red Letter Christians.
They two have collaborated on a book, "Red Letter Revolution," and also do a radio show together.
This week, Red Letter Christians launched an initiative called the Coalition for Praise and Protest, which harnesses the power of music to oppose racism. While Campolo's absence is felt, it won't impede this or other Red Letter initiatives.
"All of us who are part of the movement recognize that Tony really founded this organization because he knew that the last chapter of his life was about passing the baton to the new generation of preachers and teachers and activists. And he has been faithful to that work for 15 years now," said Jonathan Wilson-Hartgrove, a spiritual speaker and writer who is part of Red Letter Christians. "While we are certainly praying for him and his whole family, the work will continue, and I think that's what he wants and has prepared for.
"What Tony has preached his whole life is that God is most concerned about the poor and vulnerable," Wilson-Hartgrove added. "And I think the gospel Tony has preached is good news in a moment like this."
Updates on Campolo's health can be found on his website, www.tonycampolo.org.
"The best way to support and encourage Tony and Peggy is to send cards and emails that let them know you love them, are praying for them, and don't expect a reply," the Campolos' statement said.
This article has been updated.
READ THIS STORY AT RELIGIONNEWS.COM.
Article originally published by Religion News Service. Used with permission.
Photo courtesy: RNS/Video Screengrab
---
---