Kayla Koslosky
| ChristianHeadlines.com Editor
| Friday, October 25, 2019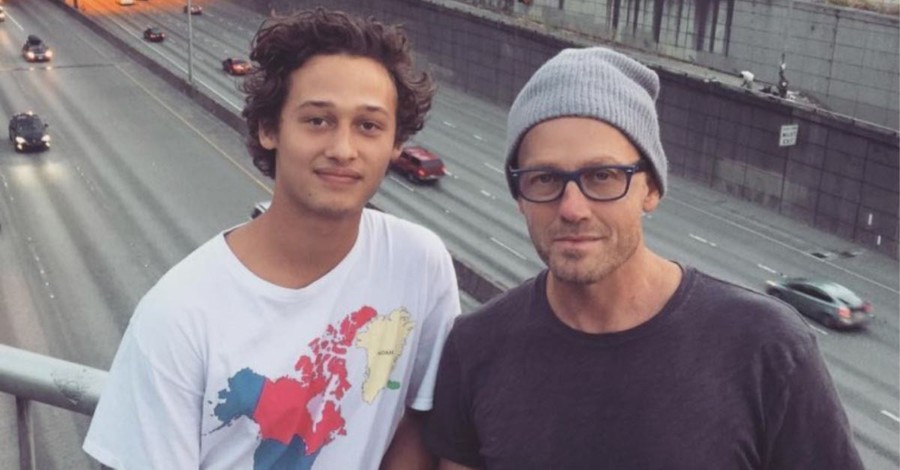 Christian rapper TobyMac released a gut-wrenching statement on Facebook Thursday evening regarding the death of his 21-year-old son, Truett McKeehan.  
"Truett Foster Mckeehan had joy that took the room when he entered. He was a magnetic son and brother and friend. If you met him, you knew him, you remembered him. His smile, his laugh, the encouragement he offered with words or even without. He had an untamable grand personality and dreams to match. And he hated being put in a box," the 55-year-old father of five wrote.
Mac went on to talk about how Mckeehan – known online as Tru, Shiloh or truDog – was a budding rap music star who expressed himself through the music he made.
"My last moment with Truett in person was at his first show Thursday at the Factory in Franklin, Tennessee … As I stood in the audience and watched my son bring joy to a room, I was as proud as a "pop" (as tru called me) could be. It was the culminating moment of a dream that he had since he was 12. It couldn't have been sweeter," Mac wrote.
"Our music, and what we say lyrically couldn't be more different, but the outcome was much the same … offering a room full of people a few minutes of joy in a crazy world," he added.
Mac also shared McKeehan's heart for God noting that while his son was "by no means a cookie-cutter Christian" he had a "soft spot for God" and "his heart was warm to the things of his King."
Along with the statement, Mac shared three photos, one of Mckeehan holding a surfboard, one of him on stage and one of the pair together. Mac also shared a screenshot of the last text conversation exchanged between the two.
 Mac wrote to his son, "I wanted to tell you how proud I was of you last night … Your show was amazing, and I think you got the 'it' factor which is very important but unexplainable. Your joy is infectious, and you invite people into it … But one more thing. 
"I was very very very proud of you when you went down and stood on the front row after most people left, you watched Nathan's show from the front row and encouraged him … That kind of thing right there will take you farther than great art … God doesn't miss those things, like, he notices things like that and blesses us, I promise."
Mckeehan responded, "I love you, dad. Thank you so much. You have always believed in me. Make me feel like a superhero."
The cause of death is yet to be announced, but the family is asking for privacy during this difficult time.
Photo courtesy: TobyMac Facebook
---
---