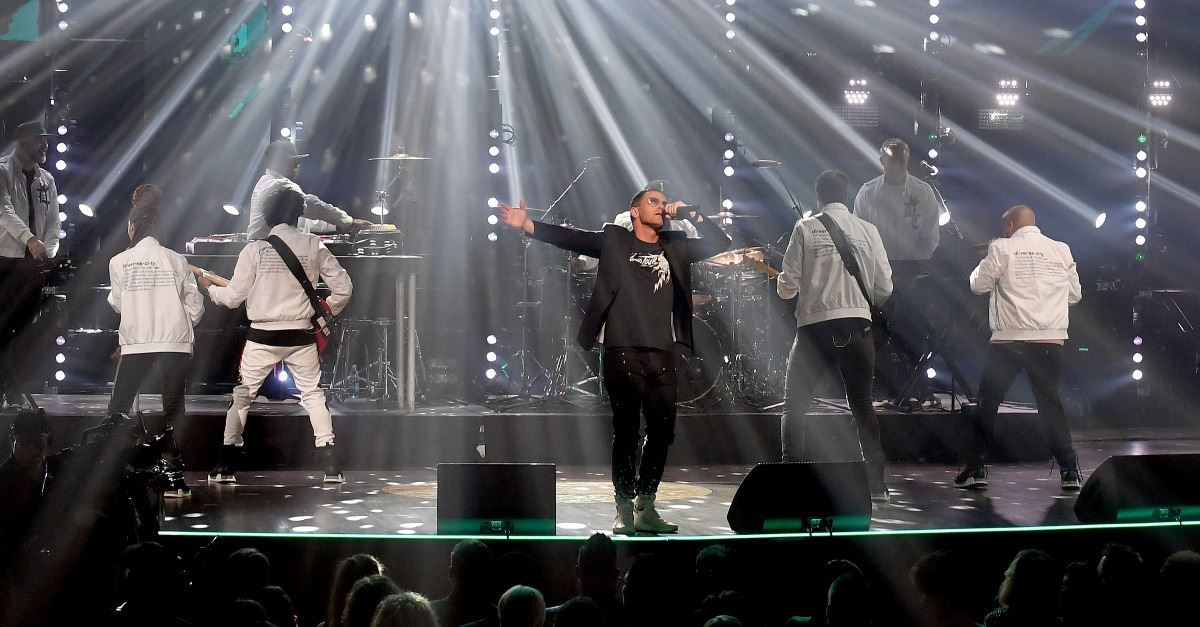 ---
Christian artist TobyMac talked with Billy Hallowell for "The Billy Hallowell Podcast" to talk about what he has learned from his new album.
TobyMac, a singer and songwriter, just released his new album called "The Elements" which he says is about combating the pressures and hardships of the world today.  
In the podcast episode that aired on October 26, the singer told Hallowell that it is imperative that we wake up every morning making the intentional decision to live our lives for God.
While talking about the inspiration behind the album the musician said, "To me, it means waking up every morning and setting your mind on being the person you want to be, the friend you want to be, the spouse you want to be."
He added, "You walk out the door and it feels like you're beat down on all those fronts all day ... you're sort of facing these elements — all of these things that this crazy world throws at us."
TobyMac said making that conscious decision to live for God daily is an essential recommitment to make every morning. 
The singer offered some advice to his fans noting the divisiveness of the world today saying, "I do think that there is a trend toward isolation rather than community." He continues,
"When … tough times come, instead of stepping into community, now it feels like we're isolating ourselves." 
He added, "I do feel like collaboration is tougher sometimes. You have to be a little more brave, but in the end, it's worth it."
The singer does on to say that he hopes "The Elements," can inspire people to live in community with one another.
"Diversity's a beautiful thing. It enriches our lives ... I hope people are inspired to step forward, to move forward," he said. "[And] to recognize the elements, call them out for what they are and rally to remain the person that they want to be — that God has called them to be."
Photo courtesy: Getty Images/
---
Kayla Koslosky has been the Editor of ChristianHeadlines.com since 2018. She has B.A. degrees in English and History and previously wrote for and was the managing editor of the Yellow Jacket newspaper. She has written on her blog since 2012 and has also contributed to IBelieve.com and Crosswalk.com.