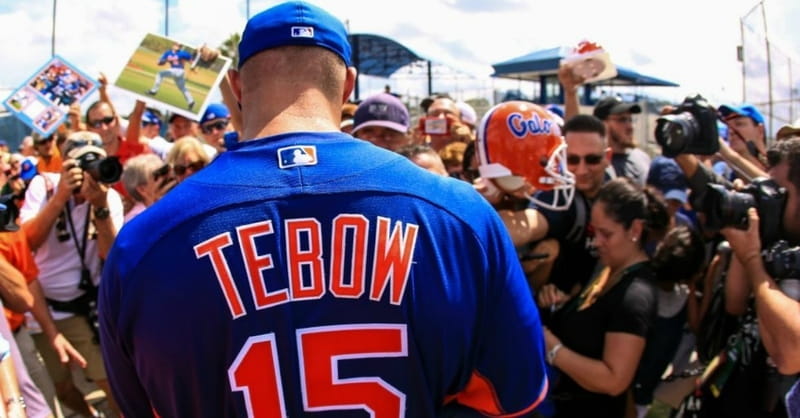 ---
Tim Tebow said he titled his new book Shaken because life is about "highs and lows," he told Bible Gateway.
"There are going to be great times, and there are going be tough times," he said. "So, who was I when I won the Heisman Trophy versus when I got cut three times—well, maybe four times—in the NFL? Was I the person that was praised by presidents or the person that was debated and scrutinized by most of the media? So, who was I? Am I that person who I was at the high or am I that person who had all those lows?"
The book, which released today, also looks at some of Tebow's role models.
"So many people that have gone before me that I've been able to see—wow, I want what he has. I want what she has. I've seen what they have and wow, they have peace no matter where they're at," he said. "They have assurance no matter what they're going through. It was fun in this book to be able to highlight role models of mine that have been able to find a firm foundation in who they are no matter what life throws at them."
Tebow said he's a "people-pleaser," but he also wants to share the gospel of Jesus with those around him.
"You can love God, and you can love people," he said. "There's more to this world than money, fame, and power. You can have an impact, no matter who you are; no matter what platform. No matter how big or small of a role model, there's someone watching you. There's a life that you can change. There's a life that you can impact."
Photo courtesy: Foxsports.com
Publication date: October 25, 2016
---
Amanda Casanova is a writer living in Dallas, Texas. She has covered news for ChristianHeadlines.com since 2014. She has also contributed to The Houston Chronicle, U.S. News and World Report and IBelieve.com. She blogs at The Migraine Runner.