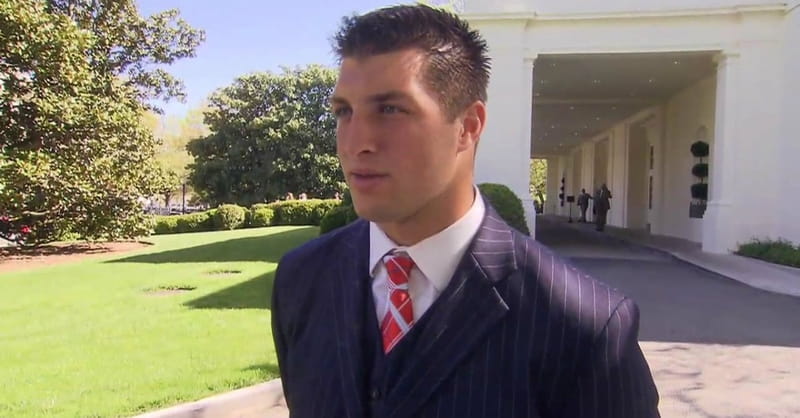 ---
Popular Christian athlete Tim Tebow hit a homerun off the first pitch in his first professional baseball game.
As ChristianHeadlines.com previously reported, this summer, Tebow switched gears from the football world to the baseball world. He exhibited his running, hitting, and fielding skills in front of all the major league baseball teams, and secured a deal with the New York Mets.
He is currently playing with the Mets minor league team, hoping to work his way up to the majors.
Yesterday, while participating in his first game as a Met, Tebow hit a homerun off the first pitch he faced.
His large and committed base of fans was quick to share pictures and videos.

ESPN's Adam Rubin tweeted:
Tebow time: HR on 1st instructional league pitch https://t.co/8DSVH5lqSp #NYM #Mets

— Adam Rubin (@AdamRubinESPN) September 28, 2016
Here is the video:
Tebow hit a HR on the first pitch of his first at bat. #Mets #Tebow pic.twitter.com/eNxmeUg93a

— Day Marinkovich (@DayMarinkovich) September 28, 2016
And here is Tebow's own Twitter post:
Fun day! #Mets pic.twitter.com/69XzmRT5Tw

— Tim Tebow (@TimTebow) September 29, 2016
Publication date: September 29, 2016
Veronica Neffinger wrote her first poem at age seven and went on to study English in college, focusing on 18th century literature. When she is not listening to baseball games, enjoying the outdoors, or reading, she can be found mostly in Richmond, VA writing primarily about nature, nostalgia, faith, family, and Jane Austen.