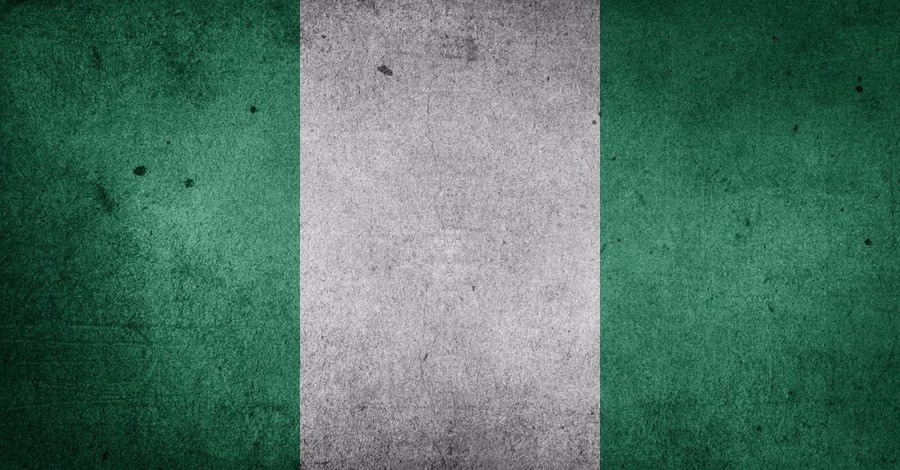 JOS, Nigeria, June 20, 2019 (Morning Star News) – Muslim Fulani herdsmen on Monday (June 17) killed four Christians in north-central Nigeria's Kaduna state, including three children, on the same day nine other Christians were slain in neighboring Plateau state, area sources said.
Christian residents in Kaduna state's Kauru County told Morning Star News that between 3 a.m and 4 a.m. well over 200 armed Muslim Fulani herdsmen invaded two predominantly Christian villages in the Ungwan Rimi Kamuru area, killing 8-year-old Monday Yahaya, 9-year-old Zhime Danladi and Samson David, 15.
"They were all buried today after a brief prayer at the grave site," area resident Thomas John told Morning Star News in a text message.
A Kaduna police spokesman reportedly confirmed the killings but identified the 9-year-old as Ashimile Danladi and cited Samson David's age as 17.
Also in Kauru County, that evening herdsmen attacked predominantly Christian Kikoba village, killing Audu Gara, kidnapping a Christian woman, Asabe Deme, and burning houses, according to area resident Matthew Nasamu, 51.
"The Fulani herdsmen attacked Kikoba, a Christian village in Kauru LGA of Kaduna state, in the evening, around 5 p.m.," Nasamu said in a text message to Morning Star News. "All houses were burned and razed down, farms were destroyed, and all the villagers are now displaced."
In all, 93 houses belonging to Christians were burned, and farm crops were destroyed, he said. 
Plateau State Attack 
About 35 kilometers (21 miles) east in Riyom County, Plateau state, Muslim Fulani herdsmen at about 1 p.m. killed nine Christians and burned two church buildings in attacks on two villages, area sources said.
An attack on Kangbro village killed 25-year-old Gado Peter, Stephen Ziah, 60, and Adam Sabo, 65, said Miango resident Lawrence Zango in text messages to Morning Star News. A fourth Christian, Samson Audu Rivi, was receiving treatment for gunshots wounds at Enos Hospital, Miango, west of Jos.
Two church buildings were burned alongside 185 houses in Kangbro village, said area resident Patience Moses, 23, in text messages to Morning Star News.
"Two churches were burnt by the Fulani herdsmen in Kangbro, and the churches are ECWA [Evangelical Church Winning All] Church, Kangbro, and Catholic Church, Kangbro," Moses said. "185 houses were burnt and destroyed, while the entire Christian villagers who survived the attacks are now displaced."
Less than two miles away, Muslim Fulani herdsmen shot six Christians to death in the attack on the second village, Nakai Danwal, according to area resident Lawrence Zango, who said at least 54 houses were set on fire. 
Previous attacks 
Zango said that area Christians area have been under attack from herdsmen before.
In April and May, he said, herdsmen killed nine Christians in attacks on predominantly Christian communities of Kigam, Ri-Do, Rotsu, Hura and Jebbu Miango.
"Fulani terrorists killed nine industrious Nigerian citizens and injured two within a month," Zango said. "The killings are continuation of their usual genocide attacks on innocent farmers on the plateau, destroying their only means of livelihood."
Salah Akpa, a Christian and head of Kigam village, was killed on his farm on April 9, he said. The following day, a Christian identified only as Emma from Ri-Do village was killed. Herdsmen killed two other people, Janah Dare and Dadi Ibrahim, in an ambush on April 14 in Hura village, he said.
On April 27, the same Fulani herdsmen killed Sunday Di and a Christian identified only as Baram as they made their way home in Dong village, Zango said. The next day in Rotsu village, the same herdsmen ambushed Christians Emmanuel Ishaya and Jummai Ijah, who along with a 7-month-old baby identified only as Tabitha were wounded but survived, he said.
On May 1 herdsmen killed Monday Audu Rivo as he made his way to his farm, and the same day another unidentified resident going hone to Jebbu Miango was shot and was receiving treatment at Enos Hospital, Miango.
"The activities of the Fulani terrorists are similar and the same with that of Boko Haram in the Northest," Zango said. "The federal government should direct security agencies to investigate and arrest the leaders of the Fulanis within close environs before it escalates to destroy Nigeria."
The government needs to send more security personnel to rural areas where Fulani herdsmen are forcefully capturing grazing area, he said, adding that it also needs to send relief aid to victims of attacks and compensate traumatized farmers.
Christians make up 51.3 percent of Nigeria's population, while Muslims living primarily in the north and middle belt account for 45 percent.
Nigeria ranked 12th on Open Doors' 2019 World Watch List of countries where Christians suffer the most persecution. 
If you would like to help persecuted Christians, visit http://morningstarnews.org/resources/aid-agencies/ for a list of organizations that can orient you on how to get involved. 
If you or your organization would like to help enable Morning Star News to continue raising awareness of persecuted Christians worldwide with original-content reporting, please consider collaborating at https://morningstarnews.org/donate/?

Article originally published by Morning Star News. Used with permission.

Photo courtesy: Pixabay

 

 

 

 

 
---
---