Kayla Koslosky
| ChristianHeadlines.com Editor
| Thursday, December 2, 2021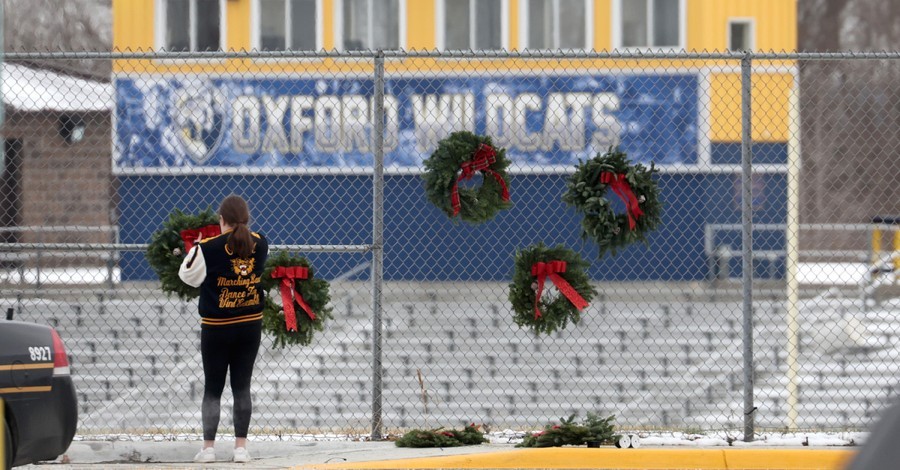 Thousands of people are calling for the Oxford High School football stadium to be renamed after student and football player Tate Myre who was shot and killed after reportedly trying to disarm a school shooter on Tuesday.
"On Tuesday 11/30 at around 1 pm, there was an active shooter in Oxford High School who killed 3 people and injured many more[.] [O]ne of the students was killed in an attempt to disarm the shooter, this student is Tate Myre," the online petition, which is signed by more than 120,000 people, reads.
"Tate is not just a hero to his fellow students at Oxford high school but a legend[.] [H]is act of bravery should be remembered forever and passed down through generations[.]. [H]e put his life in danger to try and help the thousands of other students at Oxford High School," it concluded.
As Christian Headlines previously reported, just before one pm on Tuesday, 15-year-old Ethan Crumbley, a sophomore at Oxford High School in Oxford Township, Michigan, entered the school and opened fire on his classmates and teachers. He killed four students and injured six other students and one teacher.
The four students killed in the incident were 16-year-old Tate Myre, 14-year-old Hana St. Juliana, 17-year-old Madisyn Baldwin, and student Justin Shilling. According to Oakland County Sheriff Michael Bouchard, Myre died while being transported to the hospital in a deputy's patrol car. The Christian Post reports that Shilling, reported to be either 15 or 17, succumbed to injuries at a local hospital on Wednesday morning.
Several others sustained life-threatening injuries, including a 15-year-old boy who is in critical condition after being shot in the head, a 14-year-old boy who was seriously wounded after being shot in the head and jaw, a 17-year-old girl who was shot in the neck, and a 14-year-old boy who was shot in the neck and chest and is currently on a ventilator following surgery. Additional victims sustained non-life-threatening injuries, including a 15-year-old boy who was shot in the leg and a 47-year-old teacher who was grazed by a bullet.
According to The Christian Post, it has not been confirmed if Myre actually attempted to disarm the shooter.
Crumbley is currently in police custody and is expected to be arraigned on Wednesday. Crumbley will be charged as an adult for his crimes. He will be charged with four counts of first-degree murder, one count of terrorism causing death, seven counts of assault with intent to murder, and 12 counts of possession of a firearm in the commission of a felony. He could face life in prison.
Related:
3 Dead, 8 Injured in Michigan School Shooting
Photo courtesy: ©Getty Images/Scott Olson/Staff
---
Kayla Koslosky has been the Editor of ChristianHeadlines.com since 2018. She has B.A. degrees in English and History and previously wrote for and was the managing editor of the Yellow Jacket newspaper. She has also contributed to IBelieve.com and Crosswalk.com.
---
---