Amanda Casanova
| ChristianHeadlines.com Contributor
| Thursday, March 11, 2021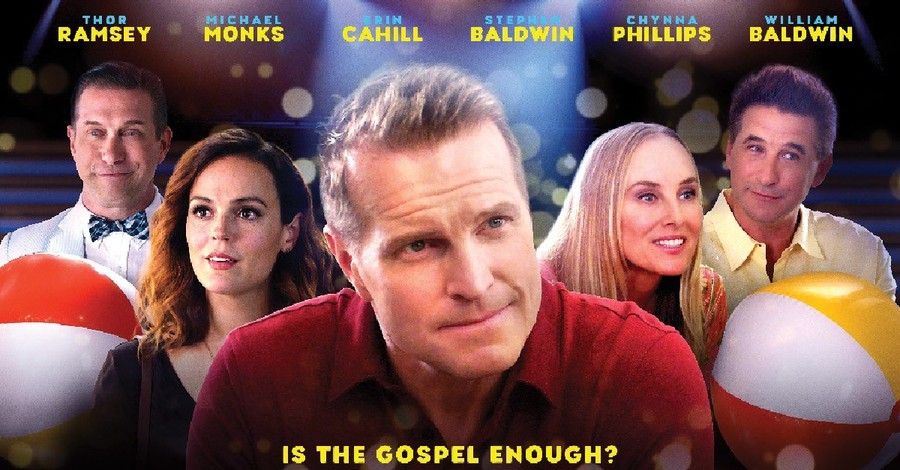 Comedian and star of the movie Church People Thor Ramsey says the new film will look at the sometimes "wacky" ways that churches have tried to reach people.
"'Church People' exposes the wacky heights some people will go in the evangelical subculture while revealing God's out-of-this-world grace through a poignantly redemptive climax," reads the film's description.
"You can only satirize something you love, and we love the Church," Ramsay said in an interview with The Christian Post. "We love the Church because we love Jesus."
The movie tells the fictional story of youth pastor Guy Sides, who wants to get back to the meaning of ministry and step away from the gimmicks that churches sometimes try to use to reach others.
"A friend of mine came to me one day and said, 'Have you heard what's happening at this big, gigantic mega-church? They're actually having a crucifixion on Good Friday,'" Ramsey said.
"And I'm like, 'No way.' And it turned out to be false. They were actually doing a Passion play, but the advertising looked like the way he interpreted it. And here's the thing, he believed it. The state of the Church is to the point that we'd actually buy this, that someone would actually do this, because so many crazy things have been done in the name of reaching people for the Gospel."
In the film, Guy's boss, pastor Skip wants to perform "an actual crucifixion" for the upcoming Easter service.
"We want to reach people with the Gospel, and we want to be inviting, and we want to do things to grab their attention, we sometimes do that to the point where we actually overshadow the Gospel itself," Ramsey said.
The film also stars the younger brother of Alec Baldwin, Stephen Baldwin, with appearances from "Clueless" actor Donald Faison, former NSYNC member Joey Fatone, Baldwin brother Billy Baldwin and singer Chynna Phillips.
"Church People" will be released via Fathom Events March 13-15.
Photo courtesy: ©Fathom
---
Amanda Casanova is a writer living in Dallas, Texas. She has covered news for ChristianHeadlines.com since 2014. She has also contributed to The Houston Chronicle, U.S. News and World Report and IBelieve.com. She blogs at The Migraine Runner.
---
---