Kayla Koslosky
| ChristianHeadlines.com Editor
| Friday, February 22, 2019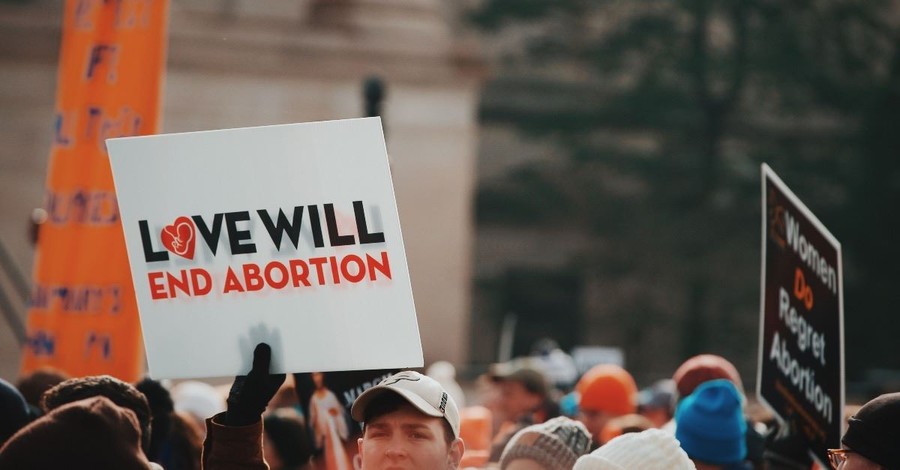 An undercover investigation at an abortion clinic in Colorado revealed that women are having abortions at eight months pregnant even if there is no risk to their child's or their own health.
A video of the investigation posted by conservative political commentator Steven Crowder showed a woman named Mariel – who is 25 weeks pregnant – and her friend Kat go into an abortion clinic and request and abortion. 
According to CBN News, the team set out to show how easy it is to have a late term abortion. While they did find evidence to suggest the ease of having a late-term abortion, they also found evidence that blows pro-choice rhetoric that says no woman has a late-term abortion without their being significant health risks, out of the water.
While sitting in the waiting room at the Colorado abortion clinic, Mariel strikes up a conversation with another woman – identified in the video as Patient X – who was seeking to abort her baby despite being eight months pregnant.
Patient X told Mariel that there was nothing wrong with her baby, but she wanted the abortion because she did not want to raise another child. 
She said, "There's nothing wrong with my pregnancy, like no fetal, whatever anomalies, all of that checked out fine. I mean, they ran all the tests on him. I mean, he's fine. There's nothing wrong with him. They did the Down syndrome [test], they ran all of that stuff."
Mariel quietly listened to Patient X as she confessed that her husband did not really want her to go through with the procedure, but he was not going to stop her.
Patient X told Mariel that at first, she wanted "one more kid," but it "took getting pregnant" to change her mind. 
Patient X said, "I know my husband the whole time was like, 'You're gonna regret this… You don't need to do this. You know we'll...it'll be fine."
She continued, "I'm like, 'You're not the one that has to be home raising it. I do,'" 
"We already have two other children… I don't, I can't do this again," she added.
Patient X told Mariel that she was not sure if she should go through with the abortion, noting that it went against everything she was raised to believe as a Catholic.
Mariel and Kat left the abortion facility praying for the life of Patient X's baby boy.
The video shows Mariel walking away from the facility as she prays, "Oh, Lord Jesus, please stop [Patient X] from having this abortion. Please save her baby." 
Crowder then went on to note that they did not know if the woman went through with the abortion, but statistics would suggest she probably did. 
"Who in their right mind in today's American mainstream Left or Right would support this kind of pure unadulterated barbarism?" Crowder asked. "For the answer to that, you just have to ask any of the prominent figureheads of today's DNC," he added. 
Just last month New York legislatures cheered after they passed the progressive Reproductive Health Act that legalized up until the moment of birth in the Empire State. 
Soon after that Virginia Delegate Kathy Tran proposed an abortion bill that, if it passed, would have allowed women to have an abortion while in labor.
Photo courtesy: Tessa Rampersad/Unsplash
Video courtesy: Steven Crowder
---
---