Kayla Koslosky
| ChristianHeadlines.com Editor
| Updated: Nov 16, 2018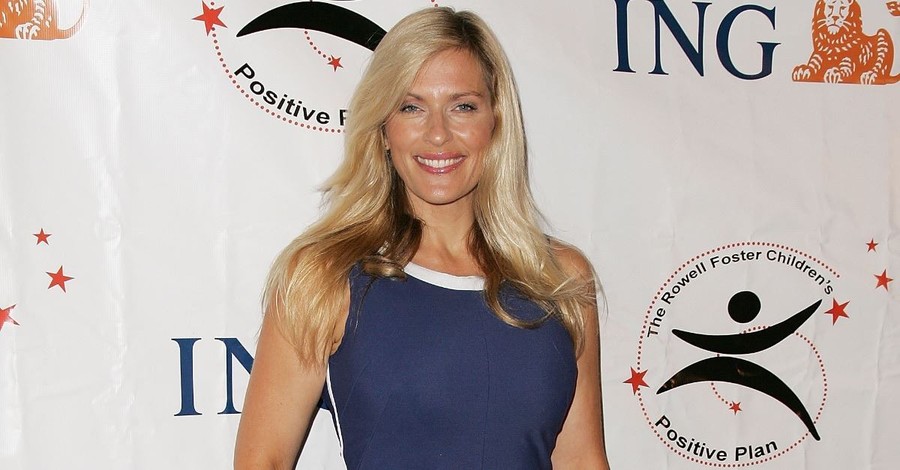 The Young and The Restless star Brenda Epperson reminding Christians of the power of prayer amid disaster. 
In an interview with CBN News, the Christian actress explained that the wildfires that have ravaged her neighborhood burned everything around her except her home. 
In a video Epperson posted to Facebook she showed her friends that the fires stopped right at her property line sparing their horse's and their home. 
Epperson says in a Facebook video that she continuously prayed Psalm 91 over her home so that would protect their animals and their property. 
She said, "I just kept praying Psalms 91 over our home, 'whoever dwells in the shelter of the Most High will find rest in his mighty shadow. I will say of the Lord he is my refuge and my God in whom I trust. Surely, he will save you from the fowler's snare and the deadly pestilence. A thousand may fall at your side, ten thousand at your right hand but it will not come near you."
According to the Day Time star, neighborhood horses took refuge at their family's farm.
She told CBN, "We could only evacuate the horses that could fit in our trailer which was three horses. And then all of our neighbors had borders so all of their horses, 25, 30, horses went in that pen. And so there were 35 horses there and the fire stopped. God stopped that fire, Wendy, right at our property line."
She exclaimed, "Every horse was okay. They had water, they didn't even have ash on them."
Epperson said it was only through the power of prayer that God stopped that fire. 
Now, Epperson and her family are taking to the streets to help their neighbors, most of whom have lost everything. 
Epperson who is helping to drive people to their homes that are blocked off by debris said she and her husband drove two men down to their homes, only for them to find that it was gone. "It was just so devastating to watch, to drop them off and to watch them walk down this dirt road. Everything was burnt and they just said, 'My home is gone,' and they just walked into the distance," she explained. 
Despite the devastation, Epperson believes God turns every tragedy into an opportunity to know Him.
She said, "The good that's going to come out of it is I believe that revival, that God is going to wake us all up. I know my life is changed and I just want to share the love of God even more with everybody," she shared. 
"I just want to say that God's love is there for each one of us if we would just simply say, 'Yes.' And it's been an honor helping friends and neighbors," Epperson added. 
According to CBS News, California officials have confirmed the deaths of 66 people as a result of the wildfires and the state's Governor, Jerry Brown, is asking the National Guard to help with search and rescue missions as the death toll is expected to rise. As of now that Camp Fire near Butte County is 40 percent contained and the Woolsey Fire near Ventura and Los Angeles County is 62 percent contained.
Photo courtesy: Getty Images/Neilson Barnard/Stringer
Video courtesy: Brenda Epperson's Facebook Page
---
---