Kayla Koslosky
| ChristianHeadlines.com Editor
| Tuesday, October 23, 2018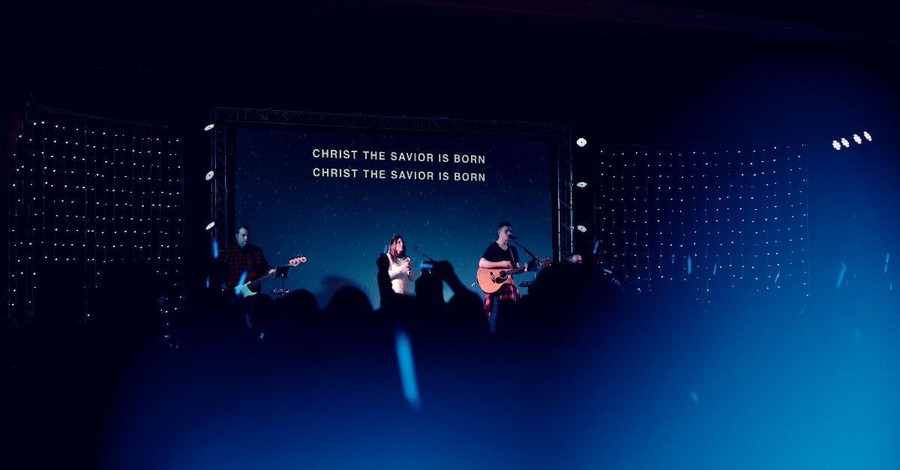 The Hills Church revealed on Sunday that Patrick Garcia would be their new lead pastor, despite his controversial firing from the Crossroads Christian Church in Indiana two months ago.
The Hills Church, which according to The Christian Post, was created by former Crossroads leaders and members, announced Garcia's arrival as he walked out onto the church stage to a standing ovation.
"Thank you so much. It is such an honor to be here," Garcia said as he walked to center stage. 
"It is an honor to be a part of this family. And it doesn't go without saying that we stand on the shoulders of so many of you including Rick and Dave and Darryl who took steps of faith early on to start this thing and so we've got to give credit where credit is due. And so thank you for stepping out in faith guys," Garcia, 31, said.
In August, Garcia was fired from the Crossroads Christian Church after elders accused him of being inexperienced and power-hungry and wanting "complete control."
According to The Christian Post, Garcia told them in an interview on Monday, that he had philosophical differences with the elders about leadership and purpose, noting, "When you get down to the heart of it that's what it was."
Garcia continued, "Am I an inexperienced leader? To a degree. Yeah. I mean I'm 31 years old. I was working with guys on the Crossroads board who had been elder longer than I've been alive. So sure that statement is true but for leaders to get better, leaders have to be learners."
"I have never claimed to be a perfect leader. I have made mistakes and I have flaws but I am somebody who is determined to learn from my mistakes and to be self-aware and to surround myself with a team that is smarter than me and has a different set of skillset than I do and that was one thing that really attracted me to The Hills because this is a team that I not only know and I have worked with but we complement each other fairly well and this is a team with a lot of integrity, loyalty; we've got each other's backs," he said.
At The Hills Church, Garcia has reunited with former Crossroads pastor Rick Kyle, who like Garcia was fired from the church, and pastors, Darryl Marin and David Bowersox, who resigned in protest.
Photo courtesy: Keagan Henman/Unsplash
Video courtesy: The Hills Church
---
---