Michael Foust
| ChristianHeadlines.com Contributor
| Thursday, October 20, 2022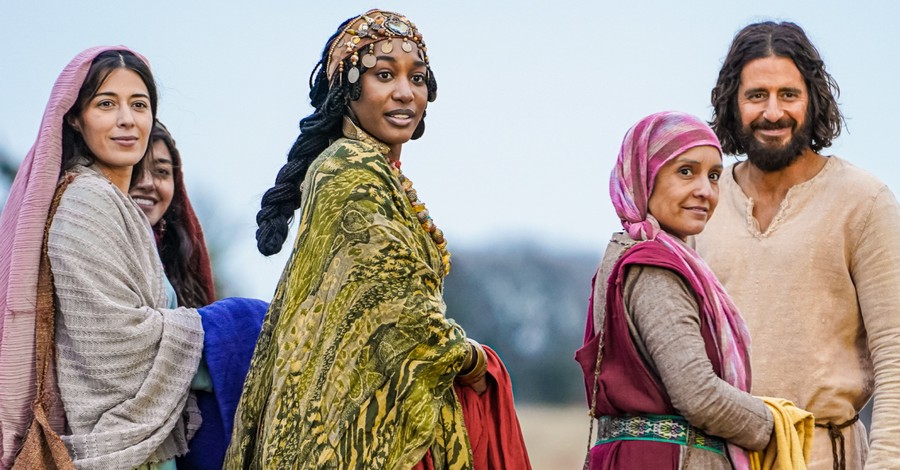 Amber Shana Williams had never heard of The Chosen when she was given the opportunity to audition for a new character in Season 1.
Curious about the series, she watched 10 minutes of an episode. Then she watched another 10 minutes. Then a full episode. And then – as she says now – every single episode.
She was hooked.
"I went through all four episodes, which is what was out at the time, and I was like, 'Okay, I've gotta be a part of this.' Like, this is actually really good," Williams said. "And you don't normally get faith-based shows like this that tell it the way The Chosen does."
Williams auditioned for the role of the woman at the well but was given a different role – that of Tamar, an Ethiopian woman who is a friend of the paralytic healed by Jesus. In Season 1, Tamar was described as having a "beautiful" faith. She re-appeared in Season 2 and will have a major role in Season 3 as well.
Season 3 of The Chosen debuts in theaters on November 18 with episodes 1 and 2. (Both episodes will transition to the app in December.)
"Thanks to the amazing writers at The Chosen, her story is growing," Williams said. "And it's pretty intense for Season 3 because what we know about Tamar is that she has this great faith. … But where are you from? What's your story? Why are you here? And they're going to be jumping into that in Season 3. And you get to see why she is the way she is. And it's such a moving, captivating story that I could probably cry just thinking about it because it's going to hit home for a lot of people."
Describing the new season, Williams echoed the words of director Dallas Jenkins, saying, "the honeymoon is over."
"Here come the conflicts. Here comes the hard part after you make that decision [to follow Jesus]," she said. "I'm a Christian, now I'm saved. I got baptized.' Yeah, that's the easy part. The hard part is staying on the path. … The hard part is the temptations and the trials and tribulations that come afterward. And that's what Season 3 is all about."
Scheduled for seven seasons, the series is crowdfunded and has been viewed by an estimated 94.8 million people worldwide. The Chosen has become a global sensation, Williams says, because it's "so relatable on a human level."
"That's the major difference" between it and other films and shows about Jesus, she said. "You have a lot of stories about Jesus, and they have Him … unrelatable. But what The Chosen is doing is they're showing you Jesus through the very human eyes around Him. And we get to also see Him live his life from a human existence as a man. We see Him brushing his teeth. What faith-based film have you seen Jesus brushing his teeth?"
Photo courtesy: ©The Chosen, used with permission.
---
Michael Foust has covered the intersection of faith and news for 20 years. His stories have appeared in Baptist Press, Christianity Today, The Christian Post, the Leaf-Chronicle, the Toronto Star and the Knoxville News-Sentinel.
---
---