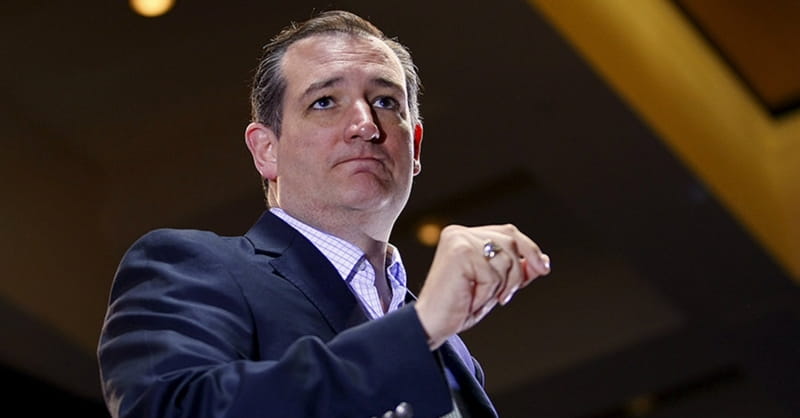 ---
Republican presidential candidate Texas Sen. Ted Cruz said during Thursday's GOP debate that he is in favor of leaving the issues of gay marriage and gay adoption up to the states.
According to The Christian Post, Cruz was asked by moderator Bret Baier about his opinion on gay adoption.
"Well, listen, adoption is decided at the state level and I am a believer in the 10th Amendment in the Constitution, I would leave the question of marriage to the states, I would leave the question of adoption to the states," said Cruz.
"That's the way it has been for two centuries of our nation's history until five unelected judges in an illegitimate and wrong decision decided to seize the authority over marriage and wrongfully tear down the marriage laws of all 50 states," he added.
Other candidates sharing the stage with Cruz on Thursday were billionaire businessman Donald Trump, Florida Sen. Marco Rubio, and Ohio Gov. John Kasich.
Cruz and Rubio attacked the frontrunner Trump during much of the debate, while Kasich claimed that he was the only one acting like an adult on stage.
On the issue of gay rights, Kasich previously said that he thought businesses should serve customers regardless of their beliefs or lifestyle, but during last night's debate he seemed to change his position when he stated:
"If you go to a photographer to take pictures at your wedding, and he says, I'd rather not do it, find another photographer, don't sue them in court. You know what, the problem is in our country — in our country, we need to learn to respect each other and be a little bit more tolerant for one another."
Publication date: March 4, 2016
Veronica Neffinger wrote her first poem at age seven and went on to study English in college, focusing on 18th century literature. When she is not listening to baseball games, enjoying the outdoors, or reading, she can be found mostly in Richmond, VA writing primarily about nature, nostalgia, faith, family, and Jane Austen.