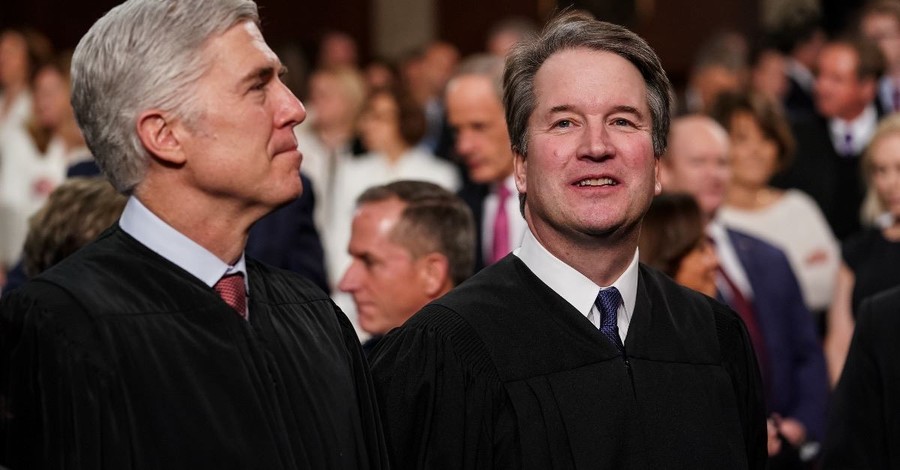 A case concerning whether the government can lawfully bar religious buildings from receiving historic preservation funds was declined for review by the Supreme Court on Monday.   
The case rose from a decision made last year by the New Jersey Supreme Court that ruled a grant program unlawfully used state funds to make repairs to churches. 
CNBC writes that the decision will stand since the Supreme Court will not review the case. 
Petitioners against the law that now prohibits preservation funds from being distributed to religious buildings argued that the exclusions are unconstitutional discrimination against religion and violate the First and Fourteenth Amendments to the United States Constitution. 
The new Supreme Court Justice, Brett Kavanaugh was sworn in this weekend, appointed to the court by President Donald Trump, and made a statement, in which he suggested that the issue will not remain closed. 
The new Court Justice voted to deny the case on "technical grounds," wrote CNBC, but said that the nature of the prevention of the funds raised "serious questions." 
"At some point, this Court will need to decide whether governments that distribute historic preservation funds may deny funds to religious organizations simply because the organizations are religious," wrote Justice Brett Kavanaugh. 
"Barring religious organizations because they are religious from a general historic preservation grants program is pure discrimination against religion," Kavanaugh wrote. 
The top judge on the New Jersey court, Stewart Rabner wrote that the grants are not denied the churches because they are religious, but rather because of what they intend to do with the buildings the public funds would be restoring: conduct worship services, and other such religious activities. 
Kavanaugh said he took issue with this interpretation, but said it was right to not review the case "because of certain issues particular to the cases at hand, and because there was not yet sufficient case law in the lower courts on the question," CNBC reported. 
Photo courtesy: Pool
---
---